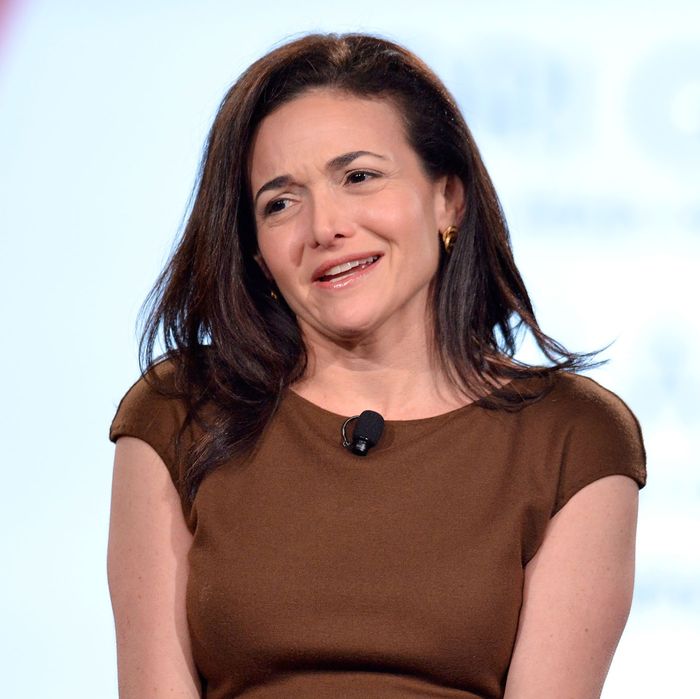 Photo: Jerod Harris/Getty Images
Lean In author and Facebook COO Sheryl Sandberg wrote a Mother's Day note calling for companies to improve their labor policies for parents, especially for working mothers.
"To start, it's long past time to raise the federal minimum wage," she wrote. "Two-thirds of minimum wage workers are women. Raising the wage would reduce pay inequality and help millions of families living in or near poverty." She added that it's high time companies offer paid leave for mothers, fathers, "LGBTQ parents, adoptive parents — families of all kinds. All of us will have times when we need to take care of ourselves and our relatives. We shouldn't have to risk losing a job or being able to meet the basic needs of our families to do that." Sandberg also noted the need for affordable child care. "How are parents supposed to work if they don't have a safe and affordable place to leave their kids?" she wrote.
Last year on Mother's Day, Sandberg wrote about being a single mother in the aftermath of her husband's sudden death. "I think we all owe it to single mothers to recognize that the world does not make it easy for them, especially for those who struggle to make ends meet," she wrote. Earlier this year, she told USA Today, "I posted publicly on Mother's Day last year that I think I didn't fully appreciate what it was to be a single mother," admitting, "I certainly wrote about it in Lean In but I also wrote a whole chapter called 'Make Your Partner a Real Partner,' which for people who didn't have one must have been very hard to read." Sandberg added, "I have thought a lot about what it is to be a single mother because now I am one. And financially, I don't face the struggles that so many do. Thirty-seven percent of single mothers are living in poverty, 40% if you are black or Latina. That's unacceptable."
In today's Facebook post, she ended with the hope that "we can also use this day to commit to do more for all the mothers who have given so much and deserve even more."