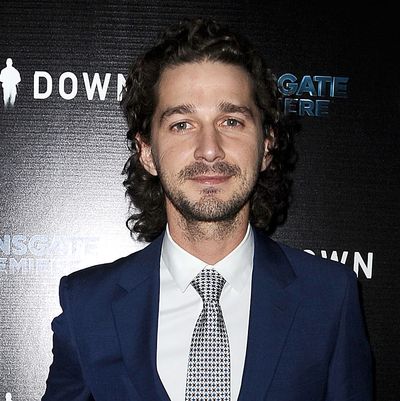 Shia LaBeouf.
Photo: Jason LaVeris/FilmMagic
After spending a cozy month embracing hygge — and by that we mean living alone in a cabin in Finland for an art project — Shia LaBeouf has finally rejoined the world in true Shia fashion: by energetically dancing in a museum.
LaBeouf recently wrapped up his latest art project #ALONETOGETHER, which saw him isolated in Finland's Lapland region for a month. During that time, text messages to visitors of the Kiasma museum in Helsinki were his only communication with the outside world. But shortly after the project wrapped, TMZ reports LaBeouf visited the "Factory of the Sun" exhibit by Hito Steyerl at the Kiasma, where he started dancing "like a maniac" during a 23-minute video. Steyerl told WENN, "Everyone is very welcome to dance in this installation – whoever it is. It's also happened many times before, it's a very natural way to react to the work."
This must be what happens after you cut yourself off from society for weeks for the love of art and hygge.