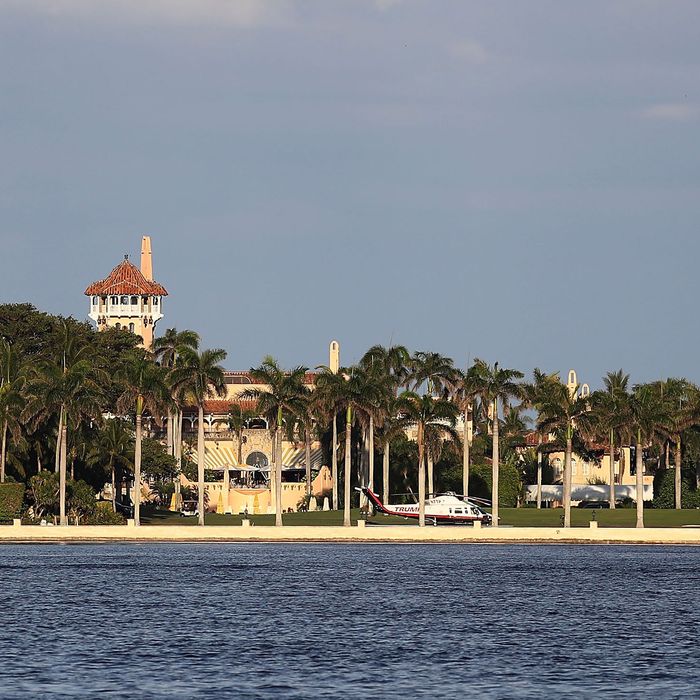 Mar-a-Lago.
Photo: 2017 Getty Images
A large sinkhole has formed in front of President Donald Trump's Mar-a-Lago estate in Palm Beach, and it's definitely not a new gateway into a miserable inferno of eternal damnation, if that's what you were thinking.
The town of Palm Beach issued an innocuous traffic alert on Monday that read, "A 4' x 4' sinkhole has formed on Southern Boulevard directly in front of Mar-a-Lago. It appears to be in the vicinity of the newly installed water main."
"West Palm Beach Utilities distribution crews have secured the area and will most likely need to do some exploratory excavation today," the alert continues. "One lane is closed but the road remains open. Please pay attention to signs."
"Please pay attention to signs" — a very ambiguous warning. Twitter, of course, is already on it.