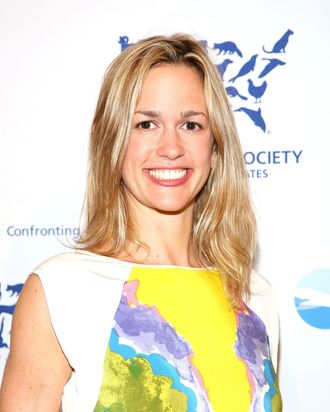 Founder and CEO of the Skylight Group Jennifer Blumin, along with her boyfriend and two sons, went missing on Monday in their private plane while flying near the Bahamas. On Wednesday, the Coast Guard confirmed that they found debris from the aircraft.
Blumin's boyfriend, Nathan Ulrich, was flying the MU-2B aircraft to Florida from Puerto Rico. The Coast Guard lost contact with the plane around noon, according to the New York Times.
Wednesday, the Coast Guard posted a photo of the debris to Twitter, confirming that it was from a MU-2B aircraft. A spokesman for the Coast Guard told the Times, "There have been no body parts or survivors found."
Blumin started the commercial real-estate firm Skylight Group in 2004. Reconverted historical spaces, such as Skylight at Moynihan Station and Skylight Clarkson Square, have been main venues for New York Fashion Week shows and presentations for several years. Skylight also manages Clarkson North, Modern, Skylight on Spring, 195 Broadway, Iron Works, 300 Vesey, and One Hanson in Brooklyn.