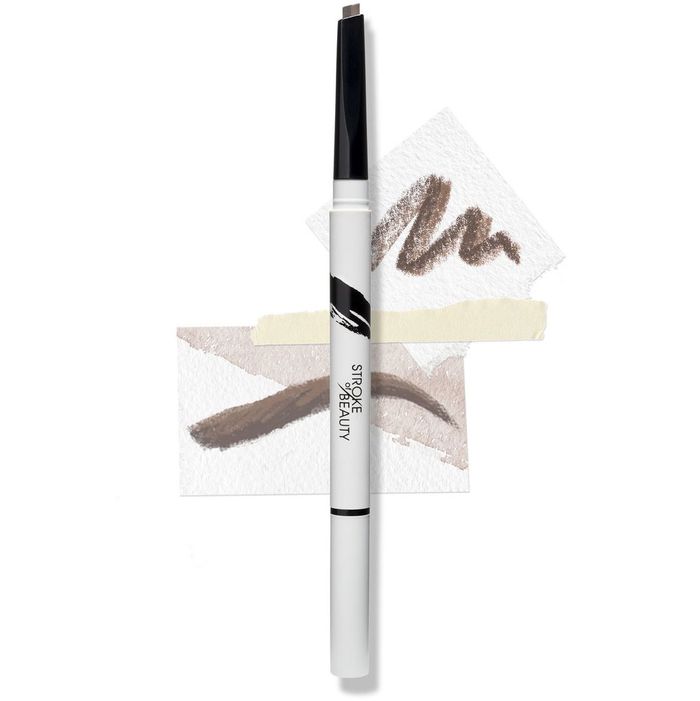 Stroke of Beauty Dual Dimension Sculpting Brow Pencil.
Filling in your brows doesn't leave a lot of room for error for amateurs. It's an inherently difficult practice, especially if the brows in question are the sad, emaciated ones that lost any semblance of a shape during the great brow pruning of the '90s. What makes matters worse is that while eyebrow pencils are one color, the eyebrows on your head are several, which may explain why there are so many monolithic, one-dimensional brows ducking in and out of Sephora these days. A new pencil on the market aims to make filling in your brows a little less like rocket science however, with a dual-shade pigment that copies the natural color fluctuations in brow hair.
The Stroke of Beauty Dual Dimension Sculpting Brow Pencil is, as the name implies, a product of two colors that's been fused into a single stick. The tip of the pencil is a darker shade, "perfect for outlining the brow shape," Holly Mordini, Stroke of Beauty's co-founder told me, while the rest of the pencil is a lighter shade meant to fill in the outline. The idea is that the two-color pencil can more readily mimic your brows' natural color.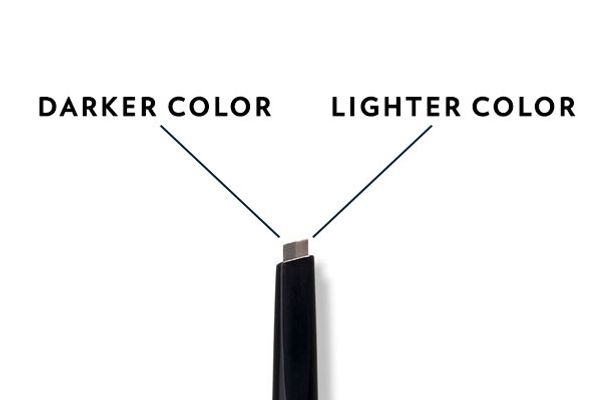 If that sounds a little like portraiture work — employing the use of shade variations to more accurately portray human elements — then that's by design. After all, Stroke of Beauty was conceived by Mordini, an artist and former Smashbox executive, along with Dean Factor, Smashbox's past CEO. They launched the company just a few weeks ago on digital retailer, Evine.
Aside from the multi-tonal tip, Stroke of Beauty's pencil is standard brow fare. The tip is constructed in a wedge shape (versus a tip that's slim and narrow), and on the pencil's south end resides a brush for the obvious reasons. The pencil is sturdy but flexible enough able to deposit a healthy amount of color. It's become less of a toss-up in whether my brows will look natural or not now that this nifty little pencil is in my life. I'd say Stroke of Beauty's eyebrow pencil is a stroke of genius, but isn't that just painfully cliché?