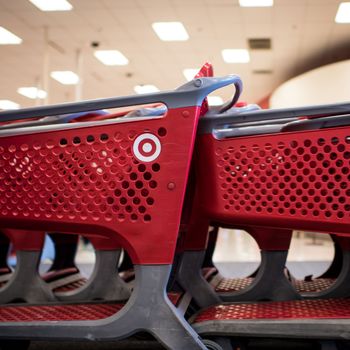 Target.
Photo: © 2016 Bloomberg Finance LP
Target fans, rejoice. The big-box retailer is testing next-day delivery service to bolster its e-commerce.
The store, known for its ability to get you to buy five times as many items as you intended to, has had lower e-commerce sales than competitors such as Amazon, Business of Fashion reports. The new service, dubbed Target Restock, aims to fix that.
Target Restock will be tested in Minneapolis this summer, where customers with a REDcard can ship household essentials such as coffee and laundry.
Wake me up when the dollar section is eligible for next-day shipping.