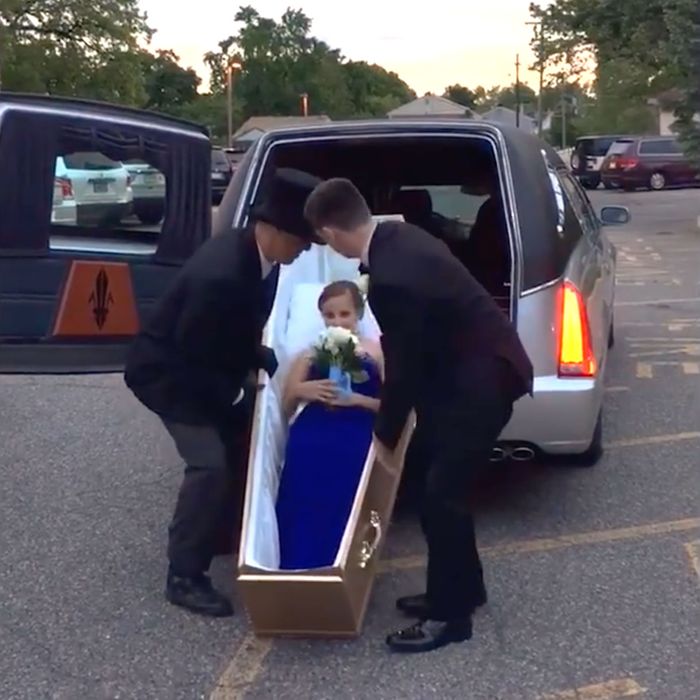 Megan Flaherty making her entrance.
Photo: Courtesy of nj.com
When I was a teen, outrageous promposals and prom entrances had yet to become a phenomenon, and I wasn't lying wide awake in bed at night pondering my own mortality and how to best spend my time on this earth. Years later, none of those things are true. Also, while we're here and talking about this, a girl in New Jersey showed up to her prom in a coffin.
Megan Flaherty, 17, made her dramatic entrance — hearse and all — to the Pennsauken High School junior prom on Saturday evening.
"I like being different," she teensplained to NJ.com, though part of her decision was motivated by the fact that she wants to be a funeral director one day.

Flaherty said she gets that many people are uncomfortable with death and the things that come with it. "It's a natural thing of life," she said, and she's become very comfortable with it as she has gotten interested in mortuary work.
So maybe prom-coffin teen does have it more figured out than most of us do.