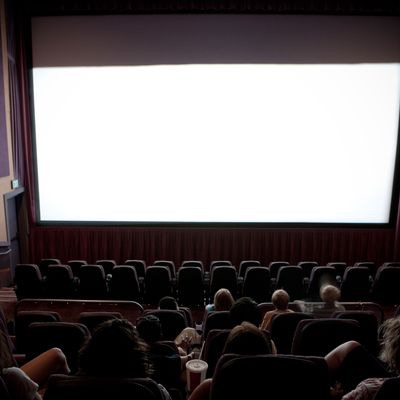 Photo: Heath Korvola/Getty Images
When you distill dating down to its essence, it's a process in which two strangers meet and interact while attempting to hide all of the horrible things about themselves in the hopes of gaining affection, attention, and possibly sex. In a recent case out of Round Rock, Texas, all the parties involved appear to have failed.
Per the Austin American-Statesman, Brandon Vezmar, 37, is suing an unnamed woman, 35, after she reportedly texted all throughout their first date at the movies. He claims that she also left 15 minutes through Guardians of the Galaxy Vol. 2 in 3-D and drove off, stranding him at the movie theater, which I believe is a pickup artist forum's version of a campfire horror story.
He is now asking for $17.31, which is the price of a movie ticket, calling it "kind of a first date from hell." Vezmar had already tried to get the money back by contacting the woman, but she refused.
When the Statesman reached out to the other party, she refuted claims that she was texting with such frequency, saying "I had my phone low and I wasn't bothering anybody." She is also quoted as saying, "Oh my God. This is crazy," and, "I'm not a bad woman. I just went out on a date."
Oh, l'amour!