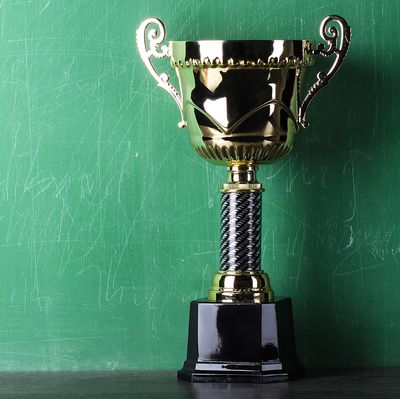 A girl was given the "most likely to become a terrorist" award.
Photo: Getty Images
During an end-of-the-year "mock" awards ceremony for honors students at a Texas middle school, a group of teachers gave a 13-year-old girl the award for "most likely to become a terrorist." The award was given out only one day after a number of teens and young girls were among those killed during a terrorist attack at an Ariana Grande concert in Manchester, England.
As the Washington Post reports, 13-year-old Lizeth Villanueva is an honors student at Anthony Aguirre Junior High in Channelview, Texas, with a clean disciplinary record and good grades. Yet during the awards ceremony, she was dubbed a future "terrorist." Several other students received similarly abhorrent awards, including "most likely to cry for every little thing" and "most likely to become homeless." Lizeth told the Post that her teacher "just laughed" when she handed her the certificate, and at least three other teachers in the room laughed as well.
Lizeth, who is Salvadoran-American, didn't find the awards to be funny — instead, she told the Post that she was in shock when she received her honor. Her mother, Ena Hernandez, told the Post, "I was very upset and very mad when I saw the award. I was surprised because my daughter has been doing well in the honors program."
A spokesperson for the Channelview Independent School District told KPRC that the awards were a "poor attempt to poke fun" at the students, though he admitted that they weren't "well thought out." The Post reports that the school's principal, Eric Lathan, personally apologized during a recent meeting at the school. The school district released a statement saying the teachers involved were disciplined for the "insensitive and offensive fake mock awards" and that the incident is under investigation.