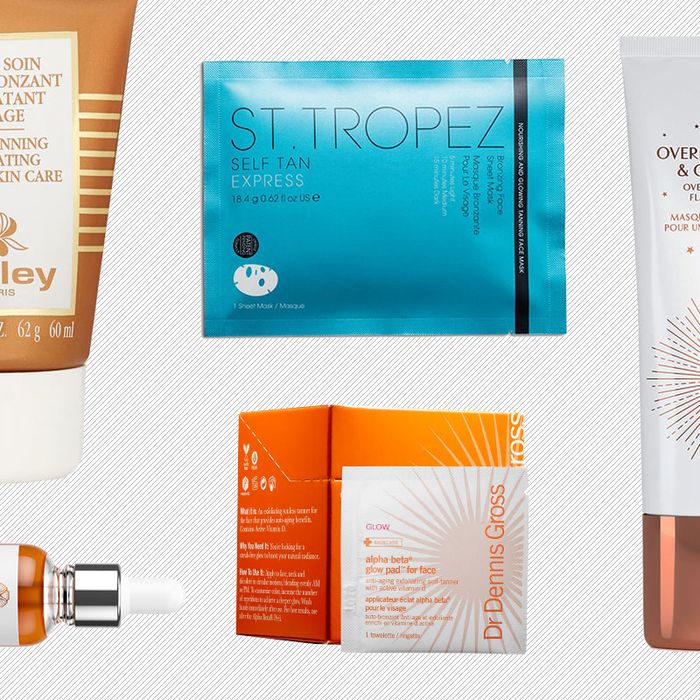 With no-makeup makeup season officially here, it's time to consider investing in a facial self-tanner. Think of it as another step in your skin-care routine — one that adds a glow to your complexion, minimizing the need for the layers of foundation and bronzer that, come summer, can feel as suffocating as wearing sneakers in July.
After weeks of experimenting, I learned that the best self-tanners for the face come in many forms — wipes, serums, lotions, and masks — and that a natural glow doesn't come cheap. (If you've ever seen an unfortunate orange-y face you'll realize why this is not the item to skimp on.) The reason is, while all self-tanners contain an FDA-approved skin-darkening agent called dihydroxyacetone (DHA), the chemistry can be tricky. When the science is sloppy, a not-so-flattering, spotty color can ensue. That funky gym-sock odor, on the other hand, is a natural after-effect of DHA reacting with skin, and some formulas disguise it better than others. The five new products below (there's even a new sheet mask) are blessedly mostly odor-free, and impart a healthy, natural-looking glow. Just remember to wear SPF (while your skin may beam, self-tanners don't contain sunscreen).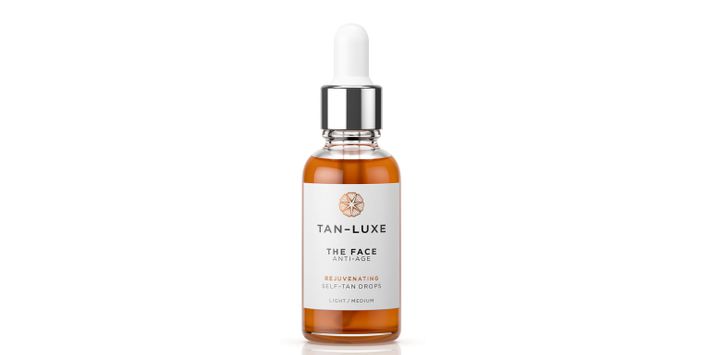 The tiny glass-dropper bottle holds a golden serum that you mix into any moisturizer, serum, or oil for a gradual glow. The color intensity, which depends on the number of drops used (I went for the max number, of four) develops over six hours. The formula contains some big-time hydrators like raspberry-seed oil, vitamin E, and aloe vera, so it acts as a moisture booster to whichever product you blend it with. The company, which prides itself on being "the antithesis of tanning," offers tailor-made solutions for a believable glow with no streaks or scent. In fact, I found the light floral essence to actually smell nice. The glow was evident after one use, and I reapplied every couple days for upkeep. This is pretty much the easiest way to get a fake facial tan — no extra products required.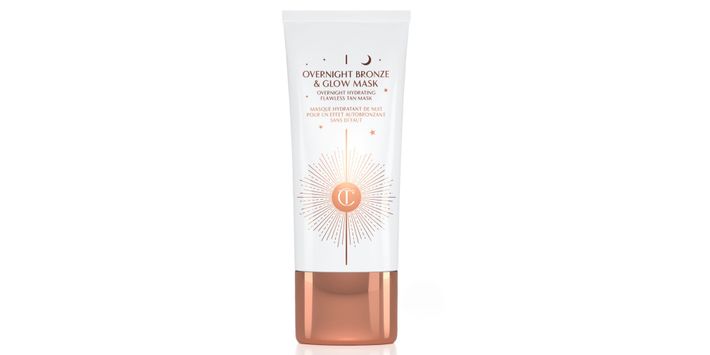 Makeup artist Charlotte Tilbury is queen of the "Golden Goddess" look, so it's no surprise she's entering the self-tanning market. Her new Bronze & Glow Mask is a lightweight white lotion that instantly sinks into the skin and felt hydrating enough to pass as my evening moisturizer. While there is definitely a self-tanner scent present, it's totally tolerable, especially given that this product is for overnight use. I blended it all over my clean, exfoliated face before bed, including my hairline and neck. The application was no different than any other tanning moisturizer that you rinse off in the morning. For the full effect, I used it three nights in a row. The result: my skin gleamed with a mild, healthy glow that I found alleviated the need for makeup except a touch of concealer.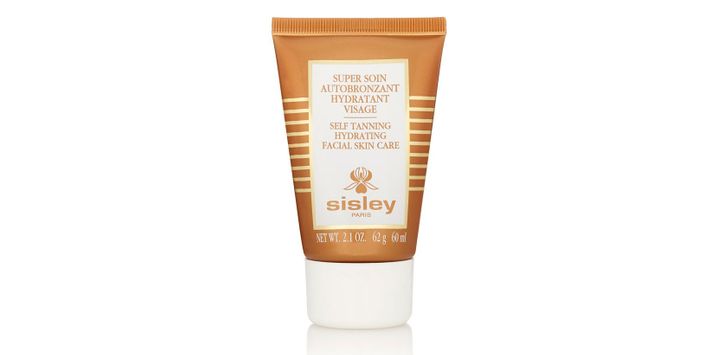 Sisley's facial tanner will cost you; but with the hefty price tag come serious anti-aging ingredients — the same powerful plant-based actives (like wild pansy and chestnut extract) found in the brand's other cult-favorite products. This white cream does a satisfying job of quenching the skin, and imparts a natural-looking glow equally well when applied in the morning under makeup or before bed. There's an evident DHA scent, but it's not offensive. Be prepared to make this part of your regular routine though, for as quickly as the color shows (it develops within two to four hours), it seems to fade by the end of day two. For consistent color, I found it best to apply it every other day.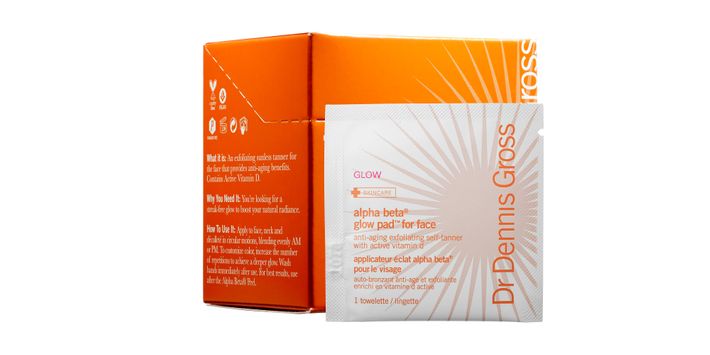 If you're a mom with roughly zero to two minutes each day to groom yourself, get thee Dr. Gross's single-use tanning wipes. The new version, which promises a gradual glow (the originals offer more intense color), is the secret to faking a radiant complexion. The application process takes seconds, and even when I swiped it on haphazardly, I never once suffered a single streak or missed spot of skin. The formula contains hyaluronic, glycolic, and lactic acids along with tons of antioxidants, and the color begins to develop in three to four hours. For best results, use it before bed, and expect to wake up with a believable glow.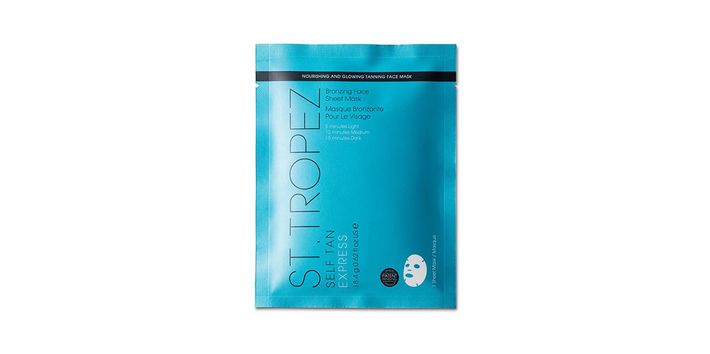 Of all the options, this tissue-thin goopy sheet mask/self-tanning hybrid provided the deepest color that most closely resembled a professional airbrush tan, probably because the tanner was evenly dispensed via a sheet mask. I left it on for about 13 minutes (the directions recommend between 5 and 15 depending on how much color you want). The mask feels cooling on the skin and stayed in place fairly well while I answered emails. After removing it, you blend the excess hyaluronic-acid gel formula into the skin and onto the neck. I did notice an immediate dewiness. My main issues: I had to adjust the cutouts around my eyes a few times, which stained my pale knuckles, and the mask left a thin white line of demarcation near my hairline. While the color did last for an impressive four days, at $9 per mask, this is definitely a splurge treatment.
If you buy something through our links, New York may earn an affiliate commission.