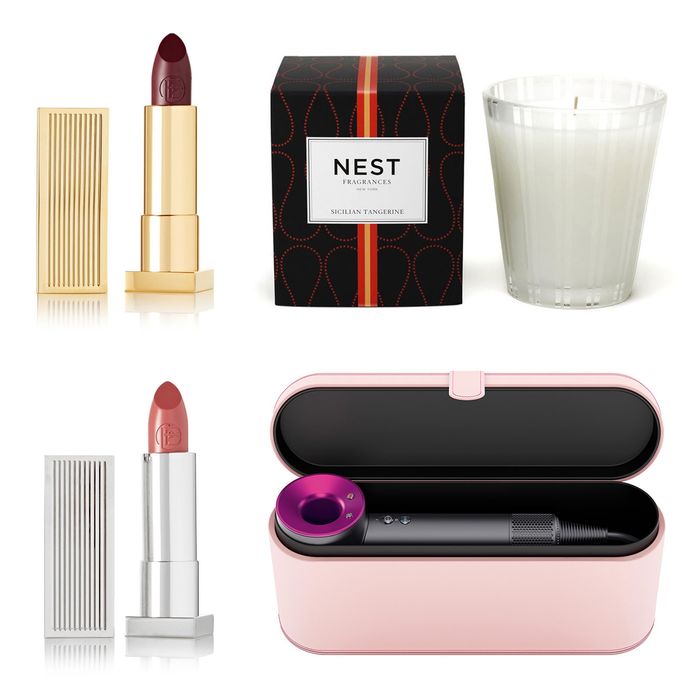 Your love for your mother may know no bounds, but your wallet might. Beauty is one of the best gift categories to maximize fanciness with thriftiness, so here is a round-up of the best beauty gifts under $20, $50, and $100 to guide you in your search for the perfect gift for Mom. (And yes, a lot of these retailers do expedited shipping for all you last-minute shoppers).
Love Don't Cost a Thing But You're Poor Right Now: $20 and Under
Hey, no judgment if you are only able to spend an Andrew Jackson on your mom. She gave birth to you, she's clocked in innumerable hours cleaning up your snot and puke, so she deserves the best that $20 can buy. The most luxurious option are these ultra-fancy cotton pads from Chanel. Yes, they come embossed with the Chanel logo, but the tri-layer fabrication of these cotton pads is better than some fancy pillows. The outer layers — handpicked Egyptian cotton. The inside — fine Australian fibers. The combination results in a superabsorbent cotton pad that feels like you're smushing a 1,000-thread-count sheet over your face. Mom deserves it.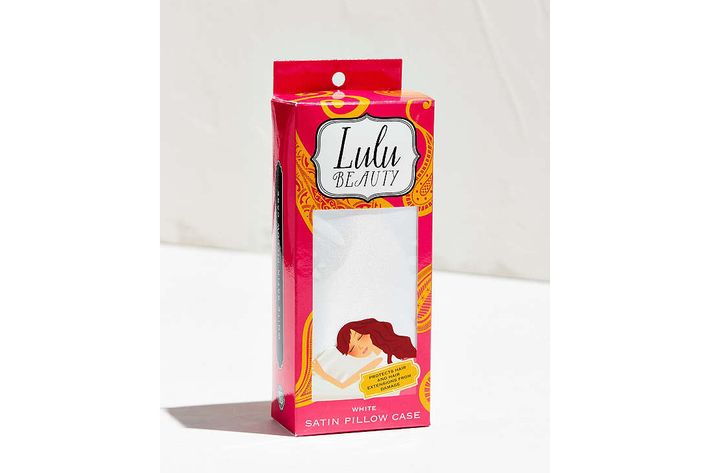 Waking up with great hair is the ultimate gift. This Lulu pillowcase's soft satin fibers smooth hair and fight frizz while you sleep. The cases come in white or powder-blue, which complement most beddings.
You Are Willing to Forgo a Fancy Fitness Class to Get Her a Present: $50 and Under
The design of this deliciously scented candle is simple and elegant enough to go with any decor. The tangerine-and-bergamot fragrance is also fancy enough not to be mistaken for a household-cleaning product, and so aromatic that mom can feel like she's on vacation someplace exotic in Italy, even when she's just reading a paperback in the living room next to your shedding dog.
Here's one for the moms that are hair snobs. The newly launched Virtue hair-care collection is infused with human keratin, which is scientifically proven to improve the health, texture, thickness, and vibrancy of hair better than shampoos and conditioners without it. Keratin — the protein building block of hair — as a shampoo and conditioner additive isn't exactly new, but Virtue's keratin is a bit different in that your body recognizes it as its own. In turn, hair is whisked into the healthiest state that is scientifically possible. Ah, and aren't the bottles pretty, too?
Your Mom Deserves One Benjamin: $100 and Under
Give your mother the gift of Cate Blanchett "white peach" skin, with a product that the actress has been using for over a decade to moisturize. Widely considered the O.G. of sheet masks and a trick used by Pat McGrath to soothe models' skin backstage, this mask doesn't feel slimy, won't ruin your mom's hair, or leave her face looking like she just dunked it into a basin of water. It comes in a pack, so she might even decide to share if she's feeling generous. The family that sheet-masks together, stays together.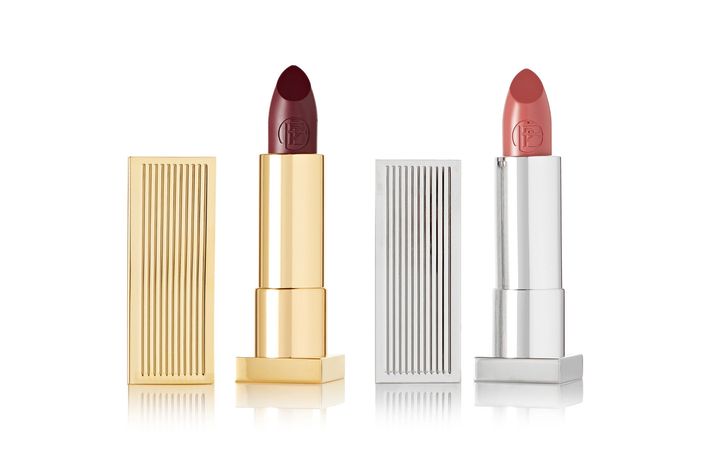 Help mom take out the guesswork in deciding which lipstick to wear with this luxury set. The glossy nude (Your Kid) is perfect for the day, while the matte Bordeaux (Entourage) won't feather during after-work "wine time." The glamorous cases are a pretty site, too. It's not called Lipstick Queen for nothing.
She Gave Me Life and That's Priceless: Splurge
Give the ol' eau de parfum gift a twist with this Byredo and Oliver Peoples collaboration. The fragrance — inspired by the amber sunnies — smells warm and modern, and the black-frame shades will up the cool-factor for any mom. What's more, the duo arrives in a pretty brown box that can be repurposed to store all of those cards you definitely send mom every year.
Blow-dryers get heavy and weight makes a difference when you're lifting it for 15 to 20 minutes or longer. This one clocks in at a little under two pounds, compared to the widely used T3, which is three. It's also intuitively designed, dries your hair faster, and is one of the quietest blow-dryers you'll ever (barely) hear. At almost $400, it's also one of the splurgier gifts, making it feel like that much more of a gift especially with its special-edition pink Mother's Day case.