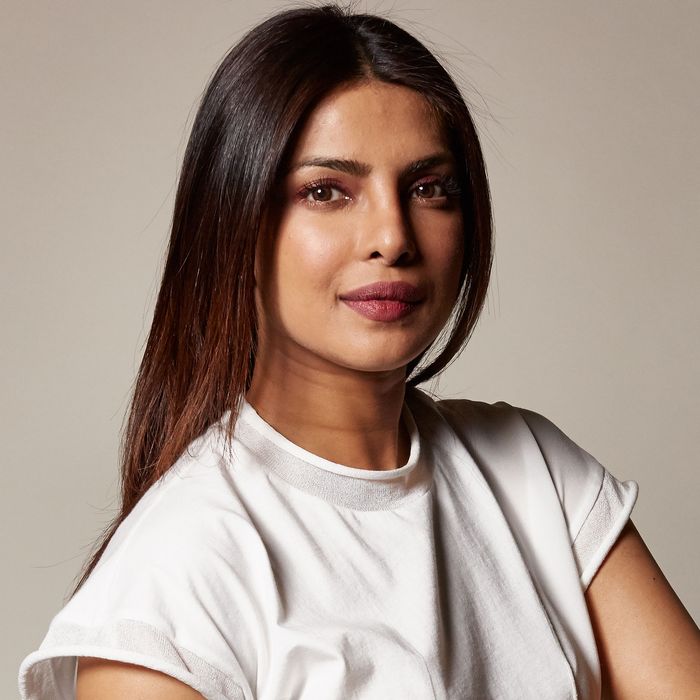 Priyanka Chopra a.k.a. Carmen Sandiego.
Photo: Dimitrios Kambouris/Getty Images
After the Met Gala come the Met Gala memes. While few things can top Rihanna as an omelette or Beyoncé as endoplasmic reticulum, the internet is having fun with the red carpet's avant-garde theme. The "official" critics may connect the sartorial dots to the label or Japanese culture, but Twitter has some … other guesses. Scroll down to see the best comparisons of this year's Met Gala looks.
Helen Lasichanh as Violet Beauregarde:
Emily Ratajkowski as Rainbow Fish:
Priyanka Chopra as Carmen Sandiego:
Claire Danes as Edward Scissorhands:
Helen Lasichanh as a Thumb Thumb:
Rose Byrne as Chutney from Legally Blonde:
Priyanka Chopra as Hercules's Sundial Guy:
Katy Perry as the Phantom of the Opera:
Jennifer Lopez as Elsa:
Cam Newton as Dr. Facilier:
Madonna as Rambo:
Pharrell Williams and Helen Lasichanh as Fonzie and the Kool-Aid Man:
Jemima Kirke as Tinkerbell:
Props to everyone who didn't play it safe.