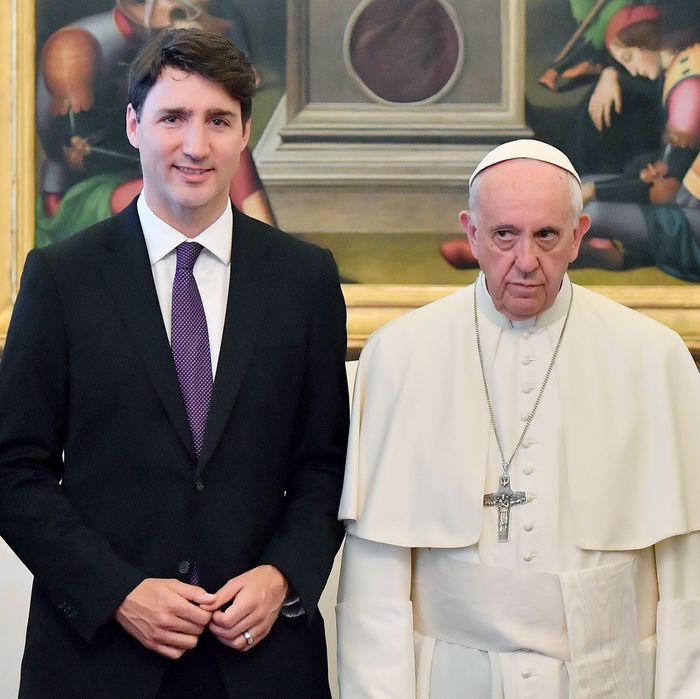 Justin Trudeau with Pope Francis.
Photo: AFP/AFP/Getty Images
The pope took a press photo Monday with Canadian prime minister Justin Trudeau and Sophie Grégoire Trudeau, and once again, the pope is looking rather grumpy. But is it a coincidence that he's making the same grimace as he was in last week's pic with Trump? There are photos of both Trudeau and Trump with the pope where the pontiff is smiling, or at least looking slightly cheerier. Perhaps there's just a photographer in the press pool who has a knack for catching the pope when he's looking most dour.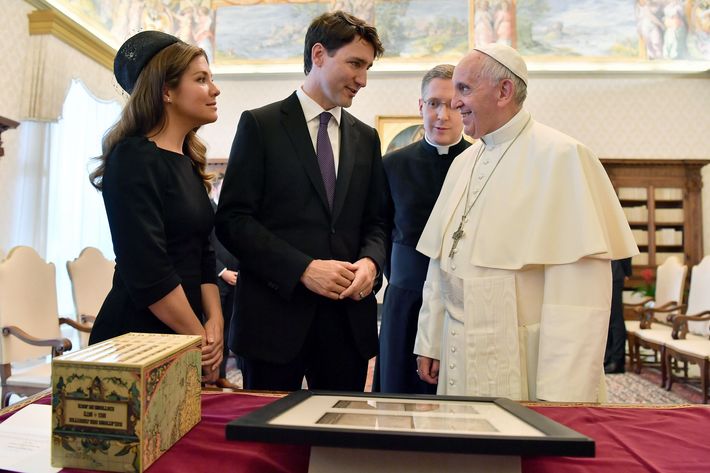 Then again, reports from the Trump meeting indicate things were frosty between the two, if not downright passive-aggro, like when the pope asked Melania what she feeds her husband. Meanwhile, in their gift exchange the pope gave Trudeau a freaking gold medal, among other things. Sometimes actions speak louder than anything else.