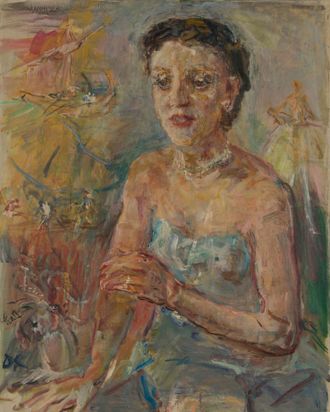 Galatea by Oskar Kokoschka.
Photo: Courtesy Galerie St. Etienne, New York
Over the fin-de-siècle women's movement in Vienna, as women fought for equal pay, property and voting rights, and more educational opportunities, loomed an elusive question about women among the city's artists: How to portray female sexuality? The question preoccupied the minds of modernist artists Gustav Klimt, Egon Schiele, and Oskar Kokoschka in the wake of the falling Austro-Hungarian empire. While the industrial revolution created an urgency for women to have professional opportunities, jobs were often limited to sex work and menial positions for poor women, with few viable opportunities for bourgeoise women who failed to marry, or who were divorced or widowed. This new mystique of female sexuality plagued the minds of the artists.
The new exhibition "The Woman Question," on view at Galerie St. Etienne in New York, features 65 works by the three artists, who depict various female roles: the mother, the nude, the portrait, and the couple. Every piece grapples with the female body, identity, and sexuality. In an interview, Jane Kallir, curator of the exhibit, explained why it's important to look back at this art now: "There is a significant degree of erotic self-sufficiency in Klimt and Schiele's women, which is a double-edged sword. The artists acknowledge female sexual autonomy, but manipulate it for the purposes of (male) titillation." Considering present-day reexaminations of gender, each of these artists influenced current depictions of the female form.
The gallery's exhibit showcases Klimt's sketches of his famed Woman in Gold painting and more works that explored female sexuality. Influenced by Klimt's modernist sensibilities, Schiele further defied conventions of the venerable female nude. Unlike the inert objects of Klimt's oft-reclining figures, Schiele's women often met the artist's gaze, which is best represented in Reclining Woman With Green Stockings. Despite the fact that she's reclining, the woman assumes agency with her bold, steady gaze. Kallir suggests this "anticipated a lot of present day fashion and advertising photography." And unlike Klimt and Schiele, Kokoschka's nudes were primarily devoid of erotic appeal, perhaps a testament to his own trepidation with the unrestrained female libido.
"The Woman Question" taps into the early seminal artists who endeavored to understand the tantalizing, threatening question of how to portray women as they gained power. Click ahead to see selected works from the exhibition, on view until June 30.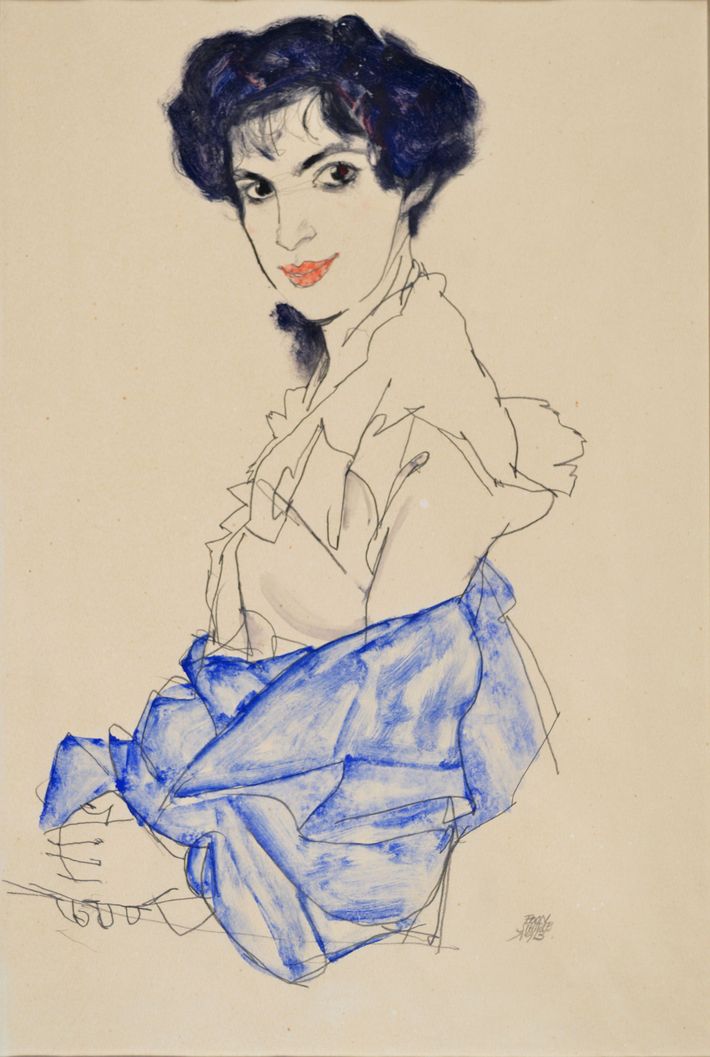 Elisabeth Lederer, Seated, with Hands Folded, Egon Schiele.
1913. Gouache and pencil on thin cream wove paper. Signed and dated, lower right. 19" x 12 3/4" (48.3 x 32.4 cm). Kallir D. 1232.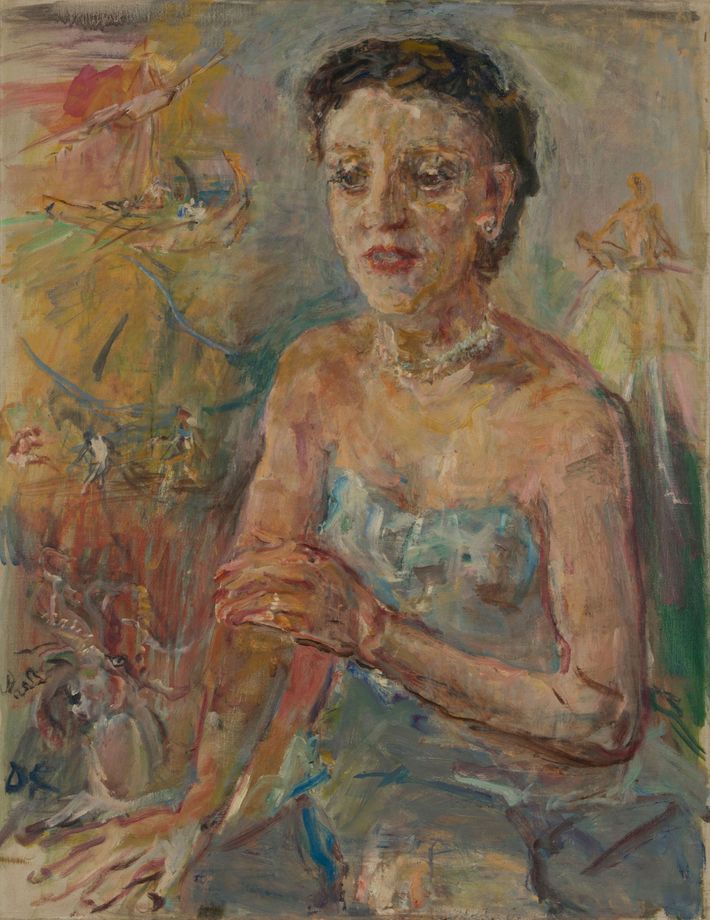 Galatea, Oskar Kokoschka.
1953. Oil on canvas. Initialed, OK lower left. 35 7/8" x 28" (91.1 x 71.1 cm). Wingler 379.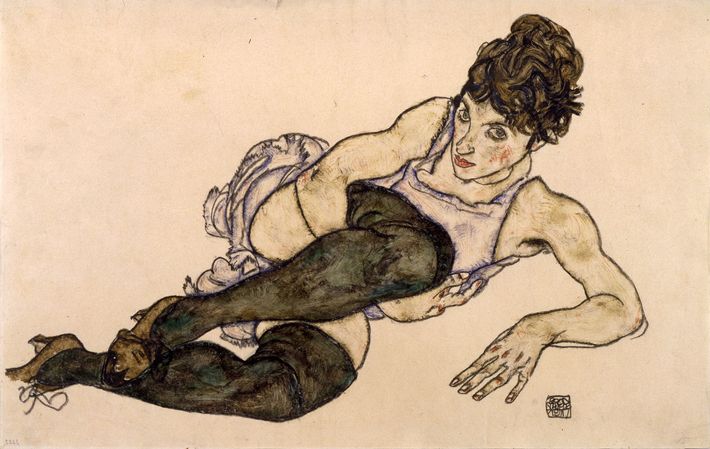 Reclining Woman with Green Stockings, Egon Schiele.
1917. Gouache and black crayon on paper. Signed and dated, lower right. Arnot collector's stamp and export stamp, verso. 11 1/2" x 18 1/8" (29.2 x 46 cm). Belvedere exhibition, 2015-16, No. 128 (ill. p. 195). Kallir D. 1995. Private collection.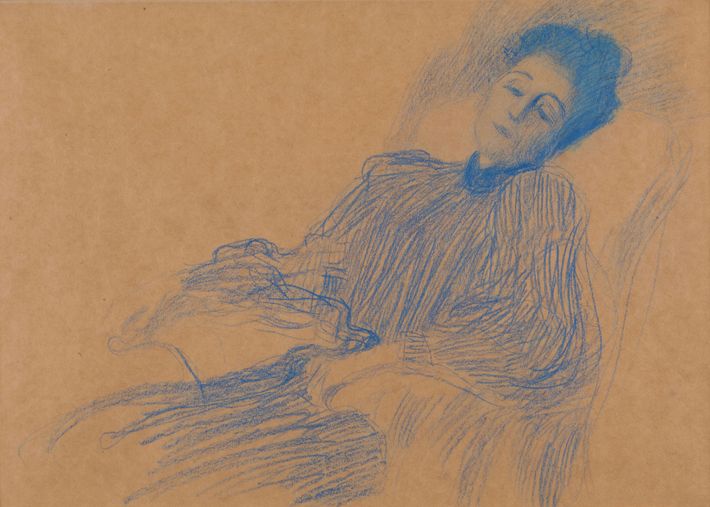 Woman Resting in Armchair, Gustav Klimt.
1897/98. Blue and brown chalk on paper. 12 5/8" x 17 1/2" (32.1 x 44.5 cm). Strobl 3323.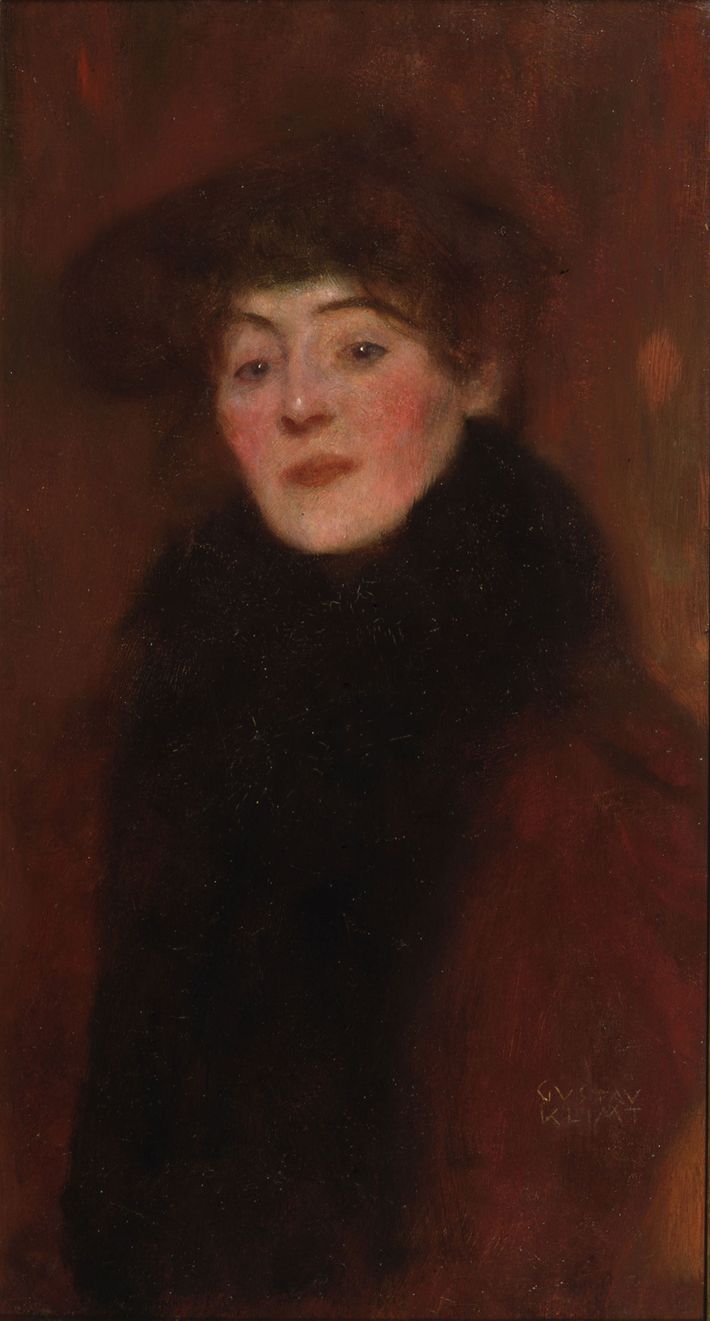 Woman with Fur Collar, Gustav Klimt. 
1897. Oil on cardboard, mounted on wood. Signed, lower right. 14 1/4" x 7 3/4" (36 x 19.7 cm). Weidinger 112. Private collection.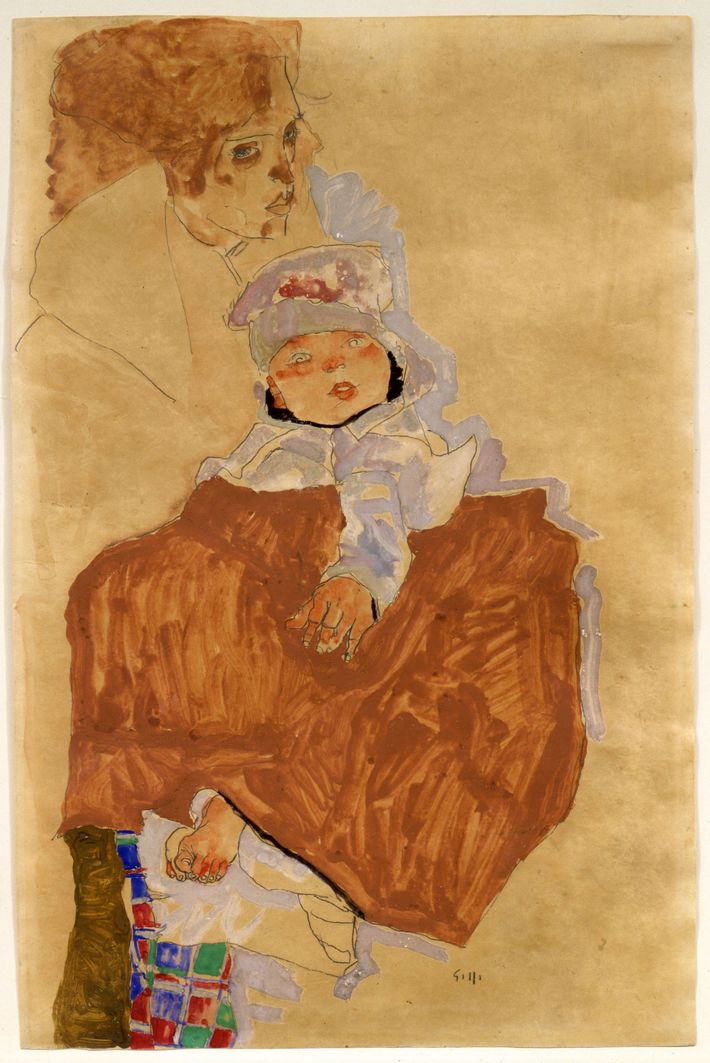 Mother and Child, Egon Schiele.
1911. Gouache and pencil on paper. Initialed and dated, lower right. 21 1/4" x 13 3/4" (54 x 34.9 cm). Belvedere exhibition, 2015-16, No. 57 (ill. p. 116). Kallir D. 751. Private collection.