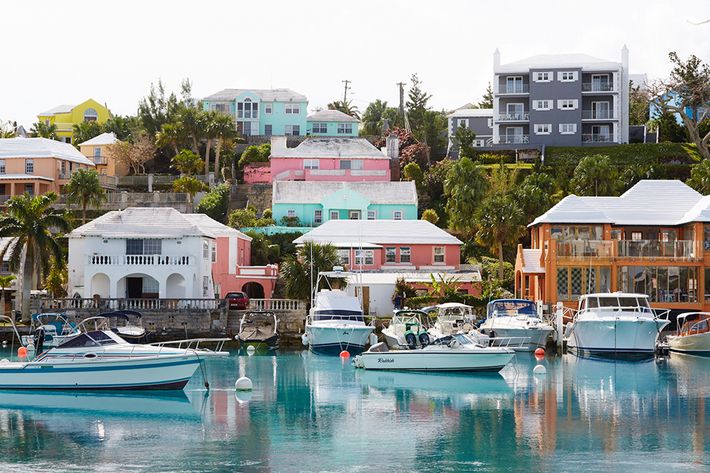 Fun fact: Bermuda is around the same latitude as Charleston, and a direct flight from New York will get you there in about two hours. And, when you do go – you'll have to once you check out these photos – we have just the place for you to stay: the Hamilton Princess & Beach Club. Not only is this newly renovated resort overlooking Hamilton Harbour unusually attentive to detail (case in point: there's an art gallery with Warhols and Banksys), but it's also the official host hotel for one of the most important sailing events of the year, the 2017 America's Cup.
If you weren't already hankering for a getaway, these photos will leave you with visions of pink-sand beaches, clear water, Caribbean-inspired fare, dreamy accommodations, and more.
This is paid content produced for an advertiser by New York Brand Studio. The editorial staff of The Cut did not play a role in its creation.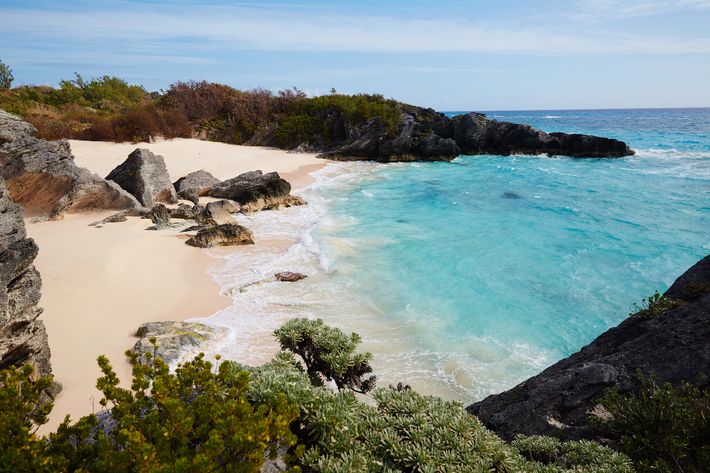 The Beaches
There's something for every sort of beach-goer in Bermuda. Bermuda's 21-square miles spread across 181 islands are peppered with pink-sand beaches, rock-flanked coves, and coastal caves. Secluded Chaplin Bay at the foot of South Shore Park, for example, is tiny (it often disappears at high-tide) but notable – massive rocks and even coral protrude from the turquoise sea. The waters off the nearly mile-long Elbow Beach, on the other hand, are calmer, protected by reefs. Hamilton Princess guests also have access to their own private beach on sheltered Sinky Bay, complete with water hammocks for prime lounging.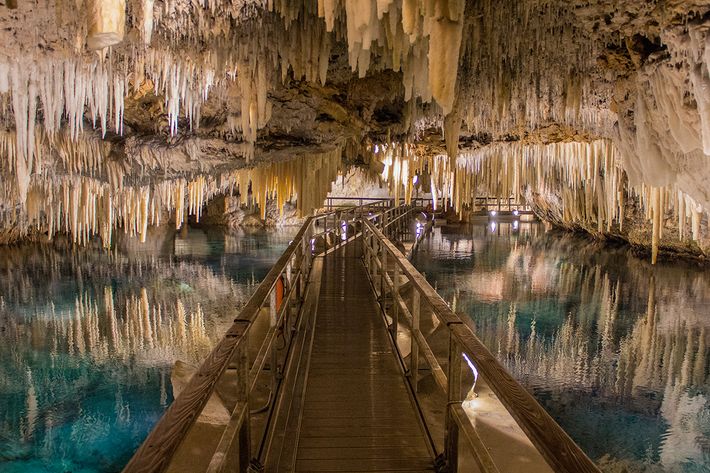 Natural Wonders
The beaches aren't the only incredible natural feature Bermuda has to offer. For example, the 12-acre Walsingham Nature Reserve (also known as Tom Moore's Jungle) in Hamilton parish is a must-visit. It's probably best known for Crystal Caves – one of the largest systems on Bermuda – where visitors can meander across a floating bridge set over a clear subterranean lake studded with underwater rock formations. Head to the reserve's Blue Hole Park afterwards to take a dip in the transparent turquoise mangrove pond it's named for.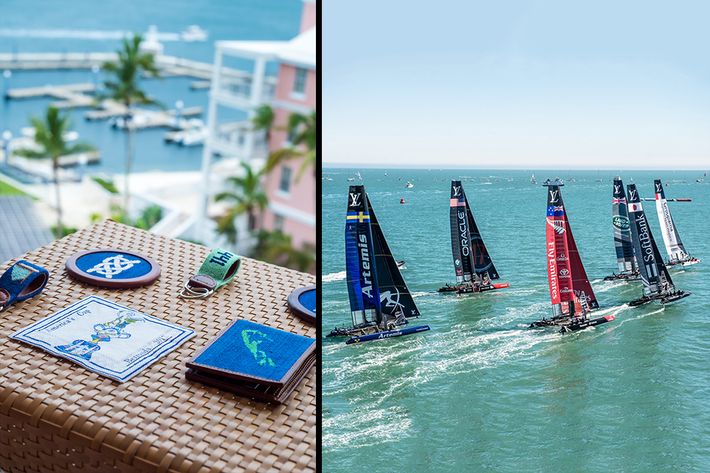 America's Cup in Bermuda
Kicking off with qualifiers on May 26 and culminating in late June, Bermuda is about to play host to the 2017 America's Cup. The 160-plus-year-old annual sailing event will take place within the confines of the Great Sound, proximate to the City of Hamilton. America's Cup Village, the epicenter for spectator festivities (on land at least – many opt to watch the competition from boats), will pop up at the Royal Naval Dockyard.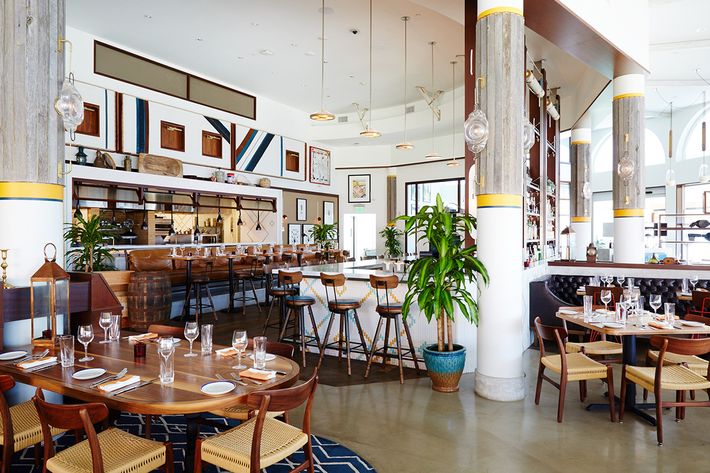 Wining and Dining
Indulge in fresh seafood and local specialties during your stay in Bermuda. Helmed by Marcus Samuelsson, the recently renovated Marcus' restaurant at Hamilton Princess is known for inventive eats and sweeping harbor views. The menu boasts a creative meld of British cuisine and island classics with a touch of southern influence (try the fish chowder bites served up with black rum aioli and the fried yard bird). Sunday codfish breakfast, fish cakes, and fish sandwiches (Bermuda's know for its various iterations of this staple) are just a few additional dishes to add to your list. Imbibers, be on the outlook for Dark 'n' Stormys, Rum Swizzles, and fresh loquat cocktails during your visit.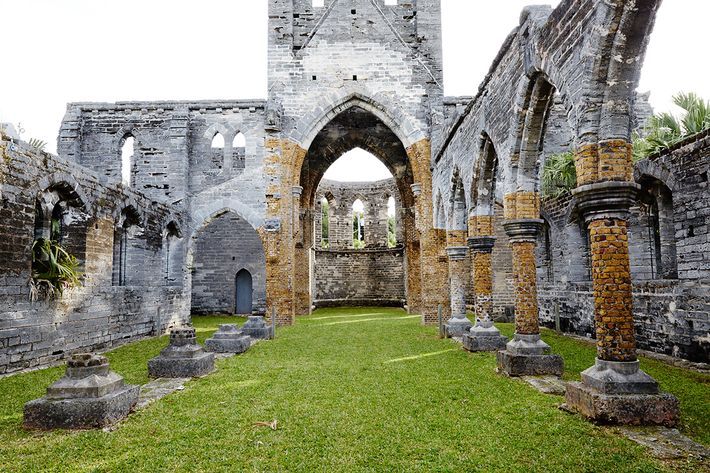 The History
History buffs won't want to skip a visit to St. George's and the City of Hamilton. St. George's is located on Bermuda's Northeastern tip and was first settled in 1612, three years after a British ship fortuitously collided with a proximate reef. The city is now a UNESCO World Heritage site laden with charming cottages and cobblestone streets. The City of Hamilton was founded in 1788. Visitors to Bermuda's capital will enjoy the quintessential pastel buildings, and similarly colorful harbor.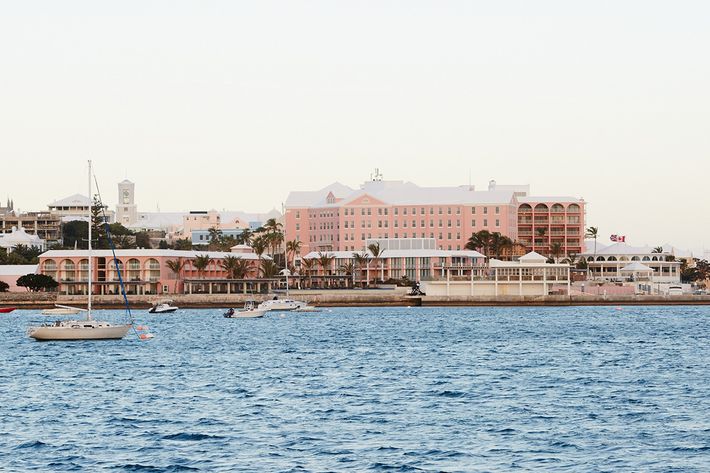 The Accommodations
For the best of both worlds – a luxury urban experience paired with optimal beach-going – consider staying at Hamilton Princess. The hotel, which recently underwent a $100 million renovation, has thought of every little detail. Beyond the well-appointed rooms, and the aforementioned dining options and beach club, Hamilton Princess has a world-class art gallery that includes works from Warhol, Banksy, Nelson Mandela, Damien Hirst, and more. Guided tours of the collection take place each Saturday, and are open to both guests and the public. R&R-seekers will also enjoy the Hamilton Princess's pool with harbor views, award-winning spa, and extensive fitness facilities.