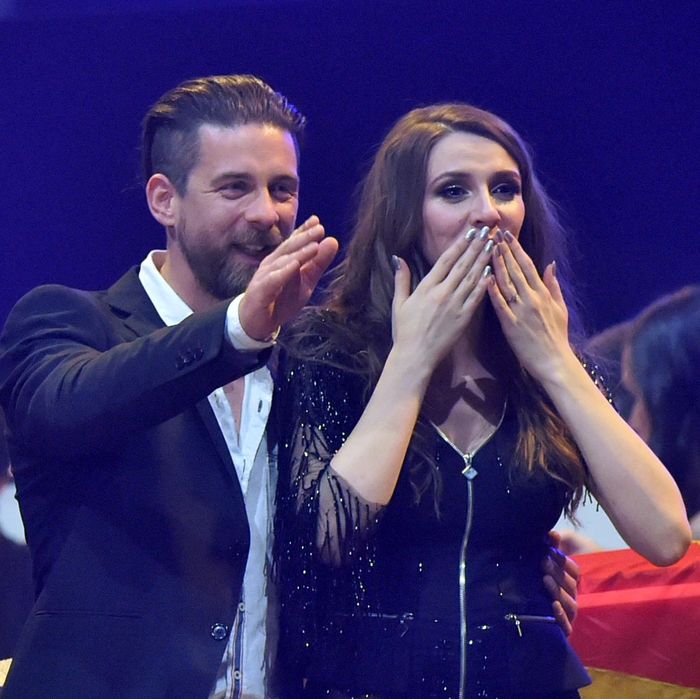 The happy couple.
Photo: SERGEI SUPINSKY/AFP/Getty Images
Eurovision can get a little kooky — anyone else remember Finnish hard-rock band Lordi? — but what transpired during a commercial break took everyone by surprise.
Macedonian singer Jana Burčeska had already revealed during the live broadcast that she's expecting a baby with her boyfriend, Alexander, but what she wasn't expecting was a marriage proposal on live television. Neither was anyone else, including BBC 4.
According to BBC News, the camera had just cut to hosts Mel Giedroyc (yes, our old Great British Bake Off pal!) and Scott Mills when Alex popped the question. BBC 4 stated, "The marriage proposal took place in an advert break — as the BBC does not show adverts, it prepares extra content to run in its place." You can still catch the magic of the moment on the BBC's Eurovision website.
Unfortunately, Burčeska didn't make it to the finals but, hey, she got a pretty great consolation prize.