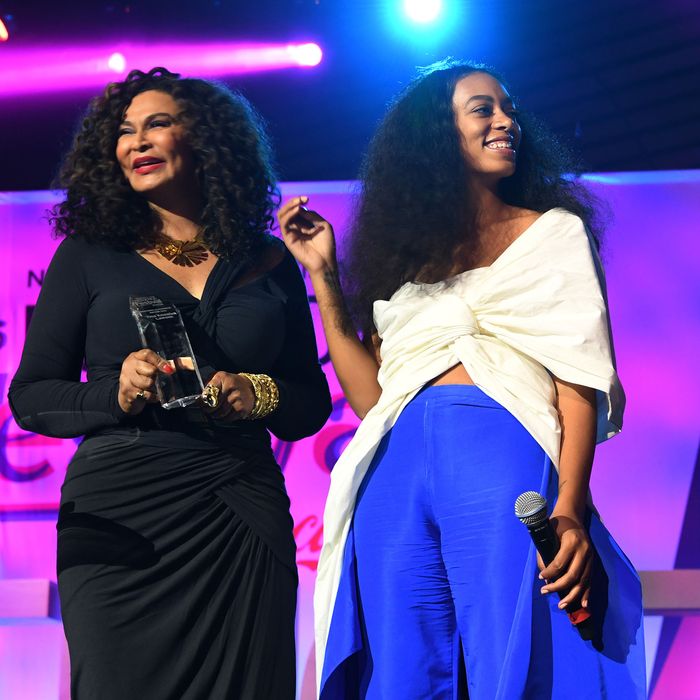 Mom and daughter.
Photo: Paras Griffin/Getty Images for 2016 Essence Festival
Hands down, one of the best Instagram follows is Tina Knowles Lawson, the corny joker and mother superior of Solange and Beyoncé. Need tips on finding good light? Looking for an inspirational Bible passage? Do you agree that Costco is the greatest? Follow her.
But even mothers of the megafamous get left out of the loop sometimes. On Monday night, when Solange posted a photo of herself accepting the Artist of the Year Award at the Webbys, Tina commented that it would have been nice for Solange to have informed her that she was going to be winning an award.
"Hi baby," she wrote in a caption. "I know we are all busy but next time let a sister know you are getting an award (or a momma). I miss you. Congratulations." And just like your mom, she followed up her comment with another comment, saying, "What a great honor. Kara Walker a legendary Artist."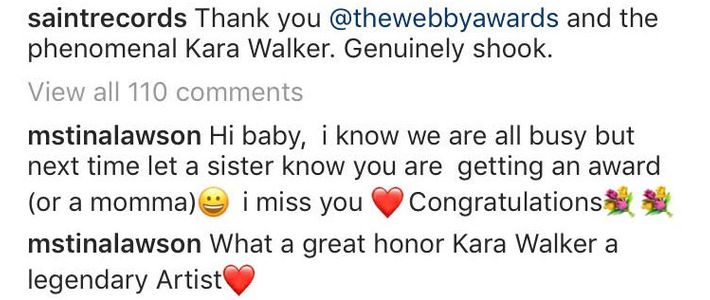 Let her know next time!