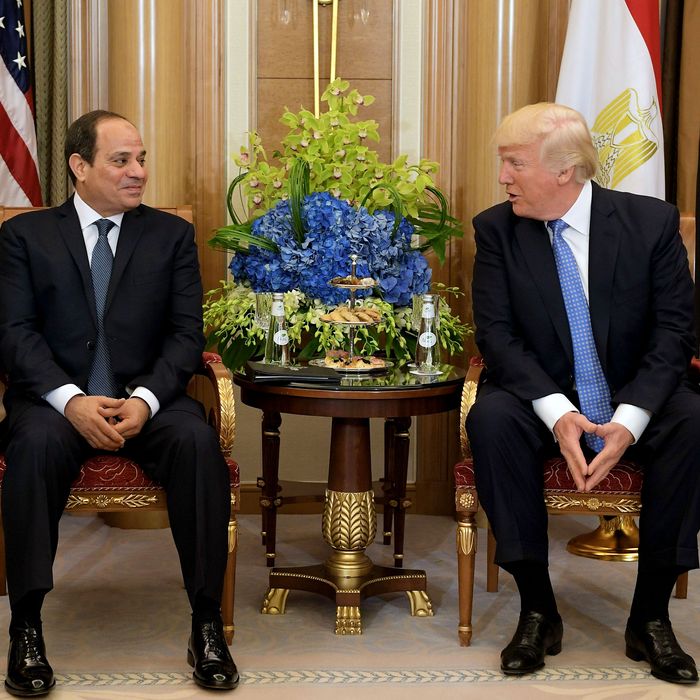 Trump was really into Egyptian president Abdel Fattah el-Sisi's footwear.
Photo: This content is subject to copyright.
On Sunday, President Trump held one-on-one meetings with Arab leaders ahead of his first major international speech in Saudi Arabia. Earlier that day, he'd been welcomed to Riyadh, the kingdom's capital, with American flags and billboards featuring his tweets, and Muslim leaders seemed equally ready to flatter him.
"You are a unique personality that is capable of doing the impossible," Egyptian president Abdel Fattah el-Sisi told him during their sitdown. According to the New York Times, a cheerful Trump responded, "I agree!"
Then, perhaps sensing he should think of something nice to say back, the president followed up with, "Love your shoes. Boy, those shoes. Man!"
According to CNN, Sisi was wearing what "appeared to be black boots, similar to those Trump was wearing, but shinier." Diplomacy in action, folks.