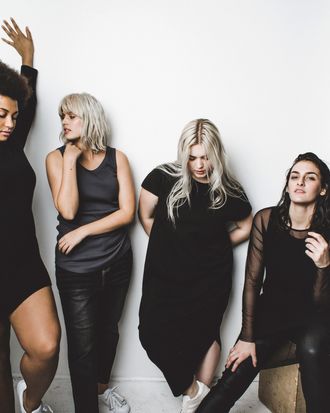 Universal Standard new Universal Fit Liberty campaign.
Photo: Universal Standard
When Universal Standard launched in 2015, founders Polina Veksler and Alex Waldman sought to fill a space in the ever-changing, very limited market of clothing for curvy women. While there are fast-fashion spots like Asos and Topshop as well as a few high-end designer brands like Christian Siriano and Chromat that offered extended sizing, options were (and remain) scarce for women bigger than a size eight. Though Veksler and Waldman could afford high fashion, there were few high-quality options available to them.
Waldman, a former fashion journalist, and Veksler, who worked in finance, joined forces one night after Waldman couldn't find anything to wear to an event. "The tipping point was when I told Polina I had nothing nice and appropriate to wear and she said to me, 'What are you talking about you live two blocks from Fifth Avenue?' That's when I realized how veiled my world was and how bad things are for curve women. I couldn't find a single thing that fit." Vowing to help curve women not feel so slighted in the fashion world, they created Universal Standard. It's a modern, minimalist line for women who are fans of Theory, Helmut Lang, and Rag & Bone. Sizes start at 10 and go up to 28, with prices ranging from $100 for tops to $300 for dresses and coats.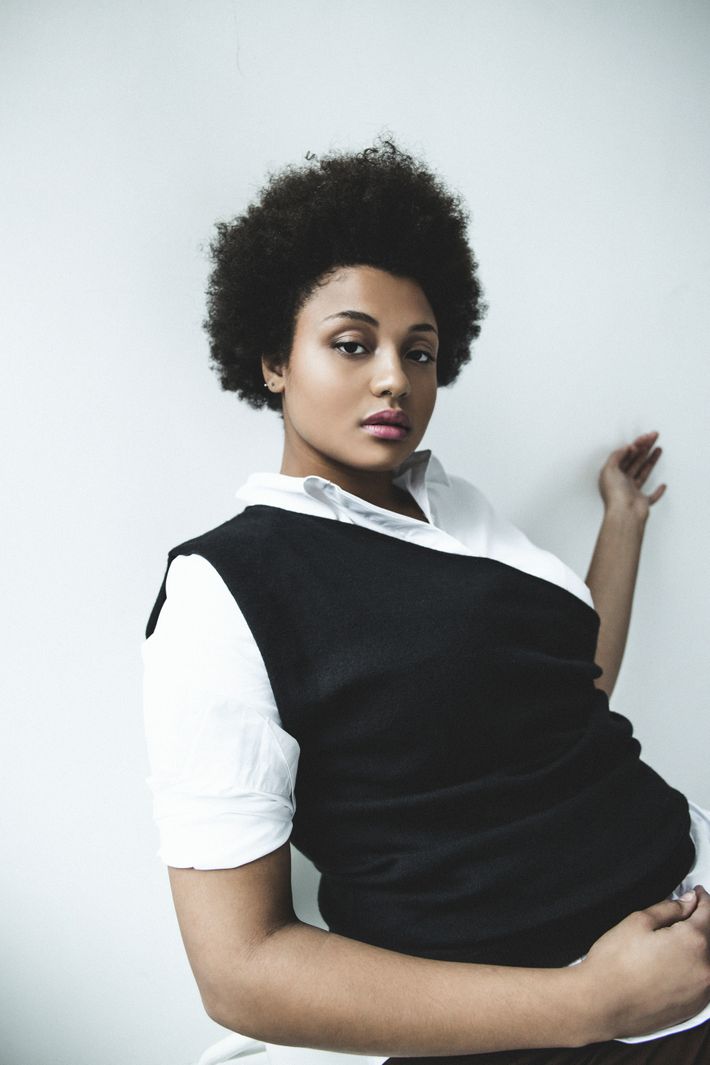 The minimalist line is a novelty for curve women who find it hard to access well-made, stylish designs that don't look like unflattering sacks. Their latest idea is just as smart — they've created a program called Universal Fit Liberty (UFL for short) that allows customers to swap out an item for another size within the first year of purchase for free. The pieces are from their core collection of essentials — seasonless, popular basics that they make continuously.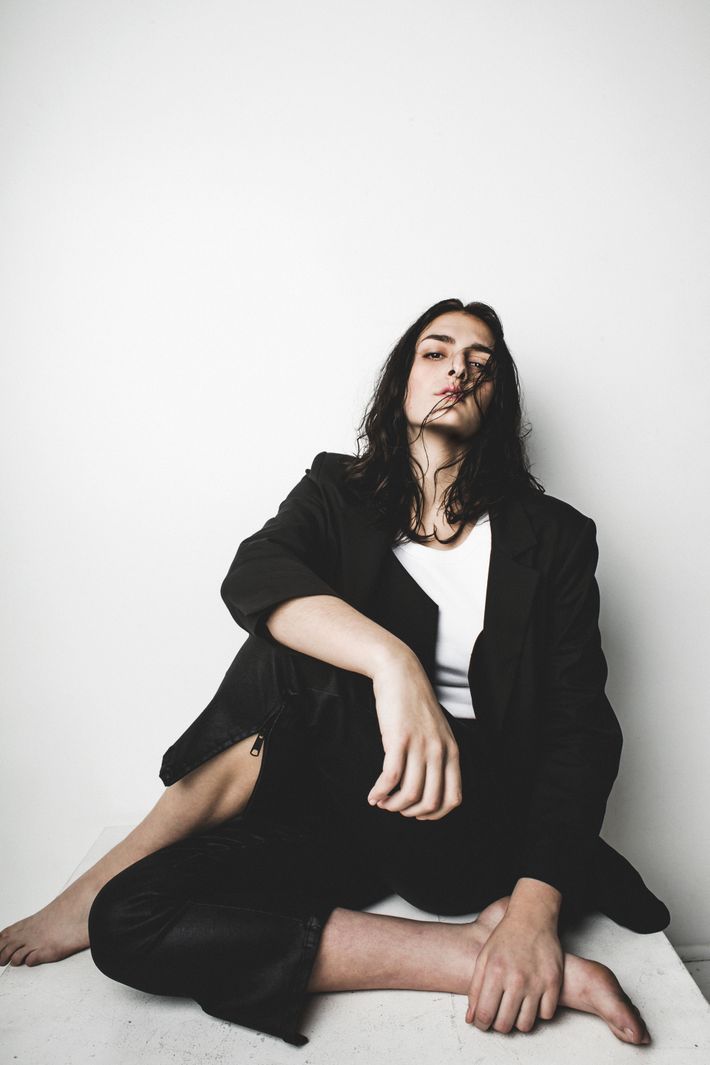 The idea, Waldman says, came out of talking with women about their shopping experiences: Many are concerned about fluctuating as well as wishful sizing, the concept of buying something too small while telling yourself you'll fit into it eventually. "There's a complicated psychology that women have developed from being excluded in mainstream fashion," she explains. "UFL crosses all size barriers — whether you're 6, 16 or 28, women fret about their size. We wanted to eradicate that destructive inner monologue women have when they're trying on clothes and allow them to shop for the person in the mirror."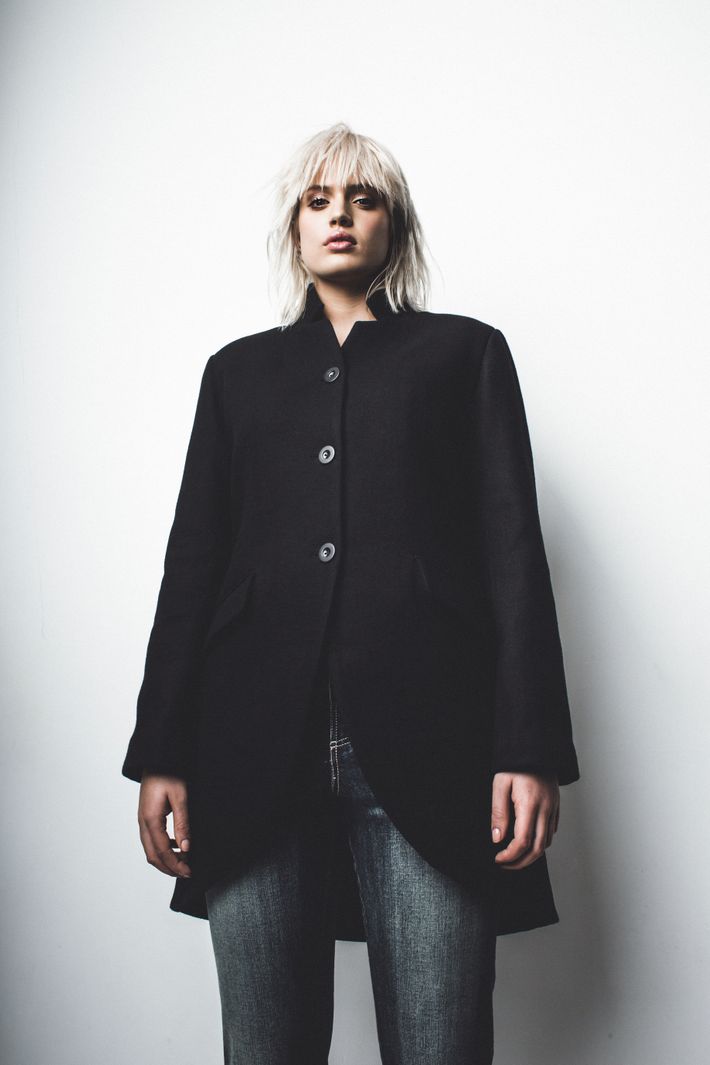 For Veksler and Waldman, UFL is just one of many ways they plan on changing the retail landscape for curve women. They're developing ways to better visualize how a piece fits when shopping online. Plus Universal Standard wants to transform the mysterious world of sizing with micrograding — a technology still in development that will allow a size 24 to fit just as well as a size 4. The technology would allow curve women to finally have clothing that fits well and flatters their bodies. "Hopefully UFL is just one example that translates to the industry," Waldman says. "We think the future is inclusive."