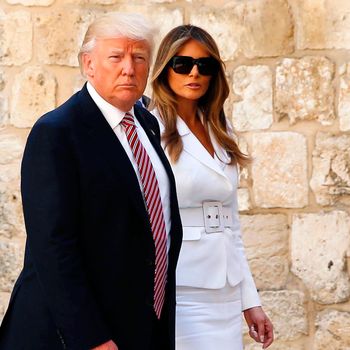 Donald and Melania Trump.
Photo: Getty Images
When President Donald Trump and First Lady Melania Trump touched down in Israel on Monday, the president reached for his wife's hand as they walked along a red carpet in Tel Aviv. However, Melania quickly swatted his hand away, according to TMZ.
The First Lady's refusal to hold the president's hand doesn't do much to extinguish rumors of apparent marital unhappiness between the two.