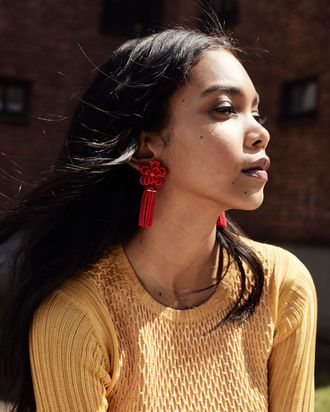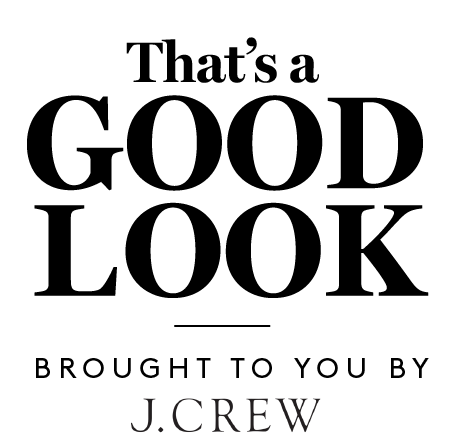 That's a Good Look is a column devoted to the art of simple styling, with a twist. Do try this at home.
Life is full of difficult choices: Flan or cake? Stay up late to finish that article you're hate-reading or go to bed the minute you come home? Forgo eyebrow maintenance in hopes of increasing bushiness or succumb to the tweezers? That neon-orange sweater or those loud chandelier earrings?
We're giving you permission, at least on that last one, to choose both. It's scary at first — so many colors to oversaturate with! So many textures to choose from! But the real hook is in not layering lace over velour over houndstooth under a neon-orange crossing-guard vest. It's keeping it simple in two or three different shades, in two or three different textures, some of which can hide out in accessories. It doesn't have to be matchy-matchy, or jive together on the color wheel, to work. Just look for textures that feel a little bit edgier than you're used to, and don't think too hard about the brightness quotient. Throw three pieces together and don't go overboard. That's a good look.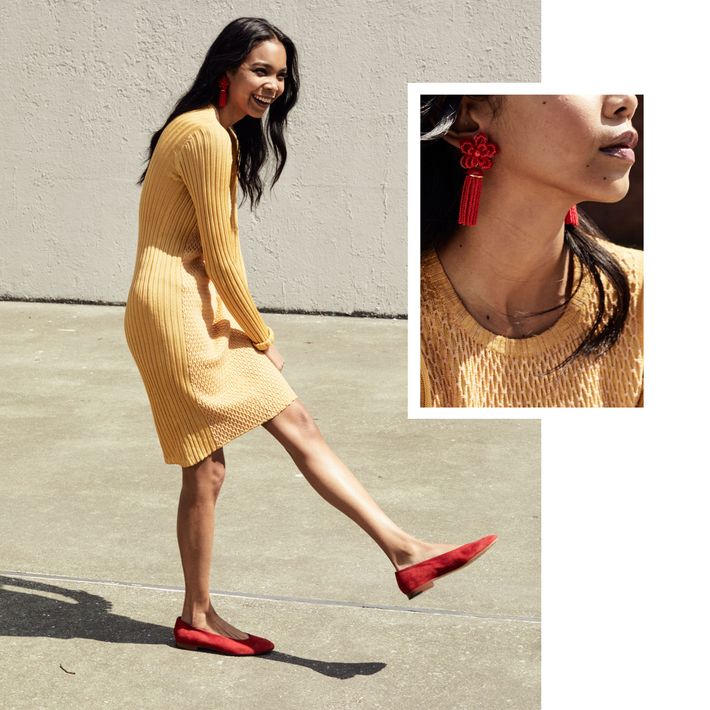 Photos by Erik Tanner; styled by Danielle Nachmani; hair by Megan Robinson of White Rose Collective; makeup by Allie Smith of Bridge Artists; modeled by Astrid Duran; photo assistance by Elizabeth Stemmler; style assistance by Caroline Edison.
That's a Good Look is a new discovery platform from the Cut featuring impressive women with impressive style. While each product featured is independently selected, That's a Good Look may include paid promotion or additional compensation from our partners.