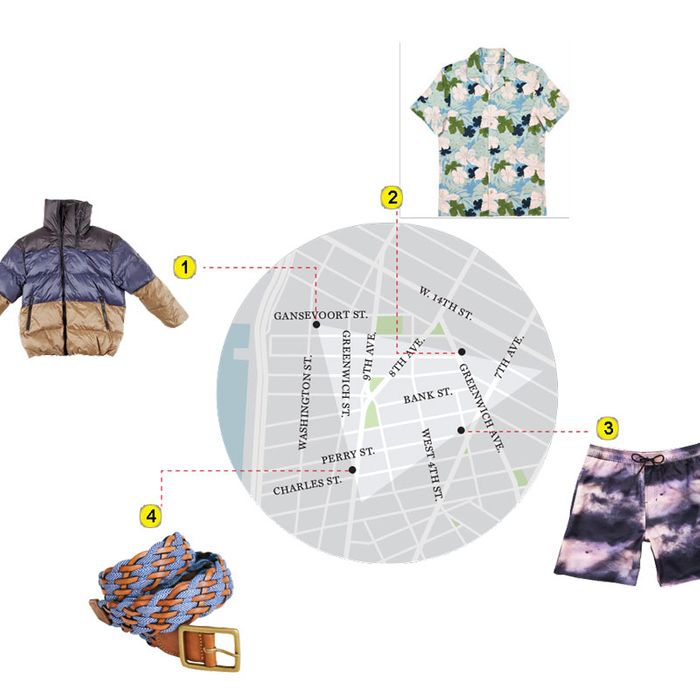 Cluster
In August, footwear veteran Santino LoConte's luxury-streetwear boutique Reign (807 Washington St.) will join the menswear triangle in the northern West Village.
1. Reign: Public School puffer coat ($1,950); Tim Coppens black pullover moto sweater ($430).
2. Odin: Comme des Garçon's gold two-zip wallet ($122); Editions M.R. short-sleeved floral Tahiti shirt ($240).
3. Saturdays: Purple cloud-print swim shorts ($85); pale-blue Stanley Buckle hat ($50).
4. Monocle: Tweed-and-leather Adriano Meneghetti belt ($120); Barena double-breasted blazer ($465).
2x2: Updated Valet Stands
Furniture for your sport coat.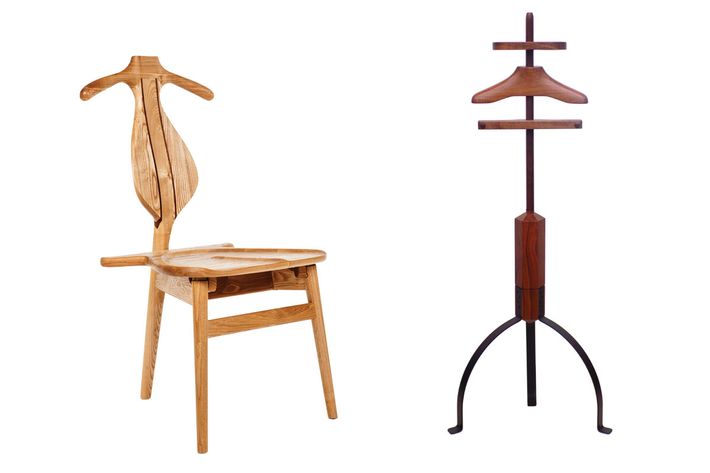 Traditional
Chair: Ash wood valet chair, $649 at franceandson.com.
Rack: Standard valet, from $4,130 at gentlemansvaletcompany.co.uk.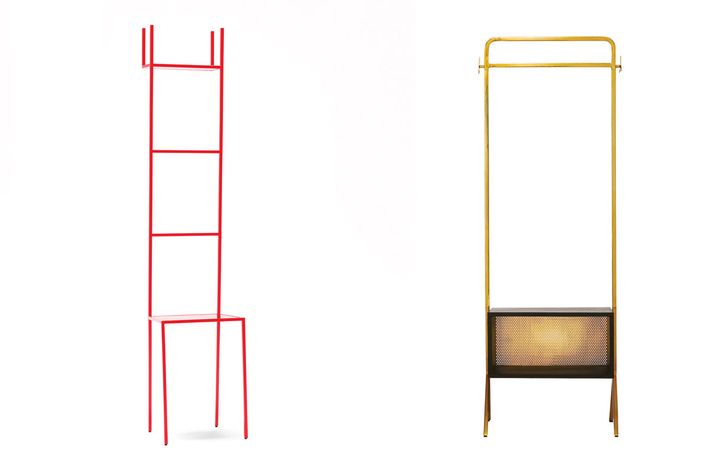 Modern
Chair: Mate clothes valet, $1,280 at luminaire.com.
Rack: Valet clothes stand, $299 at cb2.com.
He Said, He Said
Patrick Coyne and Andrew Blackmon, friends and co-founders of tuxedo-rental e-service The Black Tux, recently opened their first New York brick-and-mortar pop-up in the Apolis store (243 Centre St.).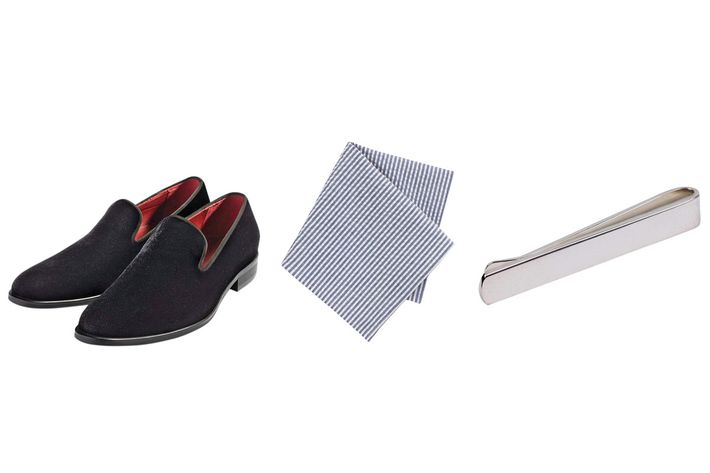 Coyne: "We were constantly getting requests to open up a showroom in New York — it's our biggest market online. Men wanted a place to come in, figure out their sizing, and actually touch and feel the quality of the suits."
Blackmon: "At the Apolis, you can try on two of our most popular tuxes — the notched lapel and the midnight blue (from $95), plus some shoes and bow ties like the Merlot velvet or the lilac linen (from $10)."
Coyne: "We see a groom and his groomsmen come in as a group. Maybe there'll be a couple of high-fives, but mostly the groom tries something on while his buddies look at their phones. It's not exactly Say Yes to the Dress."
Urban Export
Palace, the London skate brand with a rabid following, debuts (again) in New York (49 Howard St.).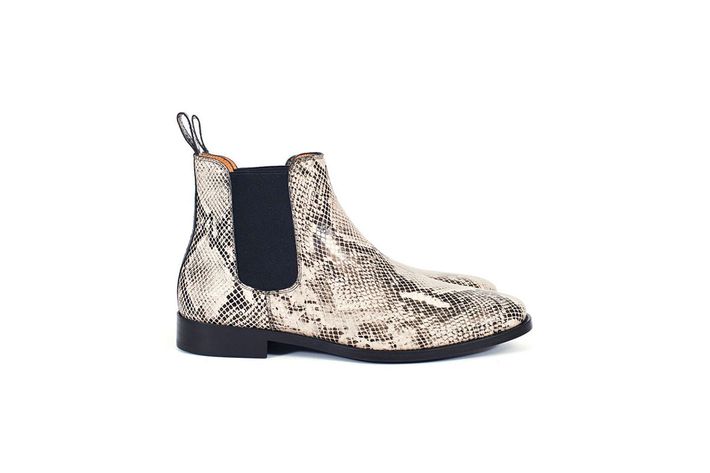 When Palace arrived in Soho on May 5, the lines were so long and rowdy the police had to shut down the place (and the street) only 45 minutes after opening. Newly reopened (with three times the security), the shop is stocked with pieces that sold out online: nine-karat "sovereign" rings ($1,000), faux-snakeskin boots ($295), and a wall of maple-wood skateboards. In the center of about 2,000 square feet, a bronze cherub urinates into a "fountain of youth," shaped like a P.
How to Create Surfer Hair
Robert McMillen, the Blind Barber alum who just opened his solo shop Mildred on the Lower East Side (124 Ridge St.), offers men three tips for getting weekday beach waves.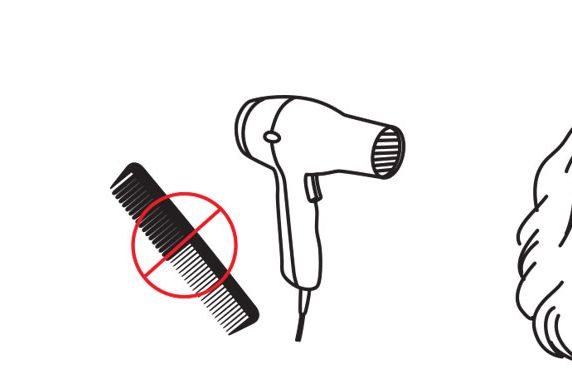 1. Shower, then towel your hair half-dry. Add a styling crème, wax, or clay — I like Hanz de Fuko's Hybridized Wax ($20). Start at the crown and spread it down toward the sideburns and nape of the neck.
2. A lot of guys will be intimidated by this, but a hair dryer helps the product set in. Using a comb or brush while blow-drying will flatten the look — instead, just run your fingers through your hair.
3. Spritz on a sea-salt surf spray, like Sachajuan's Ocean Mist ($31), and grab and scrunch your hair. If a couple strands are out of place, go with it — that wax will settle throughout the day. If you have to, smooth things out with dampened hands.
Top Five
Teddy Santis, the Queens-born streetwear designer behind the '90s-hip-hop-inspired brand Aimé Leon Dore (179 Mott St.), on his favorite basketball jersey, windbreaker, and soap-slash-air-freshener.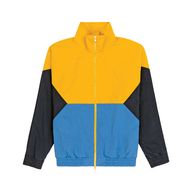 "Our nylon windbreaker ($400) is lined with a Japanese mesh that feels really soft on the skin. It reminds me of a 1990s Nautica jacket."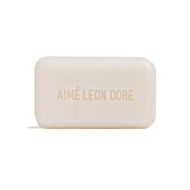 "I use our new soap ($14) in my car — I drop it in the cup holder and it makes everything smell super-fresh. It's made of shea butter, almond oil, and palm oil."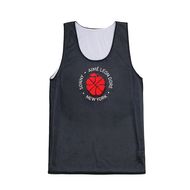 "We have a basketball league called Sonny, and these are the jerseys ($20) our players wear. They look like those mesh jerseys from youth basketball league."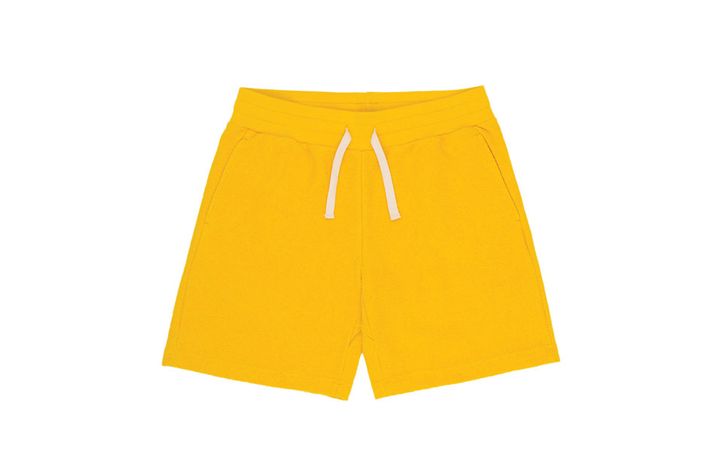 "These shorts ($135) are made from the best French terry on the market right now — we've never found any this dense, with this good a hand-feel."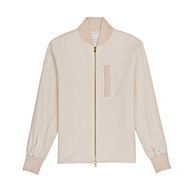 "We call this a 'shirt bomber' ($350) because it's a hybrid of the two — it has a zip and shawl collar like a bomber, but the hem is cut straight like a shirt's."
*This article appears in the May 29, 2017, issue of New York Magazine.