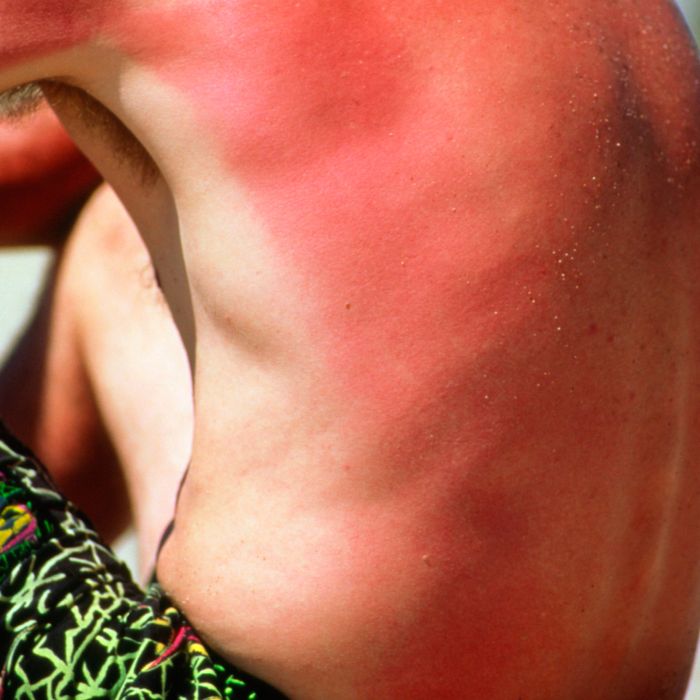 Photo: SINCLAIR STAMMERS/SCIENCE PHOTO/Getty Images/Science Photo Libra
While nearly half of American women wear sunscreen regularly, only 18 percent of men follow suit — including your brilliant boyfriend who thinks Coppertone is a Motown cover band. You may have rattled off all the rational reasons why he should slap on some SPF: it prevents skin cancer, wrinkles, age spots, sunburns, and blotchy skin, but he just didn't listen. And while you were just thinking about how he is about to look like an old geezer real quick, a gift landed on your timeline. It's a photo of Stephen Campbell, who is maybe someone's boyfriend and definitely tragically sunburned.
The sports commentator played three games of softball last weekend sans sunscreen and has the gnarly sunburn to prove it. He had to show up to work with a tomato face, which was unfortunate for him because his work requires time in front of the camera. So you showed the viral photo to your boyfriend with a knowing glare. There's a lesson to be learned here and Campbell said it best: Wear your sunscreen, kids.