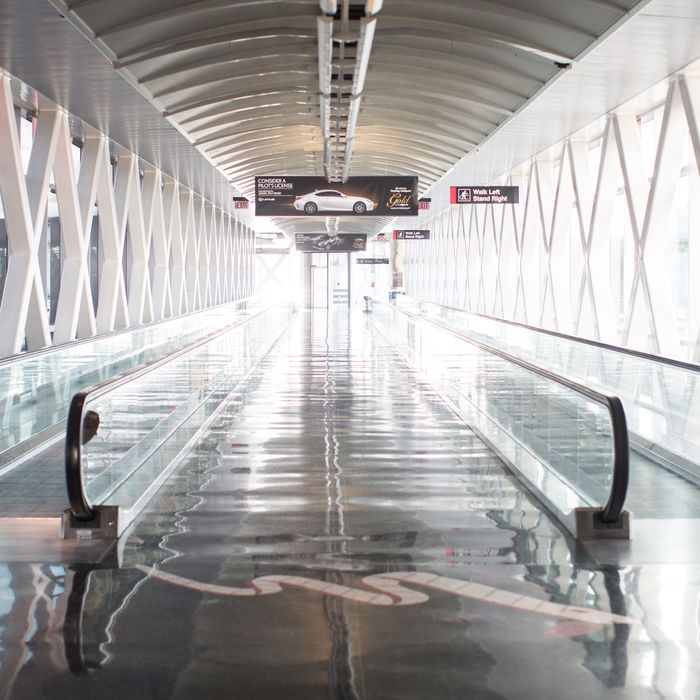 Logan Airport.
Photo: Boston Globe/Boston Globe via Getty Images
A 25-year-old woman traveling through Boston's Logan Airport says she was raped while receiving a preflight massage.
Thirty-five minutes into an hour-long massage at the Be Relax Massage Studio in Terminal B, she alleges that the employee administering the massage began to rape her, continuing to touch her after she asked him to stop. A statement from the Massachusetts state police says that she fell into "distraught state and became physically ill in the airport" and "continued to be physically ill throughout her flight."
She called police on Monday and, following an investigation, Darnell E. Williams, 29, was arrested and charged with rape. Per the Boston Globe, "prosecutors said Thursday that Williams made statements incriminating himself." He pleaded not guilty and is being held on a $5,000 bail.