Where 4 Women in the Art World Hang Out
New York has always been an artist's playground. Andy Warhol is nearly inseparable from any mention of Max's Kansas City, as Keith Haring is an icon of the East Village; and Kahlo and de Kooning helped make the Hotel Chelsea famous. And still today, for every trendy, overhyped new locale, there's a lower-key gem, nostalgic destination, or escapist retreat that creative types gravitate to. In partnership with Gucci, a brand that has made artist collaborations a staple of its recent collections, we asked four of-the-moment women in the art world where they're hanging out now. Plus, they chose too-good Gucci looks they'd wear there.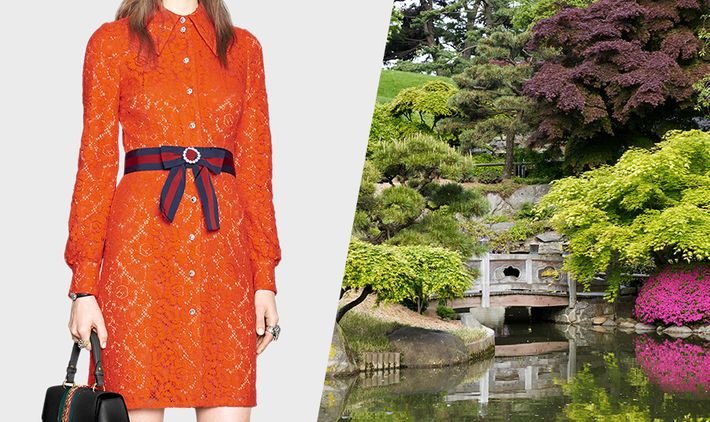 How is fashion part of your life and work? Our online art gallery for POC is a space where under-represented groups can have their work brought to the forefront. We also have curated workshops and physical art shows starting this spring. The visual language within art can be translated into your fashion style to tell a story about who you are, who you've been, and who you want to be. I want people to know what I believe and stand for through my appearance. Fashion can change the world.
Where can you most often be found in your free time? In Prospect Park, absorbing all the beauty it has to offer. I love watching people having picnics and playing in the park. In the winter I go there to ice skate, and when it gets warm out I go to the flea markets. I feel closest with myself and the world around me when I'm surrounded by nature, and the park is one of the most beautiful places in New York.
What kind of outfit do you picture yourself in there? My ideal look of a lace dress, sunglasses, and sneakers is a mixture between fantasy and my personal style. I'm almost always wearing sneakers, even in a fantasy setting. An image that comes to mind is the painting 'A Sunday Afternoon on the Island of La Grande Jatte.' I imagine myself just laying in the park leisurely watching the day go by.
Tell us about your other New York haunts. I've seen some of my favorite bands perform at Silent Barn in Bushwick, where I also give children free art classes and teach them the importance of self-expression. At Bluestockings in LES, you can find a lot of rare, independent, and small-published books and zines and a large collection revolving around feminism and activism. Dashwood Books has lots of rare photo and art books, and the Brooklyn Museum is one of my favorites in the world.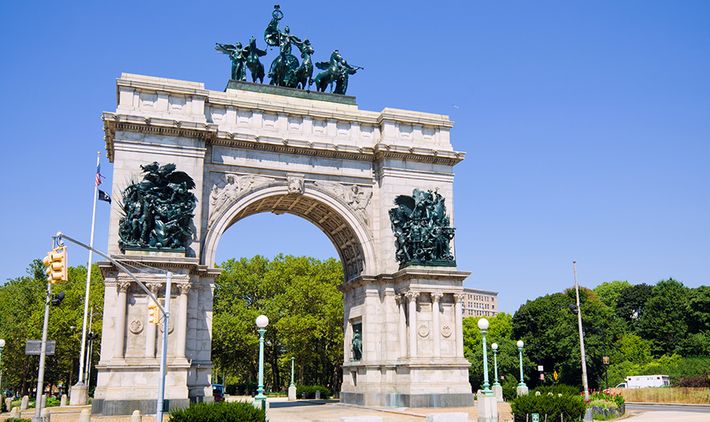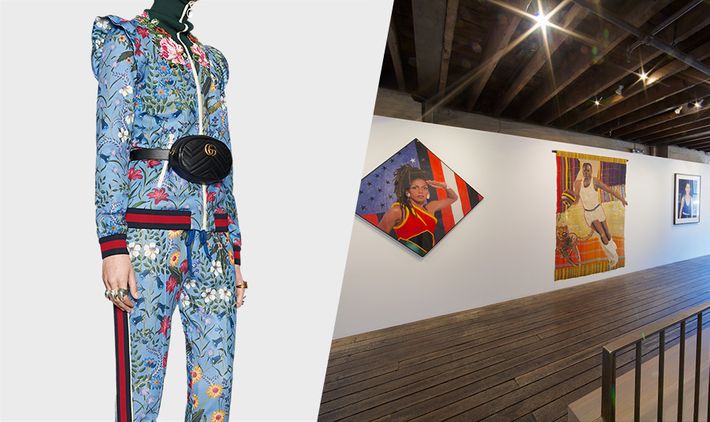 How is fashion relevant to your life and work? Our non-profit commissions and produces ambitious public art projects. Currently on view are Seven Magic Mountains in Las Vegas and our permanent project, Prada Marfa. Fashion and art are so intertwined. In both worlds, anything goes in terms of day-to-day outfits, and innovative style is always appreciated. On a personal level, what I'm wearing impacts how I feel. Of course, how you are feeling impacts everything.
Fill us in on one of your favorite places to spend time in the city. Fort Gansevoort is one of the best examples of a mixed-use gallery space. They serve BBQ in their backyard, and regularly host talks with a diverse group of innovators from the worlds of art, fashion, design, and even surfing. The ever-changing program is always interesting and fresh. When I visit, I feel like I'm entering an energized cultural hub reinventing the way that artwork is shown and experienced.
What would you typically wear there? When I spend the day looking at art, comfortable shoes are essential. Gucci Princetown slides are my go to. They work with pants, skirts, and are really season-less. A tracksuit is perfect for gallery-hopping. It's pulled together, completely functional, and high-fashion.
Where else do you spend your time? Brooklyn Bridge Park is down the street from me and gorgeous. At Yves, the gnocchi with clams and Tagliatelle of roasted beets are my favorites. I only go to tenoverten to get my nails done. It's beautifully designed and all non-toxic. I rarely have a late night out, but when I do I want it to be worth it. I'm obsessed with Paul's Casablanca – it has great music and a similar energy to the Beatrice Inn, where I spent many a late night in my early twenties.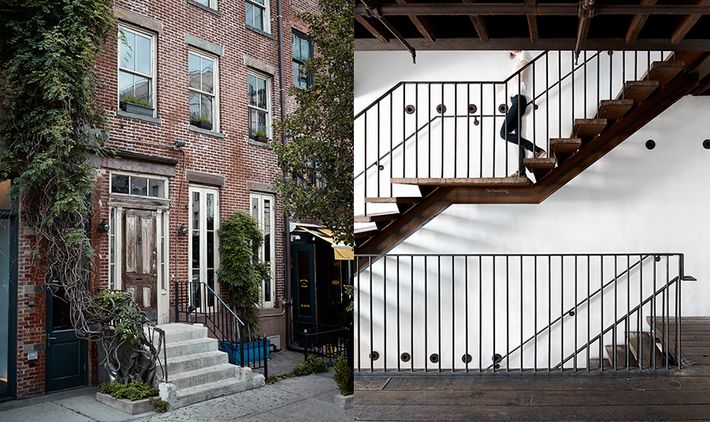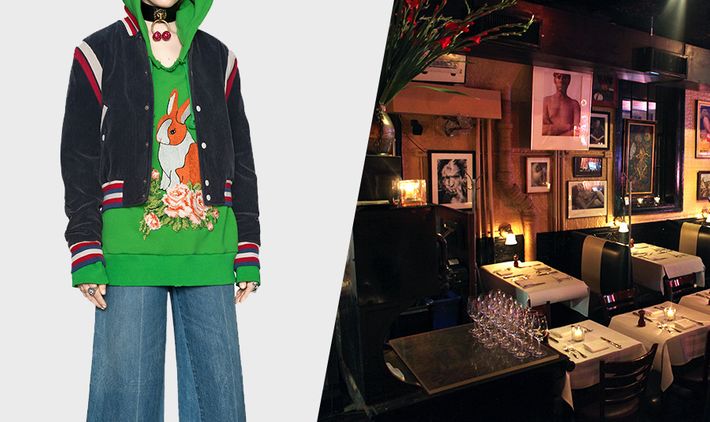 In what ways is fashion part of your life and work? I'm an artist and activist from London and have been living in New York for 10 years. I use a lot of textiles in my work. I'm particularly drawn to vintage and used materials because of the stories they embody. My style is a reflection of how I'm feeling about myself that day. It's an important opportunity to express my creativity and serve as armor.
What's 'your' place in New York? I first went to Raoul's on dates with my daughter's father. We love that restaurant and spent our first anniversary dinner there. There is a fortune teller who camps out by the restrooms upstairs and a mix of eclectic art including a Larry Clark photograph of two naked teenagers. The steak frites with peppercorn is what I get every time. And the profiteroles.
Describe what you would wear there. Raoul's is old school and classic – it's sexy and dark and creative. I'd feel totally comfortable wearing something a bit odd there. It's not stuffy or conservative. This season's Gucci looks have a vintage quality to them, but also feel quite 'street' to me. The prints remind me of what we were wearing in the '90s in East London.
Where else can we find you around the city? Zucker Bakery for a quiet cup of tea and amazing pastry. East 9th Street is beautiful. The East Village secret gardens, like the one on 7th Street and Avenue C, to play with my daughter or to sit and read. Miss Lily's to eat and dance at the same time. Supper for people-watching and eating yummy home-cooked Italian in a cozy setting.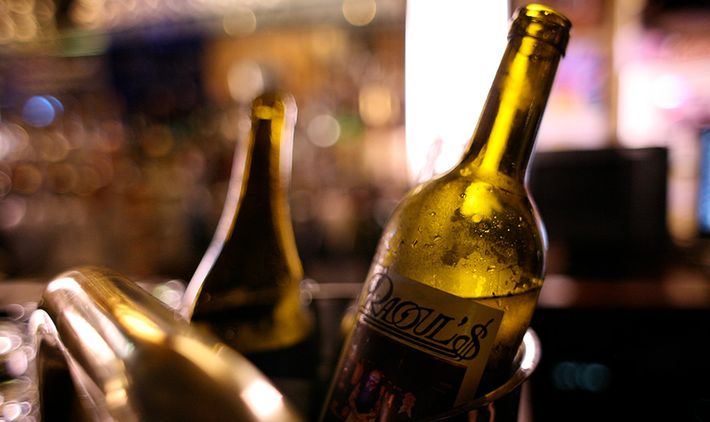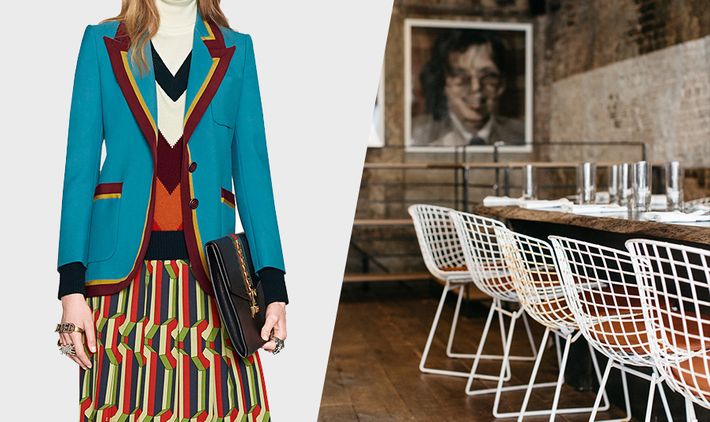 How is fashion part of your life and work? My work doubles as storytelling and investigating the nuance of identity and sexuality as it relates to marginalized communities. I just finished illustrating my first children's book, How Mamas Love Their Babies. Its underlying message is to normalize that mothers can be strippers and still be great moms. Developing my own personal style was integral in establishing my aesthetic as an artist. I trust my gut in terms of what I put on – if it makes me feel good, then it's right. I do the same with my visual work.
What's your favorite neighborhood spot? Eva Jean's is a 1970s-inspired café-restaurant. I post up in the front window seat with my laptop and a coffee early in the morning or sit in the back room that is encased in luscious plants. It's so dreamy with all the natural light! For happy hour, the Brussels sprouts are a must. One of my favorite things aside from the food and ambience is the bathroom! It's pink-lit and, in the nostalgic spirit, has powdered soap, which I'm really into.
Walk us through what you'd wear there. Ideally, I want to feel like Betty Davis (the original nasty gal) at my best. The great thing about a layered jacket look is that I can totally have a coffee date in the morning blazer on, and take it off to give a subtly sexier moment. And because I totally believe that more is more, I couldn't not snag Gucci's embroidered dragon boots! I'd wear them everyday. They can literally be worn with anything from day to night and make you feel like a boss.
Where else do you like to hang out? Karasu is an impressive Japanese izakaya speakeasy in the back of Fort Greene staple Walter's. Patrick Parrish Gallery has incredibly striking sculptural works – the gem is the lower level, packed with collector furniture. Lover's Rock is Bed-Stuy's staple reggae bar, where they grill outside so it feels like a family cookout. And the breathtaking gardens of the Cloisters are my go-to when I want to be alone, write, doodle, or meditate.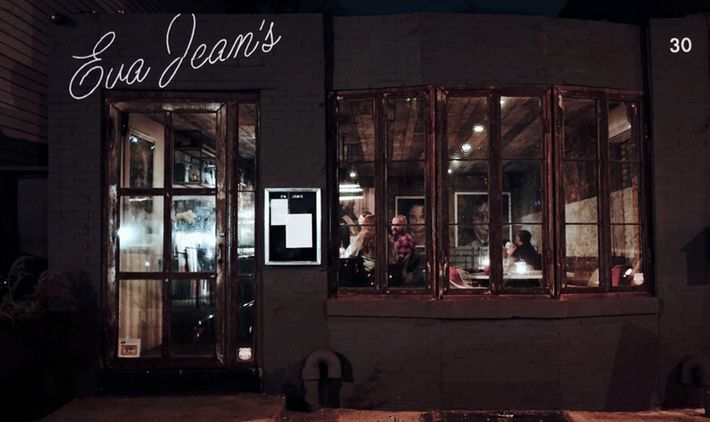 Explore more pieces from Gucci's pre-fall 2017 collection at gucci.com.
This is paid content produced for an advertiser by New York Brand Studio. The editorial staff of The Cut did not play a role in its creation.