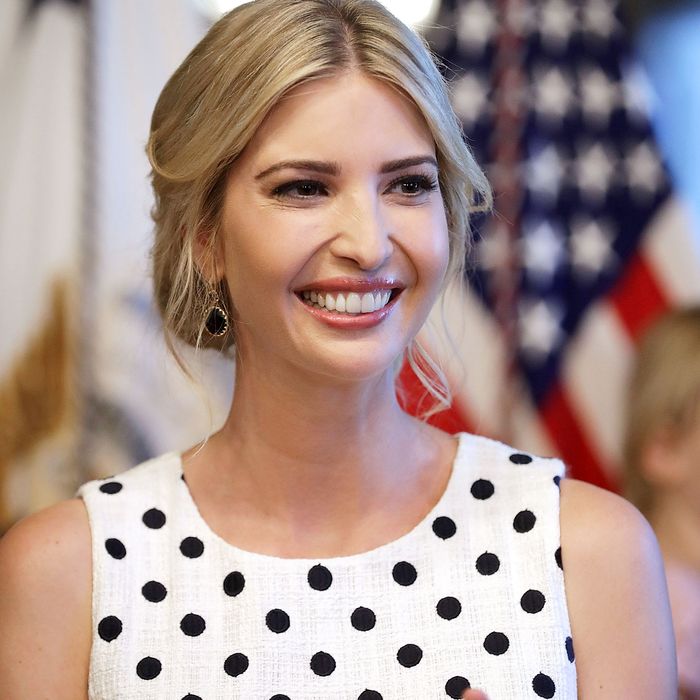 Ivanka Trump has a very niche best seller!
Photo: 2017 Getty Images
Ivanka Trump claims she's not promoting her new book, Women Who Work: Rewriting the Rules for Success, but the career guide for working moms that's been glowingly labeled "a strawberry milkshake of inspirational quotes" seems to be selling well despite the First Daughter's demurral. According to CNN, the book, which sold 10,445 print copies in its first five days on the market (about 64,000 fewer than Sheryl Sandberg's Lean In, which it was modeled after) will debut in the number-four slot on the New York Times' Best-Sellers List of advice, how-to, and miscellaneous books.
It will appear on the May 21 edition of the list alongside other "miscellaneous" titles such as Blast the Sugar Out! by Ian K. Smith, The Five Love Languages by Gary Chapman, and I Hope I Screw This Up by Kyle Cease. Sounds about right.