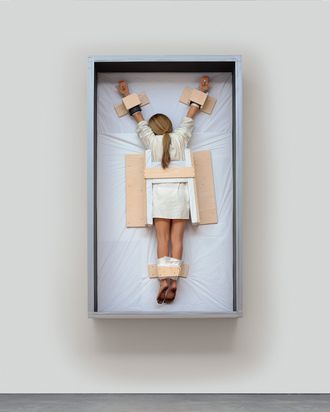 Untitled (2007) by Maurizio Cattelan is expected to sell for up to $1.5 million.
As the son of Lacoste founder André Gillier, Thierry Gillier grew up surrounded by his family's expansive collection of 17th- and 18th-century artwork. Now he is the founder of his own brand, the French fashion label Zadig & Voltaire, and has spent years gathering his own contemporary art collection with his wife, Zadig creative director Cécilia Bönström. More than 40 of their pieces will be up for sale at Christie's this week. Titled "Death in America: Selections from the Zadig & Voltaire Collection," the auction is also a benefit, with a portion of proceeds going to the Leonardo DiCaprio Foundation and the Oceana Shark Conservation Program.
Highlights from the collection include Picasso's Buste de femme (1970) and Steven Parrino's Death in America #1 (2003), which inspired the auction's title. Maurizio Cattelan's 2007 Untitled sculpture, which depicts a girl's body chained into a wooden frame, is expected to sell for up to $1.5 million and is a particularly eye-catching piece — along with other pieces, it's meant to comment on recent political threats to crucial issues like women's rights, freedom of speech, and environmental policy. Loic Gouzer, chairman of Christie's post-war and contemporary art department, explained Cattelan's work further: "It portrays the subject as an enshrined object, whose movement, thoughts, and free will are entirely restricted. This is an anxious notion that has always loomed over the artist community, but is quickly gaining steam as a universal threat."
The auction will come in two parts, with 11 pieces up for sale on Wednesday evening and 35 pieces on Thursday afternoon. Click ahead to see some of the artwork.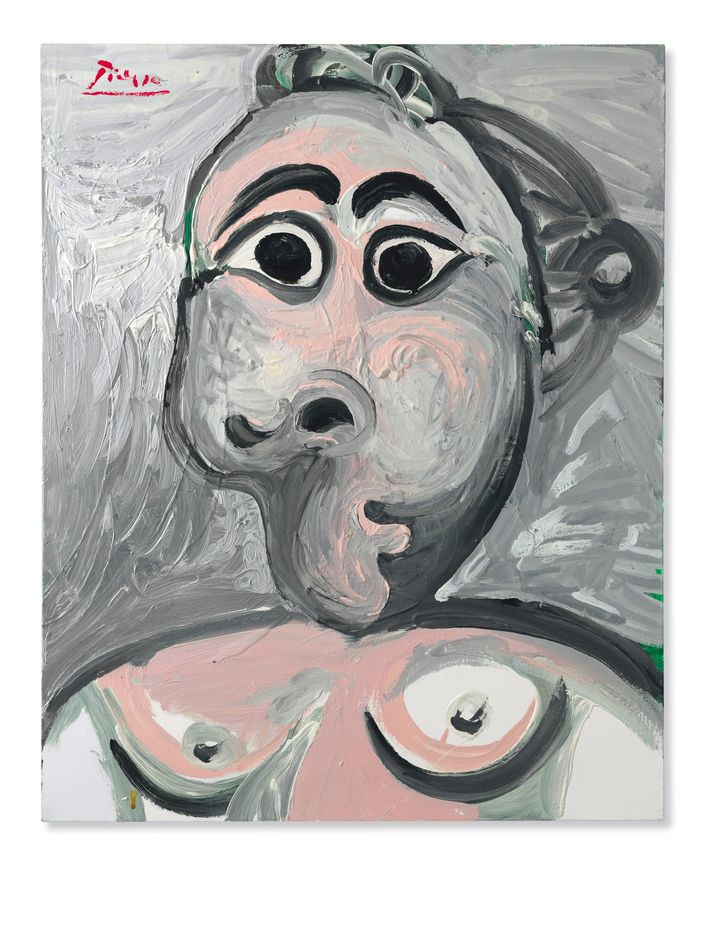 Buste de femme (1970) by Pablo Picasso.
$4 million to $6 million.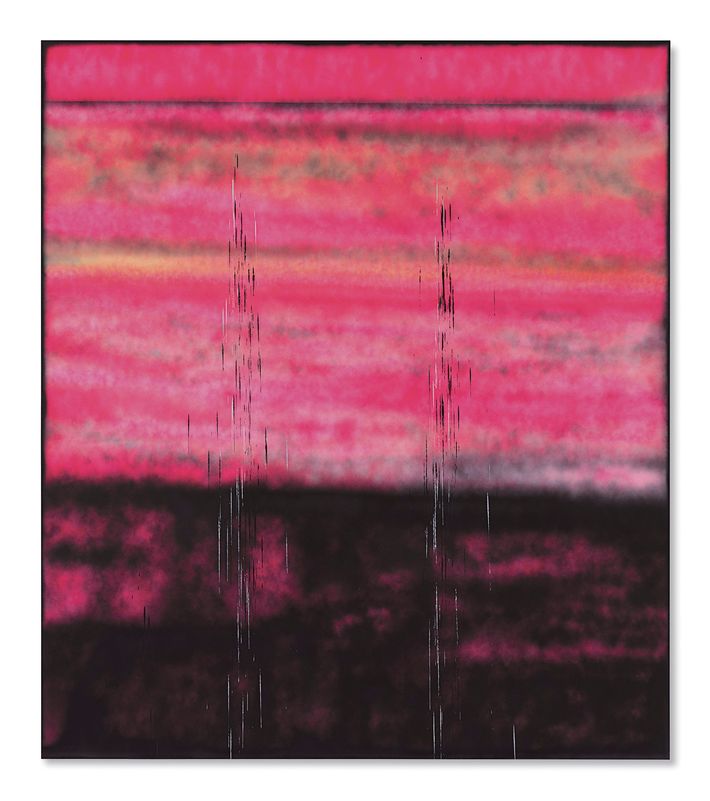 SP302 (2014) by Sterling Ruby.
$800,000 to $1.2 million.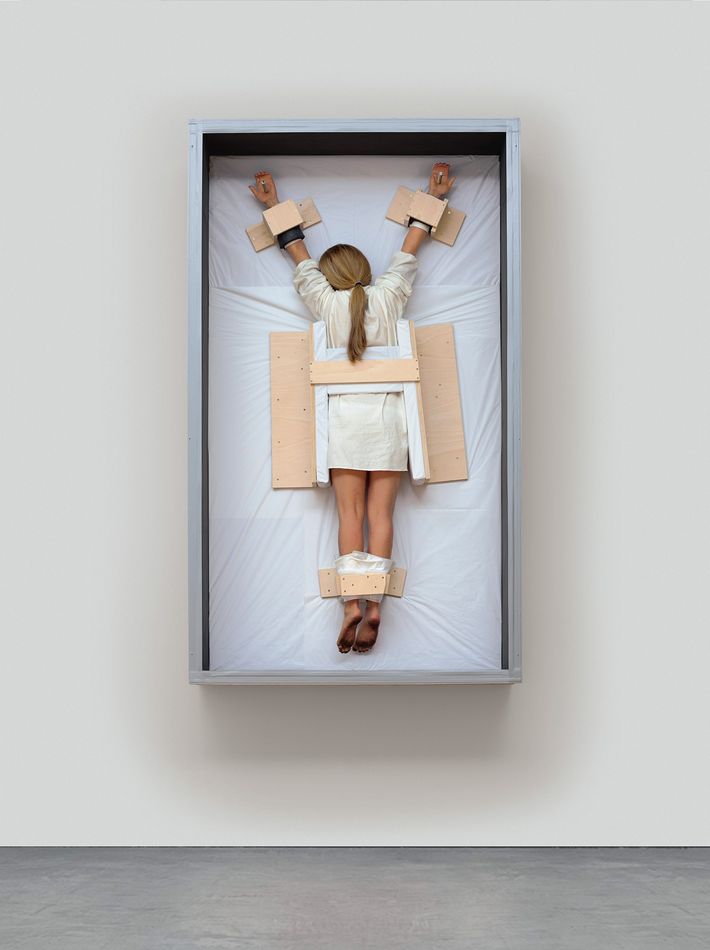 Untitled (2007) by Maurizio Cattelan.
$1 million to $1.5 million.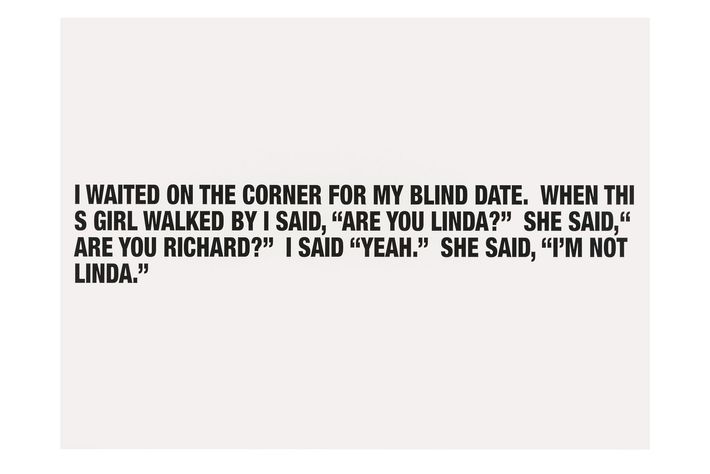 Untitled (Joke) (2011) by Richard Prince.
$200,000 to $300,000.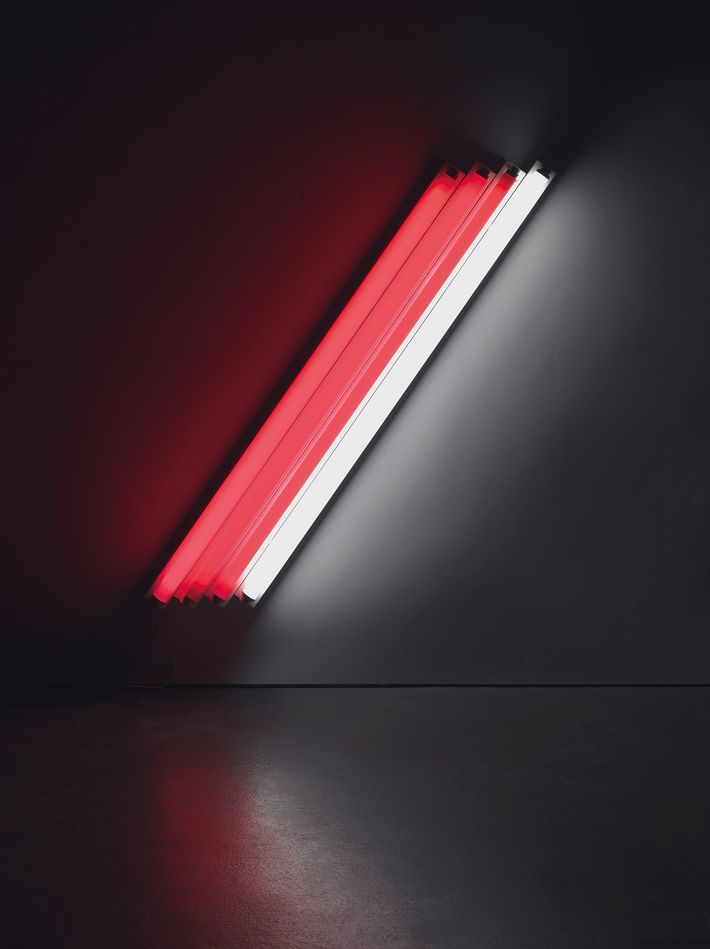 Untitled (to the citizens of the Swiss cantons) 1 (1987) by Dan Flavin.
$80,000 to $250,000.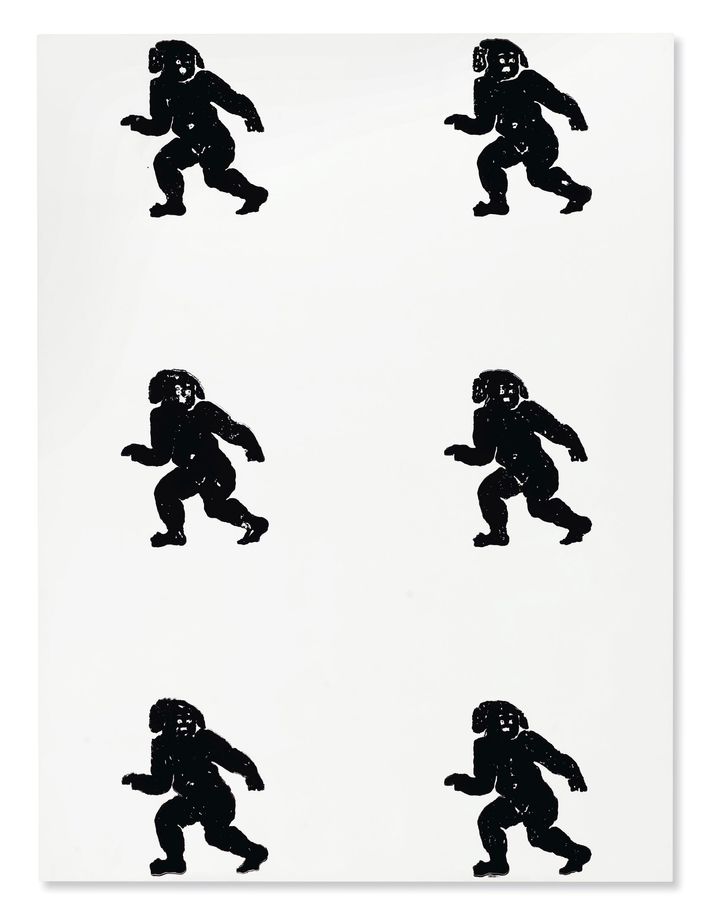 Untitled (1989) by Christopher Wool.
$1 million to $1.5 million.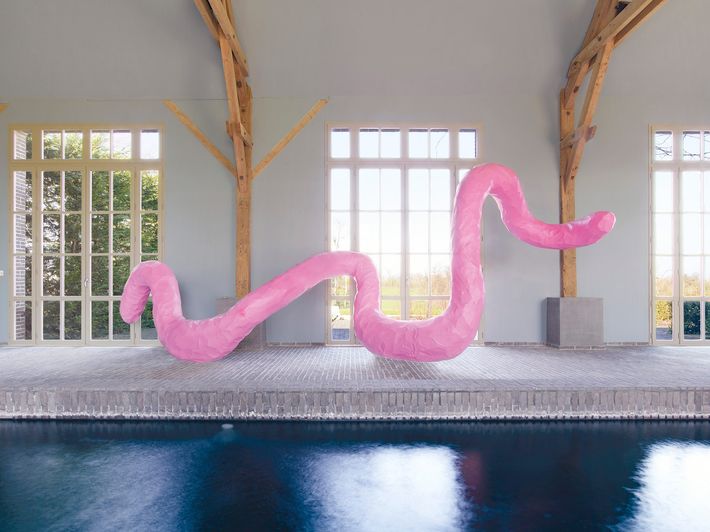 Untitled (2011) by Franz West.
$600,000 to $800,000.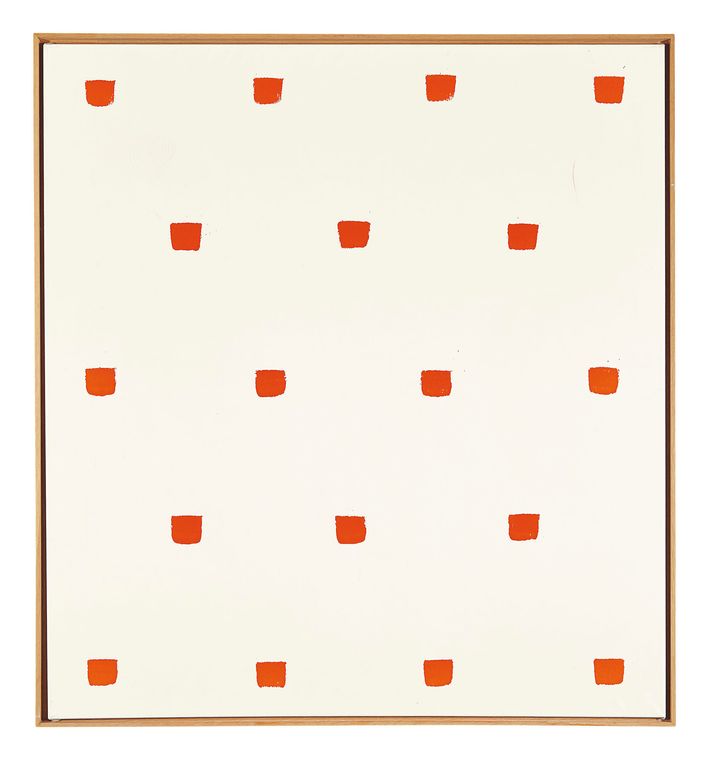 Empreintes de pinceau nº 50 répétées à intervalles régulieres (30 cm.) (1971) by Niele Toroni.
$80,000 to $120,000.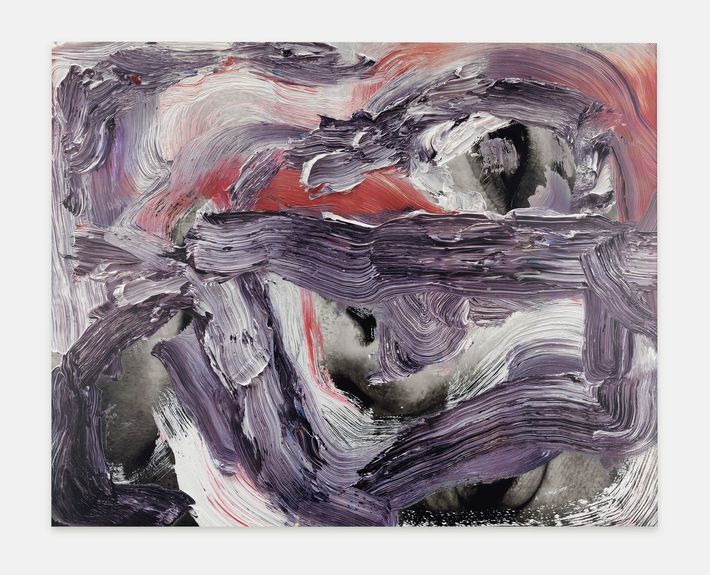 Sodium (2015) by Urs Fischer.
$700,000 to $900,000.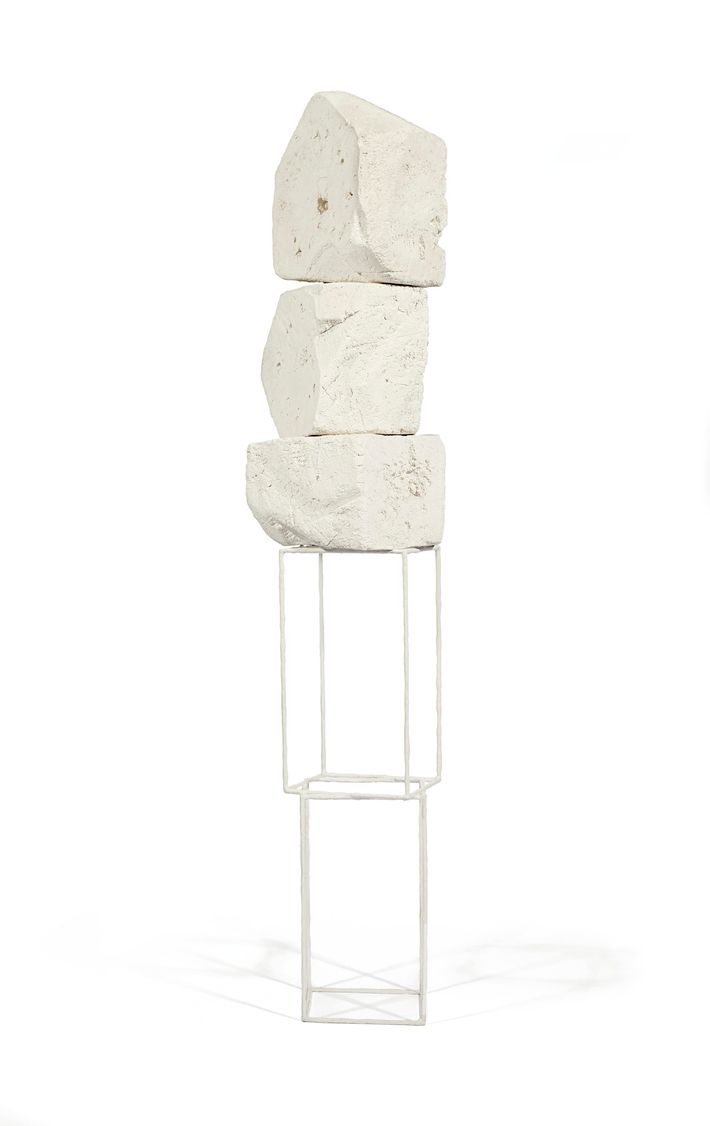 Snowman (2013) by Eva Rothschild.
$18,000 to $25,000.