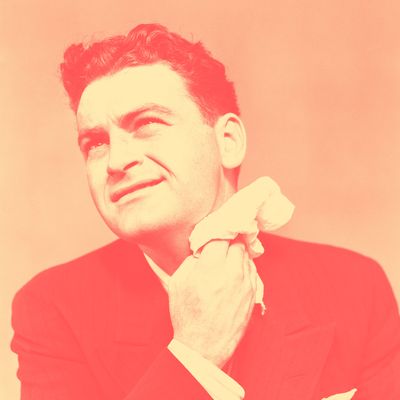 Photo: H. Armstrong Roberts/ClassicStock/Getty Images
Ah, summer: the season for leaving work early, sticking one's head in the freezer, eating four popsicles a day, and never doing anything nice or helpful for anyone else, because you're saving your energy for your own sweaty survival. Your friend needs help moving? No — they can forget it. Your boss wants you to make an iced coffee run? Not gonna happen — she can put ice cubes in a mug of Keurig instant like everyone else. From this moment forward, should you wish to spend your summers wallowing in blissful self-absorption, know you have scientific backing: a new study from the European Journal of Social Psychology, spotted by Psychology Today, finds that hot weather reduces "prosocial behavior," or actions intended to benefit others.
Researchers examined a European retail store's employee behavior in uncomfortably hot versus normal temperatures, finding that the former were only half as likely to voluntarily assist the store's customers or engage them in conversation. (Not sure what my excuse for endlessly pretending to straighten jeans in a freezing-cold Gap in 2009 was.) In another part of the study, researchers divided a group of college students into two different rooms — one hot and humid, the other cool — and asked them to answer a questionnaire for a local nonprofit serving underprivileged kids. Ninety-five percent of the students in the cooler room answered at least one question, while only 64 percent of those in the hotter room did so. Given that the favor requested was as minor as lifting a pen to fill out a questionnaire designed to help children, one can only assume the participation rates would further drop for something involving actual effort.
The good news is air conditioning exists. The bad news is so does climate change. This year has already seen a number of heat records shattered, and it's not even July. So to keep yourself from withdrawing from the world entirely, studies suggest taking a few deep, long breaths from the diaphragm to calm your vagus nerve, lower your blood pressure, and cool off — emotionally, if not physically.