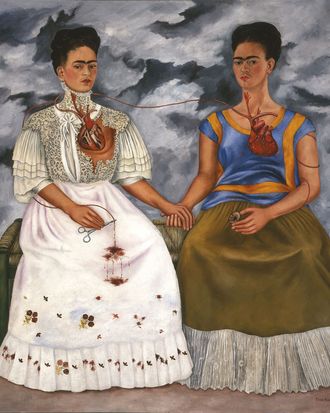 The Two Fridas (1939) by Frida Kahlo.
Photo: © 2017 Banco de México Diego Rivera Frida Kahlo Museums Trust; Mexico; D.F. / Artists Rights Society (ARS); New York
After a popular showing at the Grand Palais in Paris, the Dallas Museum of Art's exhibition "México 1900–1950" is now featured in a striking coffee-table book, published today. It features over 250 avant-garde works by celebrated Mexican artists including Frida Kahlo, Diego Rivera, and José Clemente Orozco, as well as artists like Rosa Rolanda, Nahui Olin, and Tina Modotti.
The collection of artwork traces the rise of Mexican modern art from the early 1900s through the Mexican Revolution, from 1910 to 1920, until the 1950s. For one section of the exhibition titled "Strong Women," museum director Agustín Arteaga chose paintings that showcase women's integral role in Mexico's history during the era — after the revolution, many women became advocates for social change.
Both Frida Kahlo and Rosa Rolanda's paintings use clothing to represent their shared allegiance to traditional Mexican dress. In Kahlo's The Two Fridas, for example, she paints women in floor-length, full-skirted dresses with intricate embroidery. Rolanda's Self-Portrait depicts a woman wearing a red neck scarf and a gold belt cinching a full green skirt.
Click ahead to preview artwork from the book. The show is on view at the Dallas Museum of Art until July 16.
If you buy something through our links, New York may earn an affiliate commission.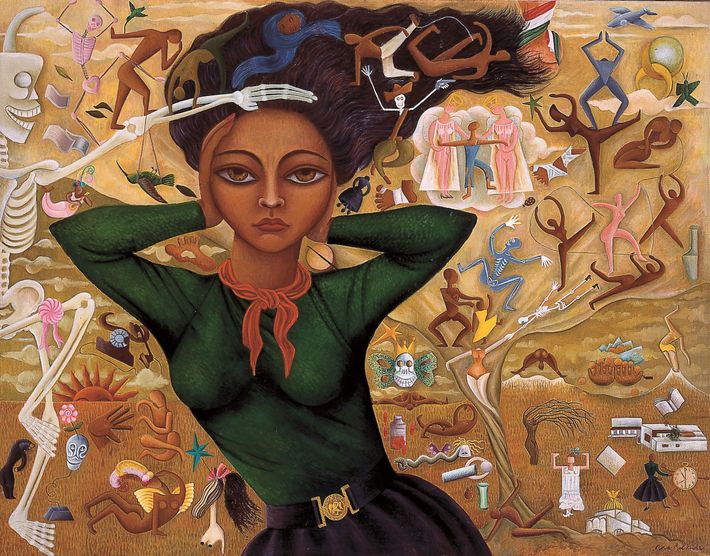 Self-Portrait (1952) by Rosa Rolanda.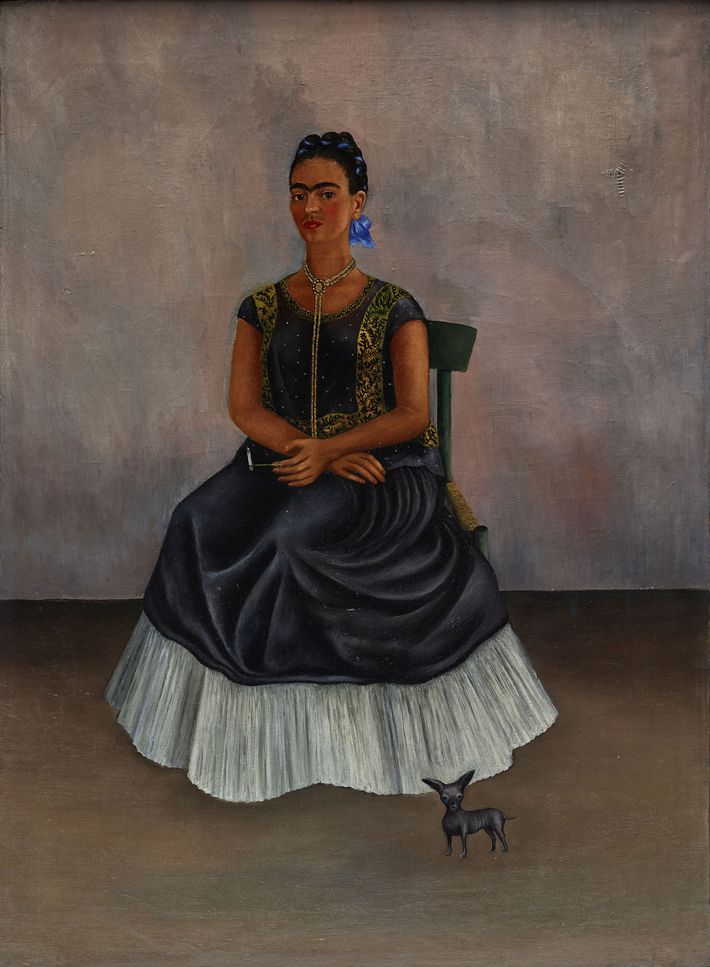 Itzcuintli Dog with Me (c. 1938) by Frida Kahlo.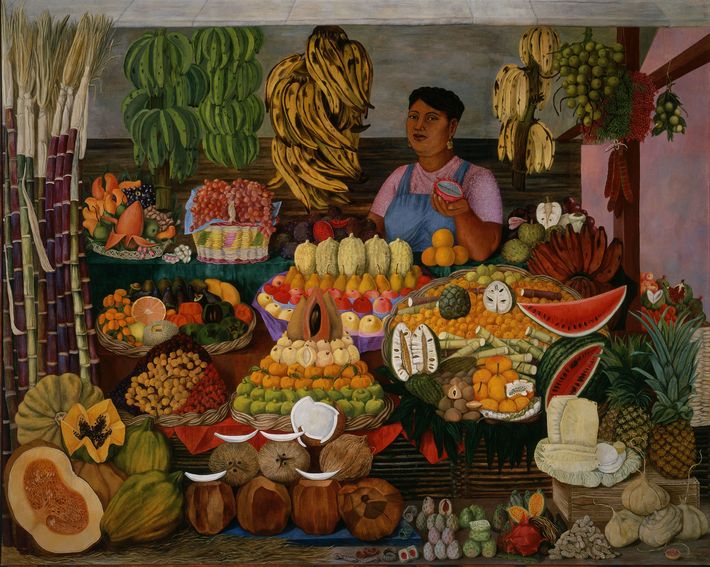 Fruit-seller (1951) by Olga Costa.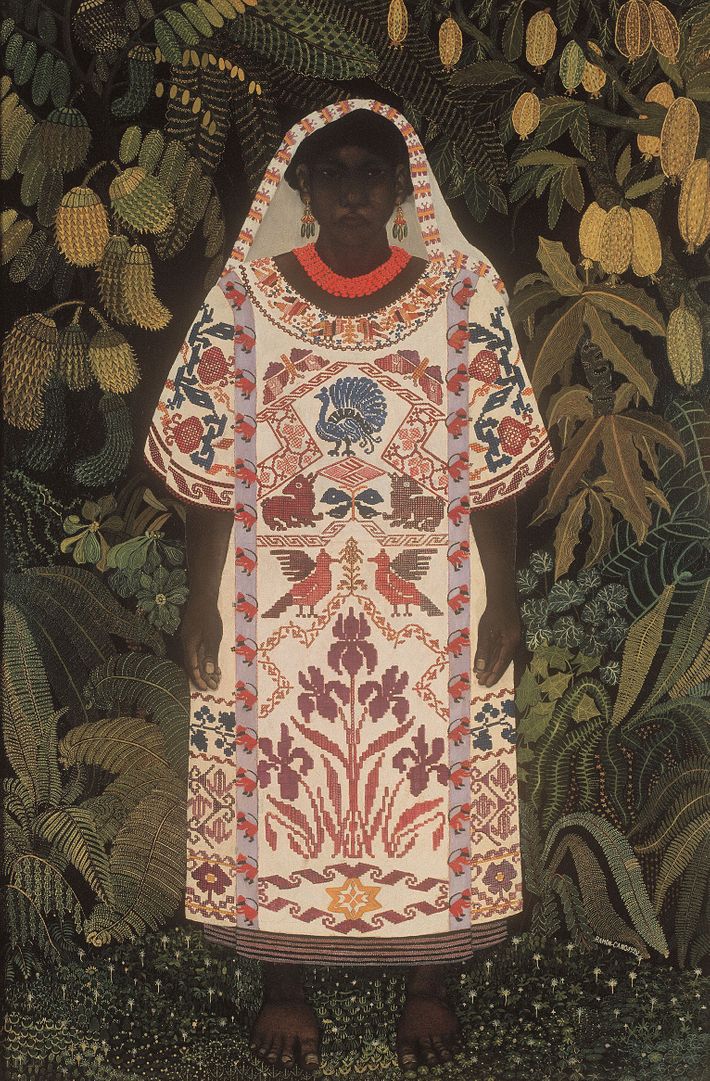 Indian Woman from Oaxaca (1928) by Ramón Cano Manilla.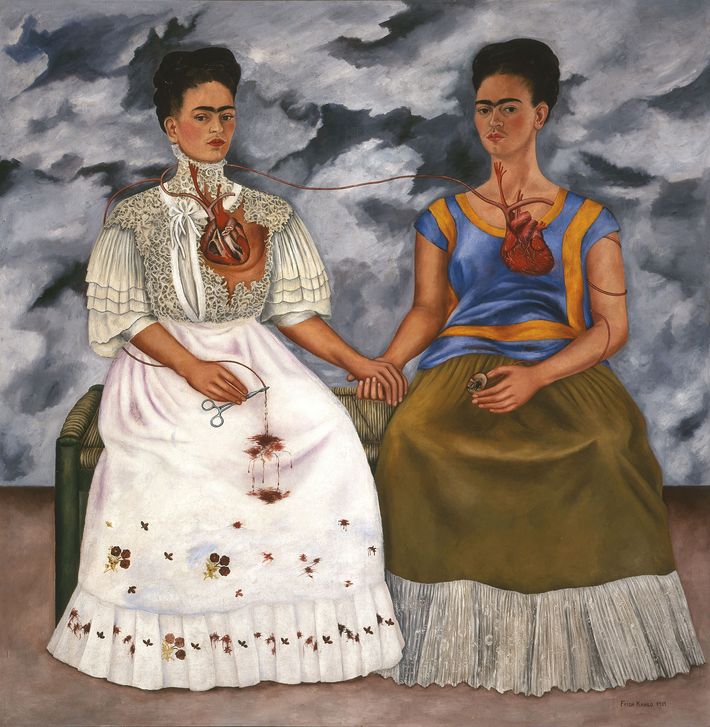 The Two Fridas (1939) by Frida Kahlo.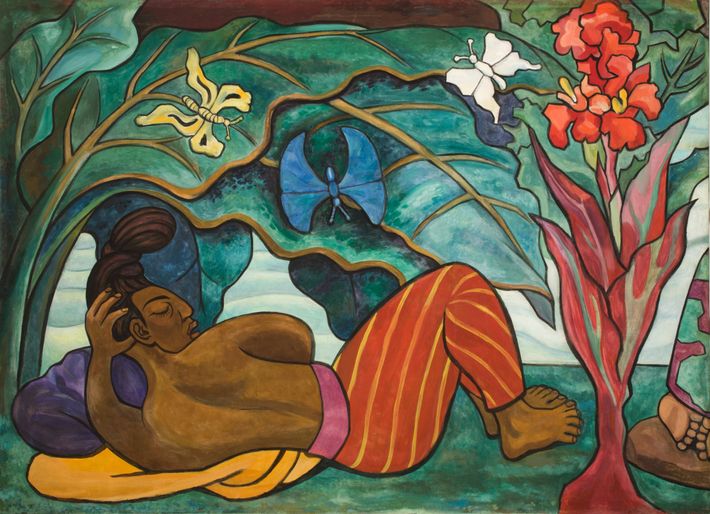 Juchitán River Panel 4 (1953–1955) by Diego Rivera.