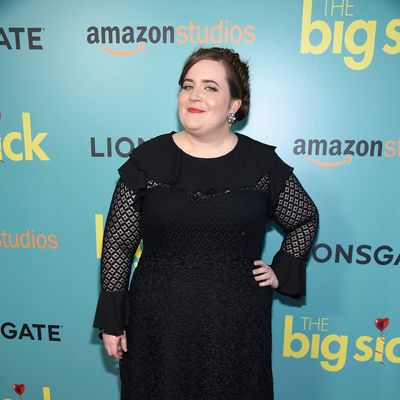 Aidy Bryant.
Photo: Dimitrios Kambouris/Getty Images
Like the rest of us, Saturday Night Live star Aidy Bryant has been on some bad dates in her day (well, before her recent engagement, that is). But as the comedian tells "Page Six," one of her dates ended up being incredibly stressful … because of a sandwich.
"One time I had a friend set me up, and it did not go well," Bryant told the gossip column. "We went to lunch, and he was so nervous he immediately dropped his sandwich … And then, he didn't start crying, but he was on the edge."
But because life isn't a romantic comedy, Bryant, who appears in the upcoming romantic comedy The Big Sick, didn't help her wounded suitor find another sandwich and kiss him in the rain as he wept for his lost lunch. "It wasn't endearing or charming — I felt stress on his behalf," she said.
Hey, at least he didn't end up suing her for the cost of the sandwich.