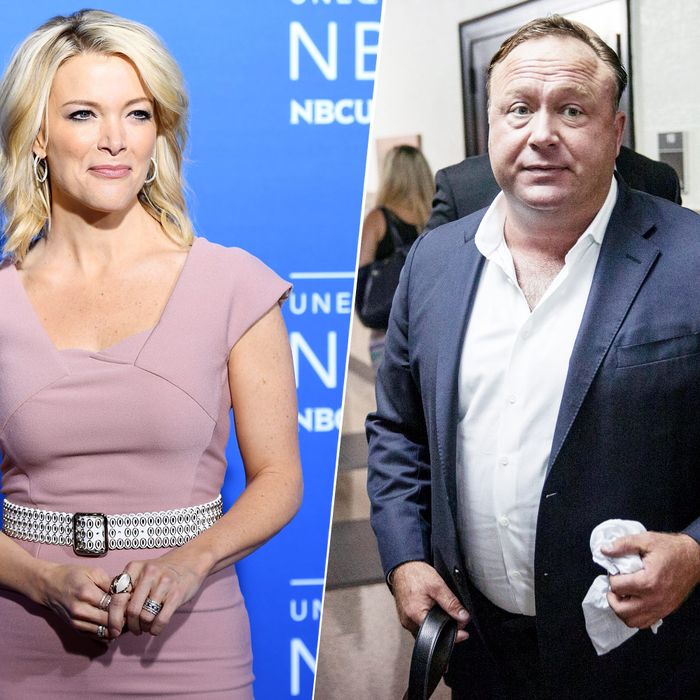 Megyn Kelly and Alex Jones.
Photo: Getty Images; AP
Megyn Kelly's much-hyped NBC show, Sunday Night with Megyn Kelly, is set to premiere this weekend with an interview with Russian President Vladimir Putin. But her interview with Infowars' Alex Jones — he of few shirts — is generating almost as much interest. Kelly will visit Jones in his Austin, Texas, headquarters next week, and Jones said she did her best to make him feel comfortable.
"Megyn's like, 'We're going to get dinner — a nice big steak!'" Jones said on his YouTube channel Thursday. "I said, 'Megyn, you don't like me, stop acting like it.' And she said, 'I do.'"
And although he said he wouldn't discuss Kelly's pitch for the interview — it was an "off-the-record" conversation — he added, "I want it known, I'm not doing the interview because she's a pretty girl. I'm doing it because I can't be a wimp and turn it down … I know I'm walking into a trap." Which, when you think about it, is almost as brave as standing up to Big Yogurt.