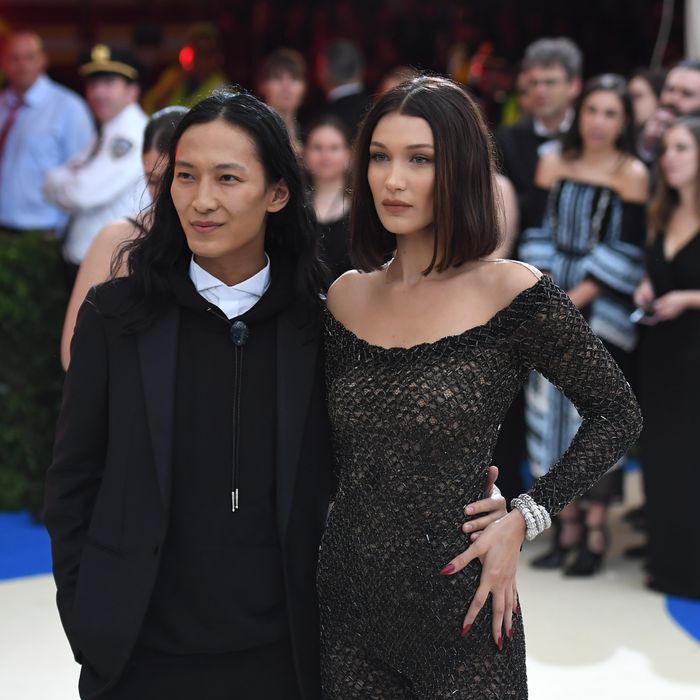 Alexander Wang and Bella Hadid.
Photo: ANGELA WEISS/AFP/Getty Images
Fashion's reigning party king Alexander Wang will be joining in Sunday's LGBTQ Pride March in a chic, all-black (naturally) float, distributing #ProtectYourWang condoms and temporary tattoos through the crowd.
Wang has partnered with Trojan as a "positive way to reinforce the message of inclusion and promote wellness within the LGBTQ Community," Wang said in a statement. "I feel proud to be able to celebrate our differences and remind everyone to 'Protect Your Wang.'"
We're all one step closer to partying like Alexander Wang.