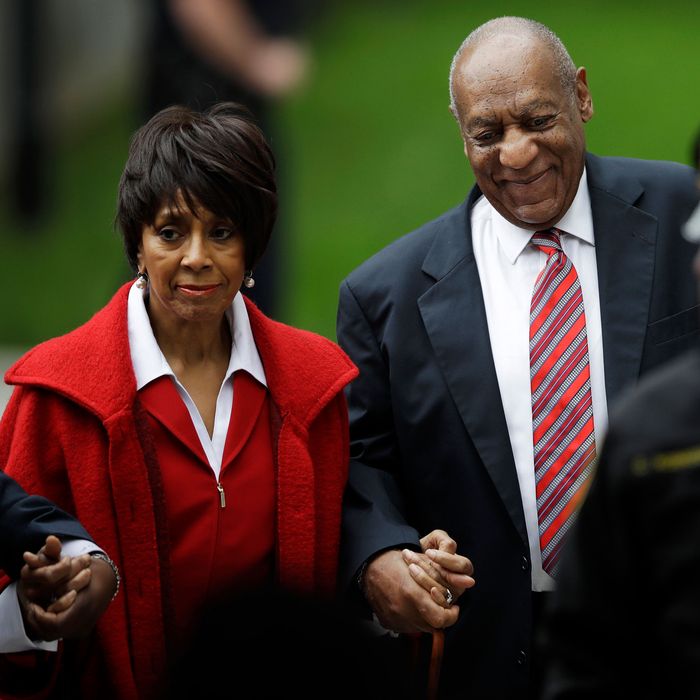 Cosby and Sheila Frazier attending court on Wednesday.
Photo: Matt Rourke/AP
With the Bill Cosby sexual-assault trial now in its fourth day, we've got a small picture of the kinds of people he and his lawyers have found to publicly show Cosby support. On the first day, Cosby arrived at court arm in arm with his Cosby Show TV daughter Keshia Knight Pulliam, who played his youngest daughter Rudy Huxtable. "At the end of the day, it's just what you do," Pulliam told reporters about her decision to show up for Cosby. (Though she noted "it's the court's job to find the truth of the matter.")
But the rest of Cosby's guests haven't been as recognizable. The next day, Cosby came only with his team (including his publicist Andrew Wyatt), but on Wednesday, he brought another female actress from his past: Sheila Frazier, who co-starred with Cosby in 1972's Super Fly. Frazier also walked in Cosby with her husband, John Atchison, a New York celebrity hairstylist.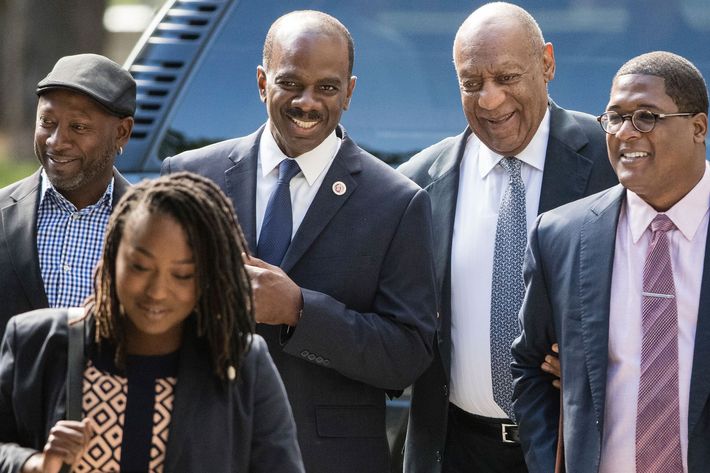 On Thursday, Cosby widened his guest list to include his comedy friends, arriving with Joe Torry and Lewis Dix Jr. Torry is a comedian and actor who appeared in Poetic Justice and Tales From the Hood; he once called Cosby "one of the greatest comedians out there that I pattern myself after." Dix Jr. is also a comedian and actor who appeared on The Cosby Show spinoff A Different World and, later, Cosby. Cosby's Cosby Show wife Phylicia Rashad is expected to attend the trial — there could be another week to go — but has yet to appear. Also of note: Cosby's wife, Camille Cosby, hasn't attended the trial.