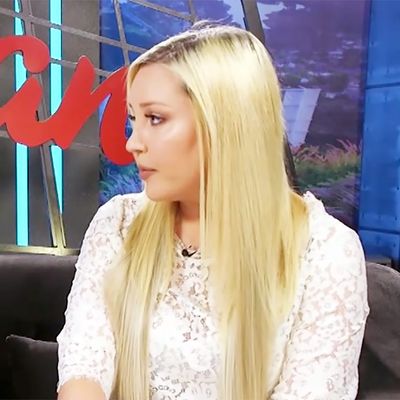 Amanda Bynes on Hollyscoop.
Amanda Bynes has been thriving, and it shows. On Friday, she gave her first interview in four years to Hollyscoop to discuss her sobriety and plans for the future. Now, People reports that Bynes was granted control over her financial affairs back in March, thanks to her mother, Lynn. Lynn, who has been in control of Amanda's estate for almost three years, successfully petitioned the court to terminate the conservatorship of her daughter's financial estate. (Lynn still has control over Amanda's personal affairs, which includes medical decisions.)
Bynes's conservatorship attorney Nyree Kolanjian told People, "The court felt, based on Amanda's progress and her great relationship with her parents, there was no longer a need for court supervision of Amanda's money and she and her family can handle her financial affairs privately … This was a first step in the right direction. Amanda's doing fantastic."
Watch her first interview in four years below.