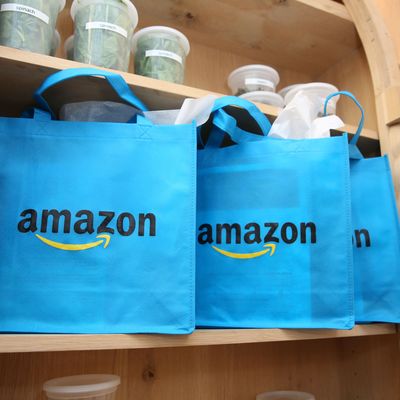 Photo: Rachel Murray/WireImage
In an effort to make Amazon Prime even more integral to every day life, the e-commerce giant is rolling out Prime Wardrobe. It's their latest tactic for courting the fashion set, following a service where Alexa (a robot) would rate your look.
Prime Wardrobe fixes both the worst part of online shopping (paying for clothes you don't know will fit, then waiting forever to be refunded for them when they inevitably don't) as well as the worst part of retail shopping (leaving the comfort of your own home). Customers choose their own clothes, have them shipped, and then send back the rejects. They only pay for the items they keep after sending back the ones they don't.
Of course, keeping in line with the company penchant for bulk shopping, there's an 10 percent discount if you keep three to four items, and a 20 percent discount for five or more.