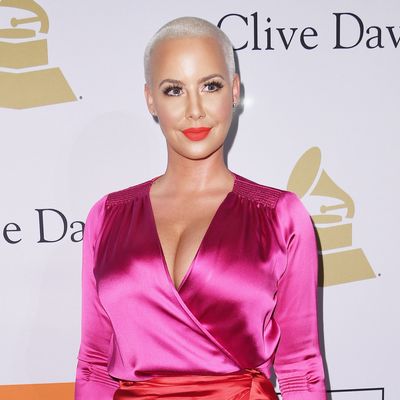 Amber Rose.
Photo: Kevork Djansezian/Getty Images
Amber Rose would like you to know that between being a full-time mom and a businesswoman, she's a very busy person. So busy, in fact, that she apparently hasn't had any time for "penis" yet this year.
Rose posted a meme with the image of a crying woman and the text "When it's six months into 2017 and you still haven't been fucked yet." In her caption, Rose wrote, "When the world thinks you have orgies all day and mad dudes because ur sexually confident and body positive but you're really a full-time mom/ businesswoman and literally have no time for penis [sic]." She ended her post with several emojis and "#hoeislife tho."
Hey, multitasking is tough!