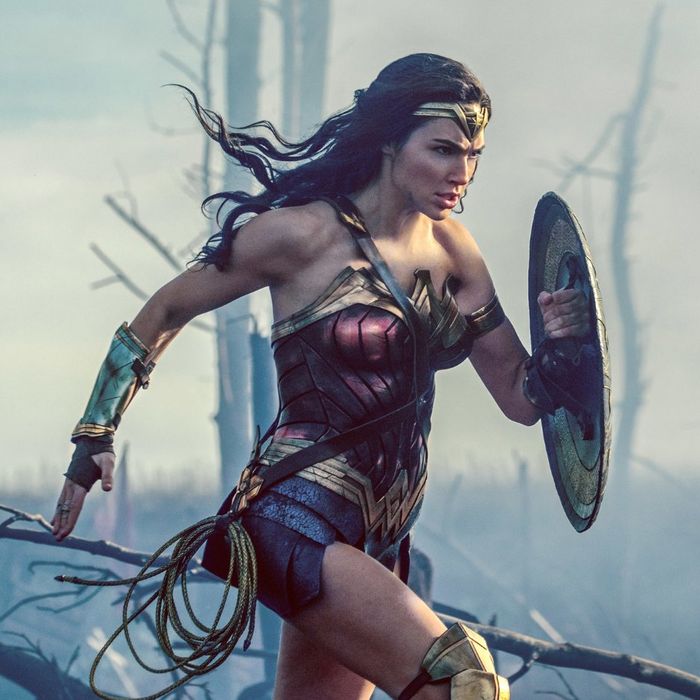 Gal Gadot in Wonder Woman.
Photo: Clay Enos/Warner Bros. Pictures
After the empowering experience of watching Wonder Woman kick ass in a room full of women, attendees at an all-female showing of the film in Belgium were brought swiftly back down to earth when they opened up their post-screening gift bags — rudely labeled "Cool Things Inside" — to find a dish sponge, various bathroom-cleaning products, diet pills, a packet of rice/quinoa blend, and a bag of nachos.
Kinepolis, the Belgian cinema chain that provided the gift bags has since apologized, explaining that the gifts came from their sponsors and weren't intended to offend.
Not a great look. But on the plus side: Free nachos!