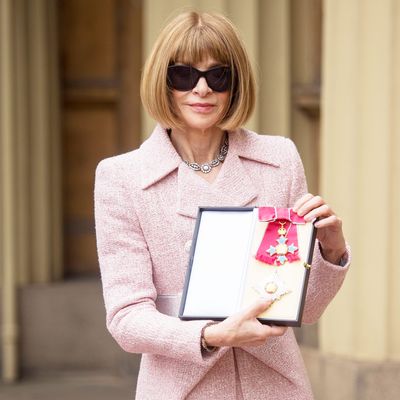 Anna Wintour.
Photo: 2017 Getty Images
Anna Wintour, legendary editor of American Vogue, was inducted into the Order of the British Empire earlier this year, but on Monday finally celebrated her achievement in the United States.
Designers, models, and actors descended upon the British residence in New York to continue Dame Anna's jubilee, of sorts. In a speech to the crowd, which combined Gigi Hadid with New Yorker editor David Remnick, Wintour thanked the Queen for being better than a man. Or technically for, "being an example to me that women can lead as well as men — and often for a good deal longer."
She also thanked the colonies for not caring about her family history.
"In New York, nobody cared about my family. Frankly nobody gave a damn, and that freed me," Wintour said, according to the New York Times.