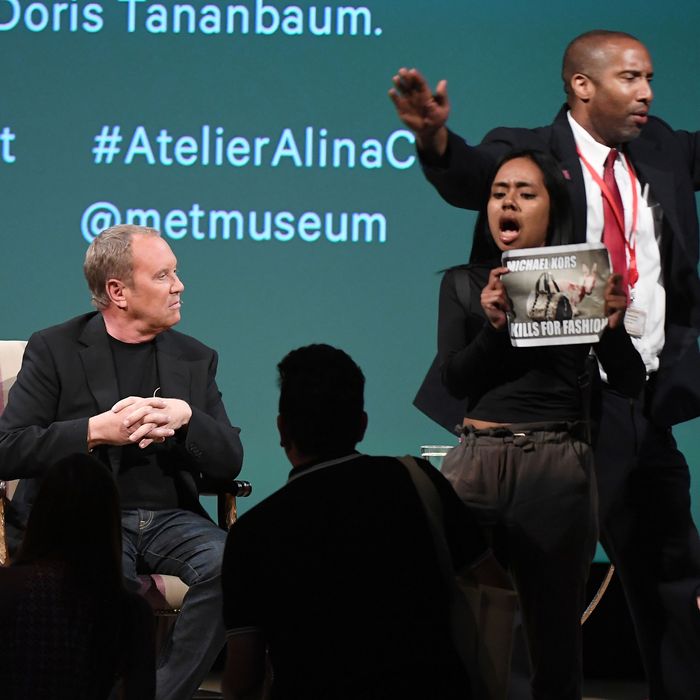 Michael Kors and protestors.
Photo: Angela Weiss/AFP/Getty Images
About 20 anti-fur protestors chanted, taunted, and made animal noises during Michael Kors's talk at the Metropolitan Museum of Art. Kors was there to speak with Alina Cho in her Atelier series, but animal activists got on stage, "encircled" the two, and protested Kors's use of fur in his designs, according to WWD.
WWD reported it took about six minutes to get the protestors, armed with homemade signs and a "Fuck Fur" banner, out of the auditorium.
When the protesters were removed, Cho returned to the stage saying, "There's never a dull moment." Kors said, "It's fashion."