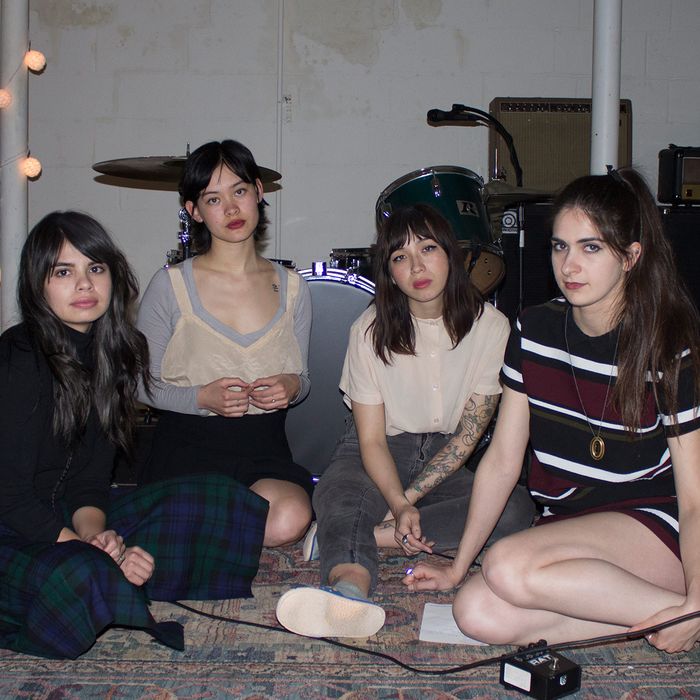 Art School Jocks.
Photo: Courtesy of the artist
This summer, every festival lineup and radio station will inevitably feature the same predictable artists. That's a Bop is our monthlong effort to introduce you to artists and songs beyond the top-ten list.
Art School Jocks' debut self-titled record is only seven songs and twelve minutes long, but what it lacks in length, it makes up for in snide commentary, garage-band drums, and singing that's as over-it as we all feel sometimes. On "Inside Joke" you'll probably get your first opportunity to sarcastically yell about 9/11 being an inside job and surprise parties being an inside joke at the same time. And you can do it all without even getting up from the floor, which you are definitely lying on right now.
Whether you're surrounded by mansplainers at work, chirpy partiers at the beach, or roommates who just can't get enough of the new Katy Perry, your summer will be saved by spinning Art School Jocks' laid-back, basement four-piece debut and rolling your eyes to the back of your head.
Art School Jocks' debut self-titled album is out now on Father/Daughter Records.