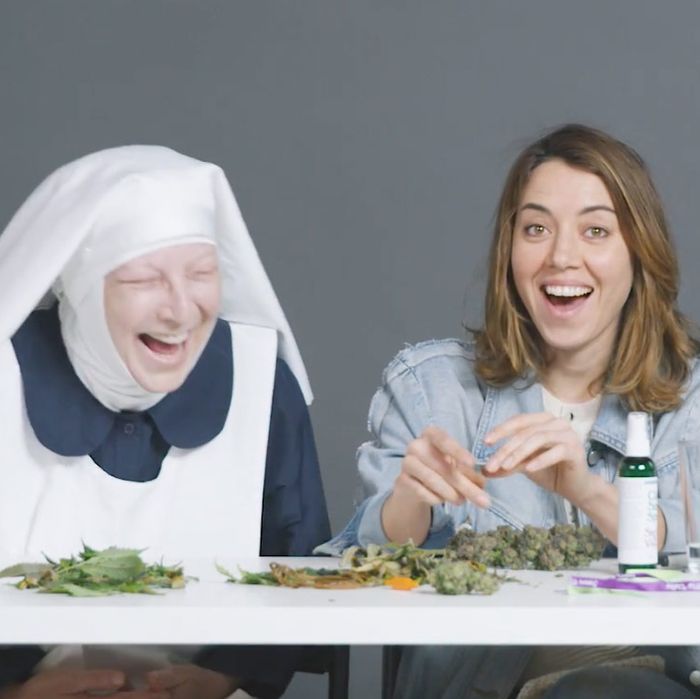 Aubrey Plaza and the weed nuns.
Photo: Courtesy of YouTube/WatchCut Video
Promoting a movie seems like a pretty unpleasant slog most of the time, but Aubrey Plaza seems to have found a way to make the best of it. In honor of her upcoming raunchy nun flick The Little Hours, the actress spent some time with two self-declared "weed nuns," a group of habit-wearing pot growers whose mission is to "create honorable, spiritual jobs for women." They got super baked and discussed important topics, like nun porn, Catholic guilt, and whether Jesus ever got baked (verdict: "probably"). Best press tour ever!