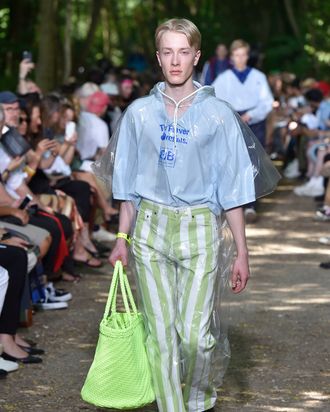 According to Vogue, Balenciaga's Demna Gvasalia is riffing on dadcore for his men's spring 2018 line, even listing "young dads in the park with their kids" as inspiration in his show notes. After scouring the available looks, the Cut's parenting team narrowed down our favorites, ranked in order of parentability.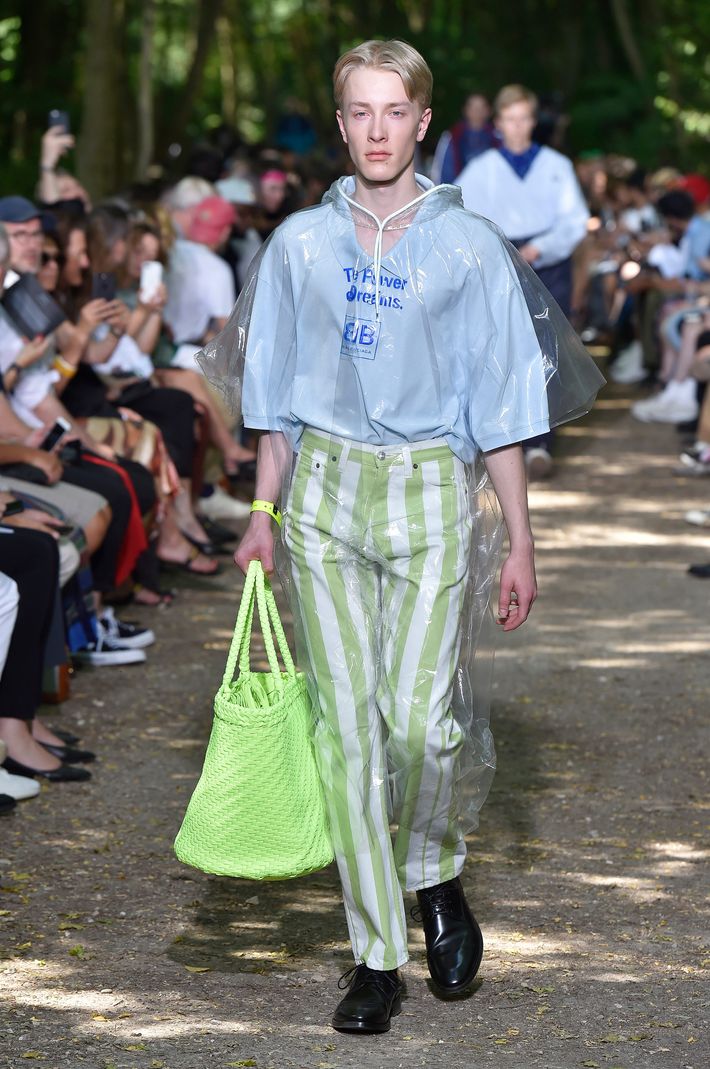 First up, this sheer plastic jacket. Wear whatever you want beneath it and strut to the park with confidence: You're a fashion plate and now you can let the whole playground know. Protect and preserve even your very best outfits with this versatile piece — all manner of dust, dirt, tears, blood, milk, wet snacks, and mucus can be wiped away without a trace.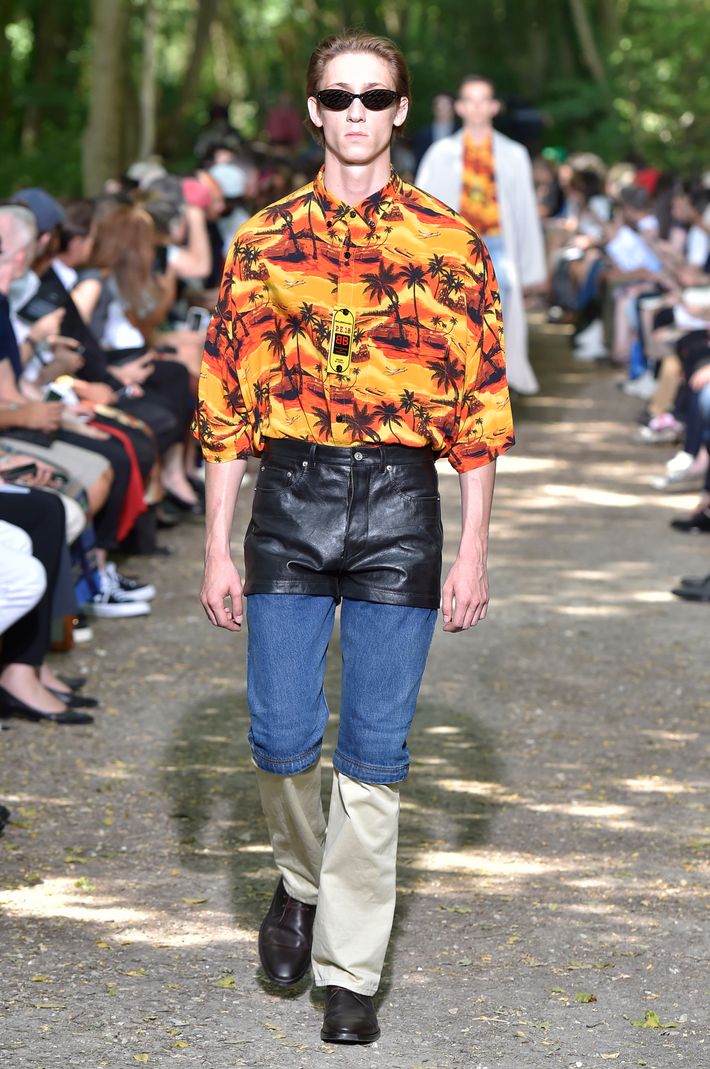 A pair of tiered, zip-away pants comes in a close second. Boogers or avocado mashed into your shins by a wily toddler? Who cares! Just zip away your stains, portion by portion, and tuck them away in your diaper bag for safekeeping.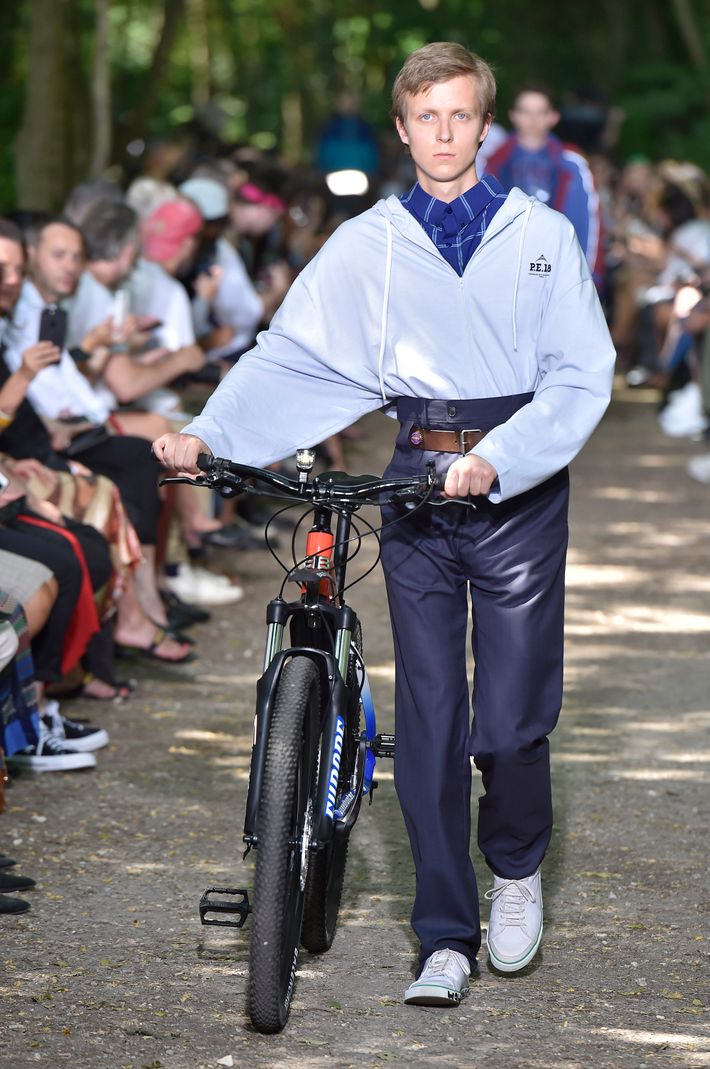 In third place, an upper-body garment with pouch-y sleeves. We suggest accessorizing with rubber bands at each wrist: That way, you can store snacks, sunscreen, an extra tiny hat, all on your person.
There you have it, folks: The line between high fashion and real parenting is never as impenetrable as you think. We look forward to seeing these looks leap off the runway and into the swing line.