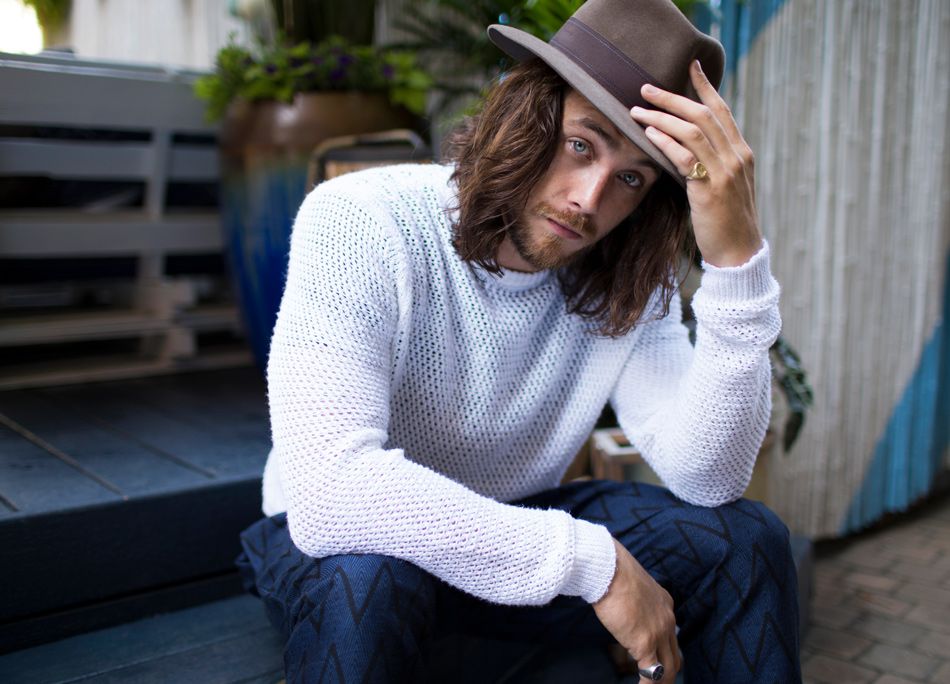 Among a cast that includes seasoned actors Ellen Barkin and Scott Speedman, Ben Robson still manages to stand out. It helps that at 6 feet 3 inches tall, Robson's physical presence is hard to ignore. On Animal Kingdom, TNT's Southern California-based crime drama, Robson's rugged stature is often served shirtless, in board shorts, and with a black eye. As Craig, Robson plays one of the four Cody brothers, a hostile and volatile criminal crew led by their own mother, Smurf (Ellen Barkin). (Long hair and build considered, it's unsurprising that the Newcastle native previously starred in History's Vikings.)
Along with the fun of playing a "rollercoaster of a character," Robson says the comfortable, low-key wardrobe is a plus; viewers are used to seeing him in a look that's part surfer, part biker, complete with tattoos, scars, and macho jewelry. And while he lights up as he marvels that, "I get paid to ride motorbikes and surf," we wondered what else was beneath the rising star's "guy's guy" surface. As the series' second season premiered on May 30, we caught up with Robson to expose his softer, more refined side. It turns out, he looks pretty good with a shirt on, too.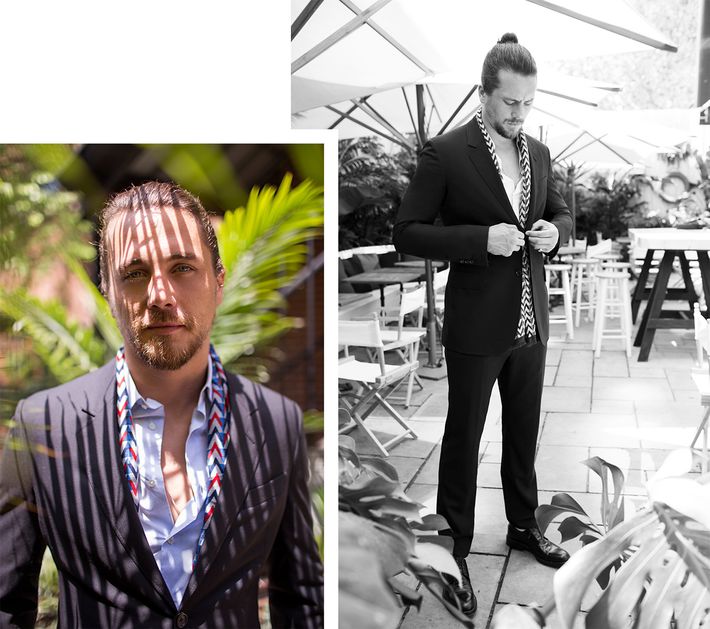 Give us your take on your character, Craig.
Craig is the wild child. He has real trouble with addictions of every sort, sex, drugs, adrenaline. He acts before he thinks, which gets him into a lot of trouble. At the same time, he really is pure of heart and very protective of everything he cares about and there's not much he's not prepared to do to defend and protect what he sees as important. But his highs are high and his lows are super low.
Craig is one of the four Cody brothers. Do you have siblings in real life?
I have a younger brother and sister. They're in London but we're close. I'm very lucky to have that support. So it's easy to translate on Animal Kingdom. After a season with all the boys, we've become that much closer. During filming, we're all in the same hotel hanging out, having dinner, meeting everyone's families or other halves. I think it's integral to the show because at the heart of it, it's a family drama.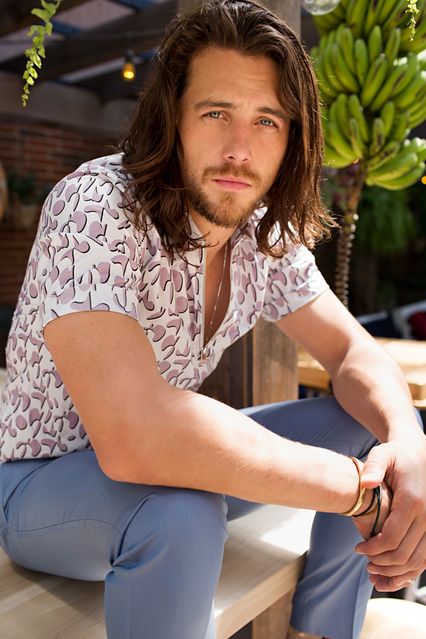 On the show, Smurf is the tough-as-nails family matriarch. Are there strong women who've been leading figures in your own life?
My grandmother was an incredibly strong woman. She was born in an Ukrainian orphanage and smuggled back into Germany during the war because it was the safest place to be at the time. Not that she would ever talk about it, but the mental strength to have gone through years of hiding is kind of inconceivable. My mother has also always been a huge, influential person in my life. Raising kids is one of the hardest jobs in the world. It's a lifetime's work and no one knows if they're doing it right or wrong. I think [as an adult] you find that respect for how much sacrifice they've gone through to give you the best opportunity.
One aspect of the opportunity to act and live in L.A. is that people are interested in your appearance. What's your personal style like?
I'm rocking kind of a '90s grunge look. I'm obsessed with vintage rock t-shirts and plaids and I've found this amazing store that I love going to – Kelly Cole on La Brea. My style has changed a lot since growing up in Newcastle. I think your environment really dictates what you're going to wear and how you're going to wear it. London is a much smarter groomed look. And I've been in California probably too long, but I'm more laid back in my look now. That's the fun with fashion – everywhere has its own sense of what's sharp, fresh, relaxed.
Do you work with a stylist?
I just started working with Adrien Sauvage this week [during Upfronts in New York], and he's great. I actually used to be a fashion buyer for Selfridges back in the day. Not long, but for a while. So I always had an interest in fashion. It's something I'd like to pursue, maybe, when I get some more free time. There's nothing like when you put a really sharp tailored suit on and you feel different, you feel good. Whatever you're wearing, if you're comfortable in it, it shows. You can tell when the clothes are wearing you. And obviously you want to be wearing the clothes.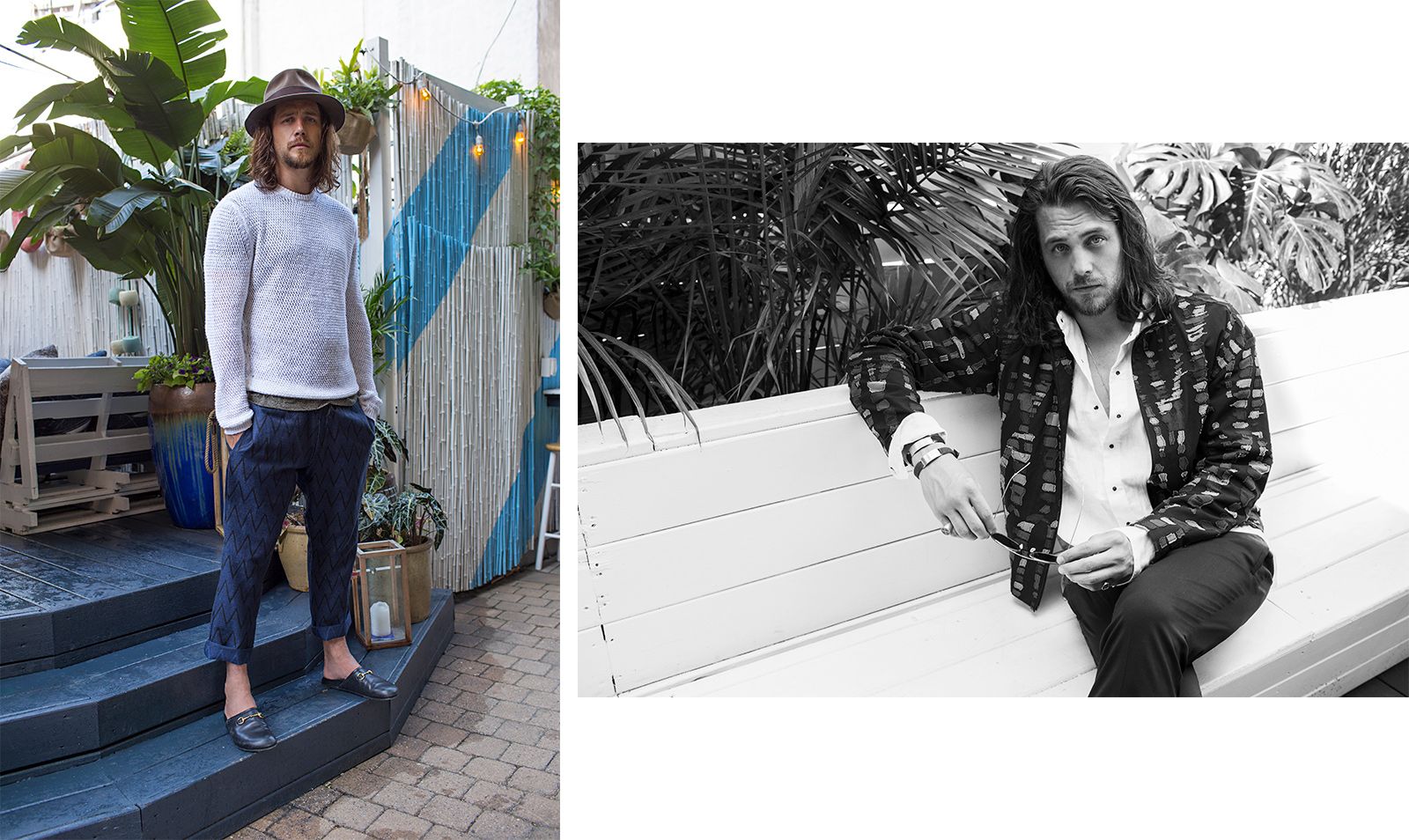 Is that why you were firmly against wearing sandals in our shoot?
I don't like sandals. I can't get around it. I don't know why. I just struggle to rock those. I think anything that doesn't feel right, you know the second you put it on if you're rocking it. Even when I go to the beach, it's like, barefoot, car, onto the beach – which ends up a huge mistake because I'll have scalding feet walking on the sand.
It seems like what Craig wears isn't a total departure from what you, Ben, wear. What's something you do that's very un-Craig? Do you, you know, knit or anything?
I tried to knit a long time ago, actually. I was watching my mom. I was like, 'is that difficult?' And she was like, 'do you want to try?' I shouldn't admit that, but I did try and knit once. I actually saw someone knitting in their car the other day.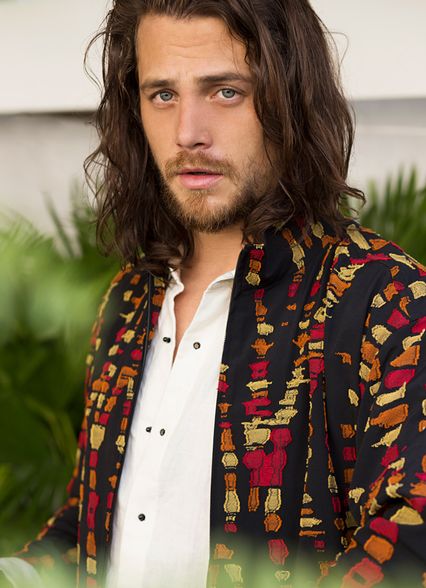 Hopefully not while driving.
Can you imagine being pulled over for knitting and driving? I also really like to read when I have the chance. I read Shadow of the Wind recently, and I just ordered more books. That's my problem, with these Amazon apps I just click and then these books arrive. And then I have this pile of them I haven't even started yet. I also like writing and am trying to do a lot of that at the moment. I've written a couple of shorts and am looking to write a comedy feature. That is definitely more of a hobby. It's a big challenge.
Do you own an e-reader?
I'm a paper book guy. I read a lot of scripts on the iPads, but I feel like when you read a book, you want to earn that moment of when you push the page around. It's a lovely thing to have a book in your hand and the touch of the paper. I'm lucky I get to read scripts all the time, so I have a story to read once or twice a week, and I get to live in all these different worlds. And if you can read a book in between all of that, you get to escape a lot.
Tune into Animal Kingdom on Tuesdays at 9 p.m. on TNT.
Photography by Jon Taylor, Styling by Jess Mederos, Grooming by Sae-Ryun Song; shot on location at Gilligan's at Soho Grand Hotel NYC
This is paid content produced for an advertiser by New York Brand Studio. The editorial staff of The Cut did not play a role in its creation.