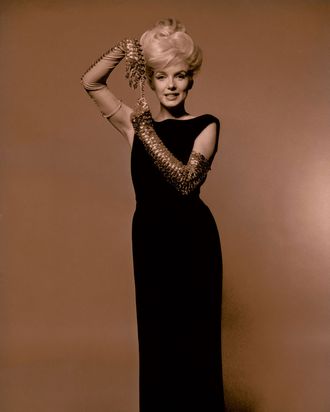 Bert Stern's Evening Gown, 1962.
Photo: ©The Bert Stern TrustCourtesy Staley-Wise Gallery New York
On a late June afternoon in 1962, Marilyn Monroe arrived at the Hotel Bel-Air in Los Angeles — alone, five hours late, ready to remove her makeup, clothing, and inhibitions for the camera of legendary photographer Bert Stern. The 12-hour photo shoot that ensued, and the following two sessions, yielded nothing short of magic; the series of 2,571 portraits revealed a Marilyn both shockingly unvarnished and utterly glamorous in wispy scarves, pink silk, birdcage veils, and an iconic black velour evening gown by Christian Dior. Collectively called The Last Sitting, the intimate portraits would be the public's final glimpse into the life of the Hollywood icon before her untimely death six weeks later.
Beginning today, visitors to the Paris exhibition hall (and car dealer) DS World can experience the elegance and vulnerability of Stern's series in the exhibition "Marilyn, the Last Sitting," on view until January 6, 2018. The photos are featured alongside DS car models, including a rare, bright-red DS 21 Cabriolet from 1966.
Vogue published The Last Sitting series one day after Monroe's death, giving the public an intimate portrait of the star in the wake of tragedy. Though the magazine usually includes a list of designers in its shoots, editors chose to eschew its focus on the clothing and eliminated fashion credits, instead featuring only the photos as homage to the star. The shoot captured the nation's imagination and has since inspired countless spreads, including a 2008 cover shoot featuring Lindsay Lohan in New York Magazine, photographed by Stern himself.
Stern once said about the series: "I wanted to photograph her one last time. She wasn't moving. I looked around the room. It was like a bomb had gone off, bottles of champagne all over, Marilyn's shoes in the corner, an overturned champagne bottle. I opened the door carefully. It was all over, she was asleep."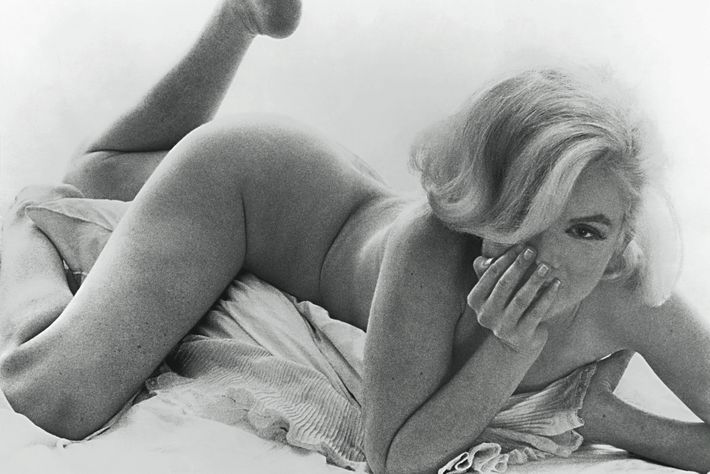 Reclining Bed.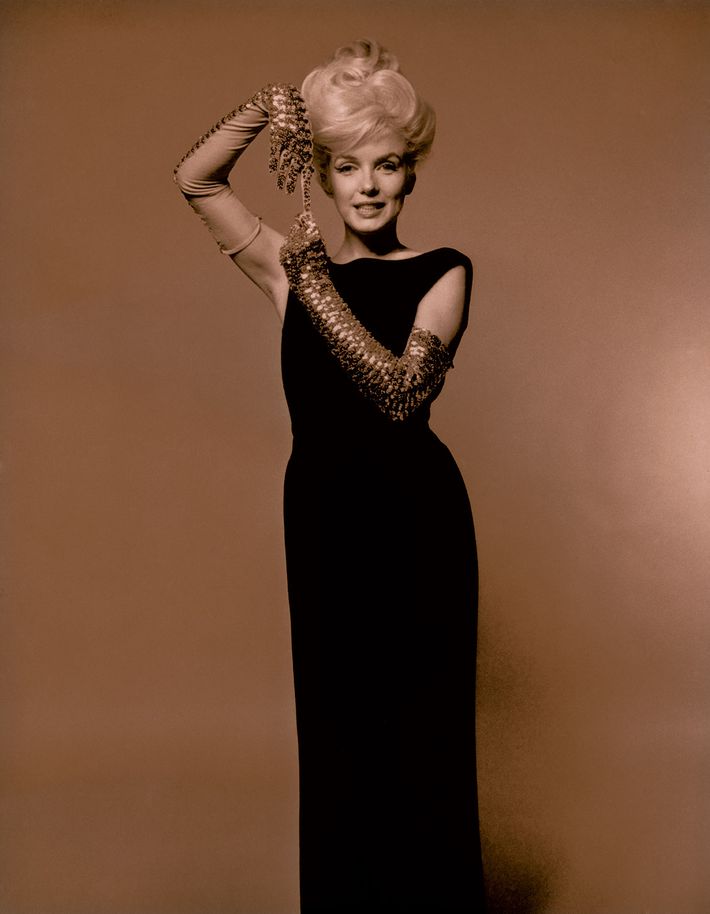 Evening Gown.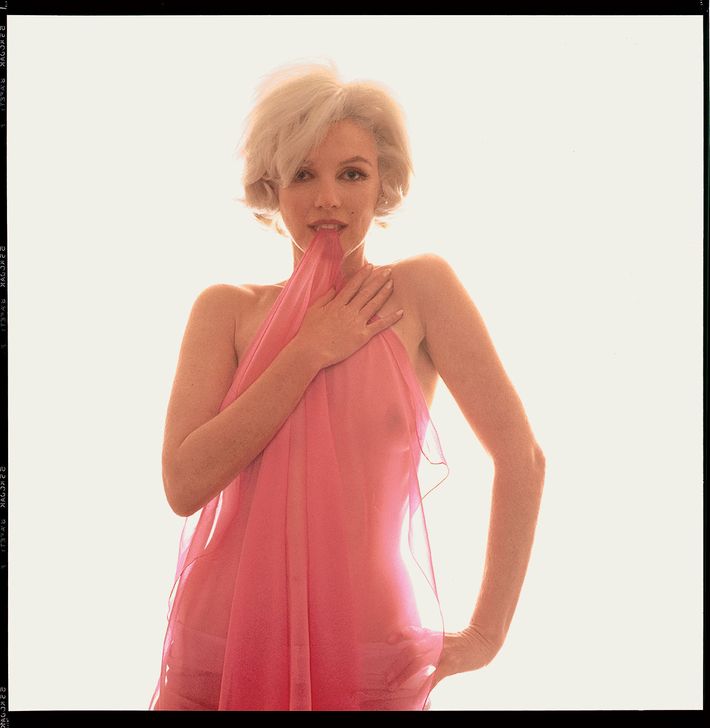 Biting Red Scarf.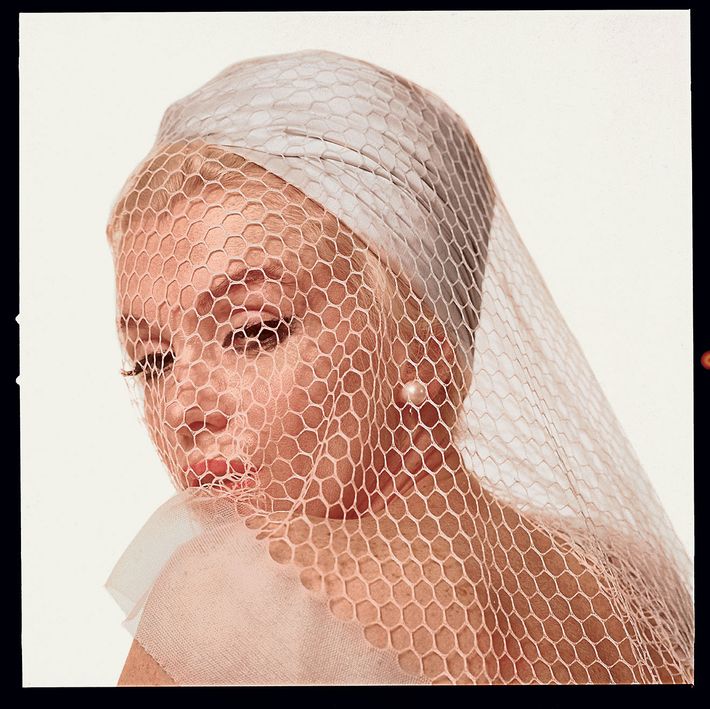 Fishnet Hat.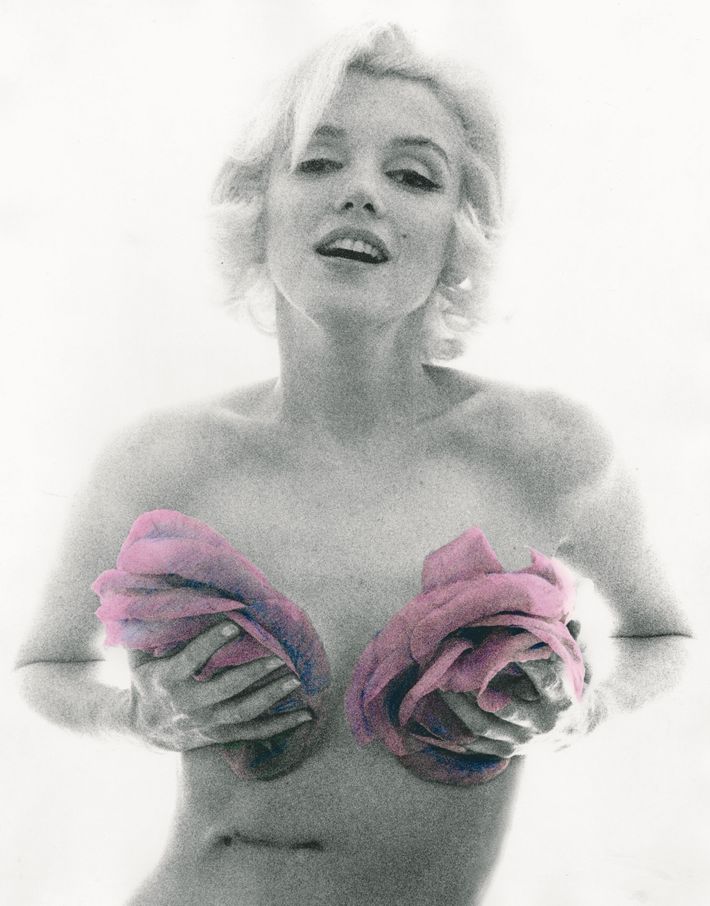 Pink Roses.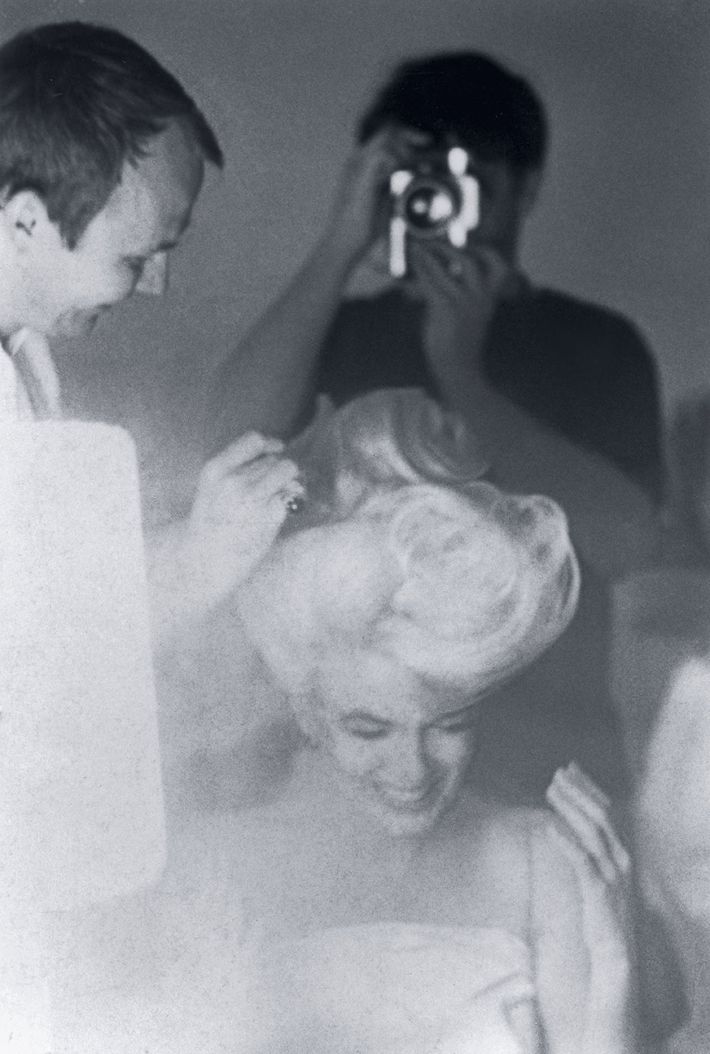 Marilyn Monroe with Photographer and Make-Up Artist.