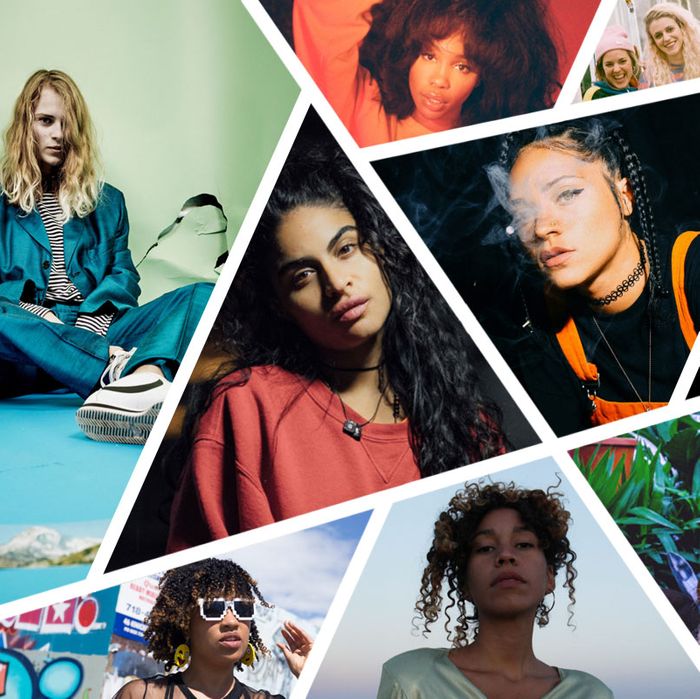 As a part of our monthlong music package That's a Bop, every day we've brought you a new song to bop to — from Jorja Smith to breezy Synead to Chastity Belt, Fishbach, H.E.R., and DeJ Loaf. We heralded the new tunes of Little Simz, Charlotte Dos Santos, Young M.A, and Hey Violet. Lady Leshur, Jessie Reyez, and Rico Nasty helped us forget our exes, and Land of Talk, Sheer Mag, and Ibeyi taught us how to hope. We rolled our eyes with Art School Jocks and did spooky rituals with L.A. Witch; we screamed at the top of our lungs with Palehound, strutted with Beth Ditto, indulged in our thirst with Gavin Turek, and god damn if Big Thief didn't made us cry. We even found time to celebrate our thunder thighs with Miss Eaves.
But we didn't stop there. We talked with a few of our favorite artists who you haven't heard of yet, and we gave you three custom-curated Friday playlists from the all-around dope Discwoman DJ collective. We explored our unrelenting — and sometimes confusing — love for DJ Khaled, Calvin Harris, and Haim. And most importantly, we made an impassioned plea for Céline Dion and Shania Twain to sing a duet together already. What are they waiting for?
Now that June is over, we're leaving you with some of the highlights from That's A Bop (like did you know Shirley Manson loves Rihanna?) to explore on your own time, and we've created a special Spotify playlist made up of all our favorite tracks (just scroll down). So this summer, when your friends say how impressed they are with your new BBQ playlist, don't say we never gave you anything.
Tasha the Amazon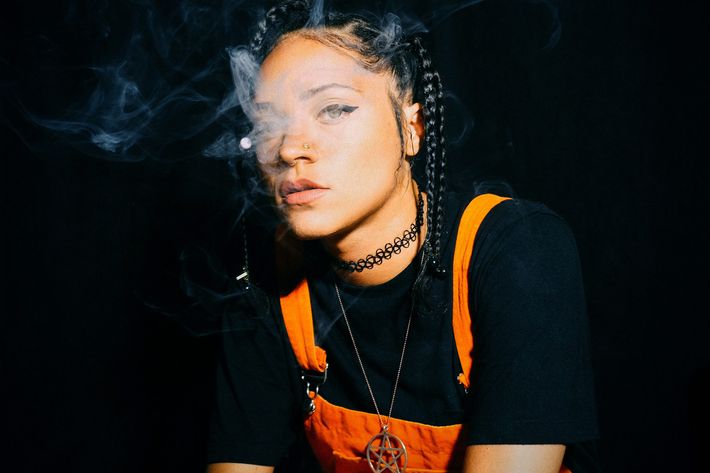 "We're all just dancing to the same shit. It's not about polarizing people into 'are you a dude or are you a chick?' It's just kind of like, 'Do you like this music and can we party?'"
Read more about how Tasha the Amazon will turn your party into a riot here.
Marika Hackman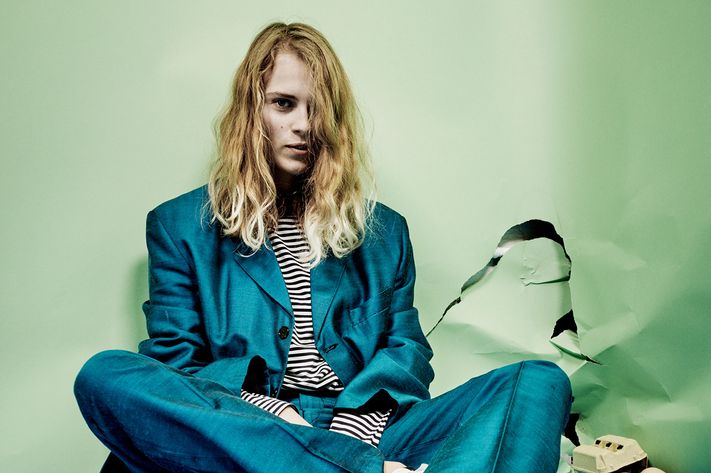 "I feel very vindicated now in making those decisions in the first place. After I wrote the record, I looked at it and thought, Yeah, fuck it. This is my life. And it's important to me."
Read more about how Marika Hackman became (maybe!) the first person to write a song inspired by The L Word here.
Sharon Van Etten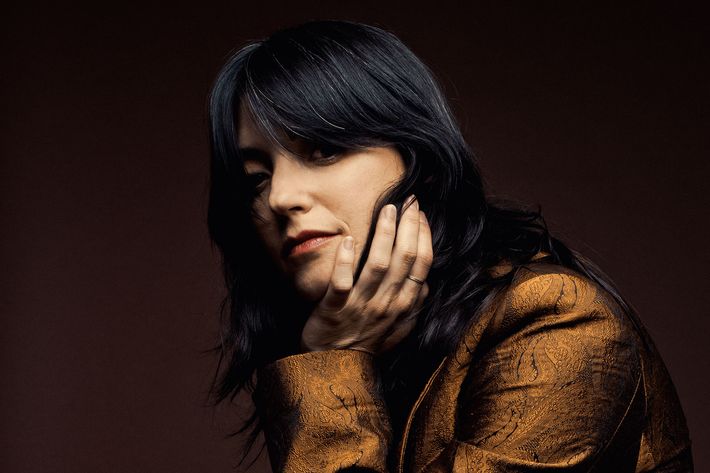 "This guy basically told me I wasn't good enough to play. He forbade me to play. He physically kept me from playing sometimes, and smashed my guitar."
Read more about the many lives of Sharon Van Etten here.
Downtown Boys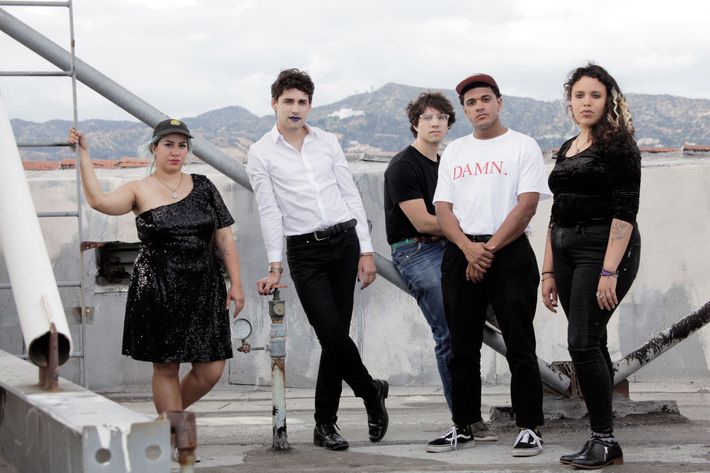 "We have a lot of fans who are like us: people of color, queer folk, marginalized people. We sing and talk so much about power. We're all experiencing the same oppression."
Read more about why there's never been a better time for a new Downtown Boys record here.
Shirley Manson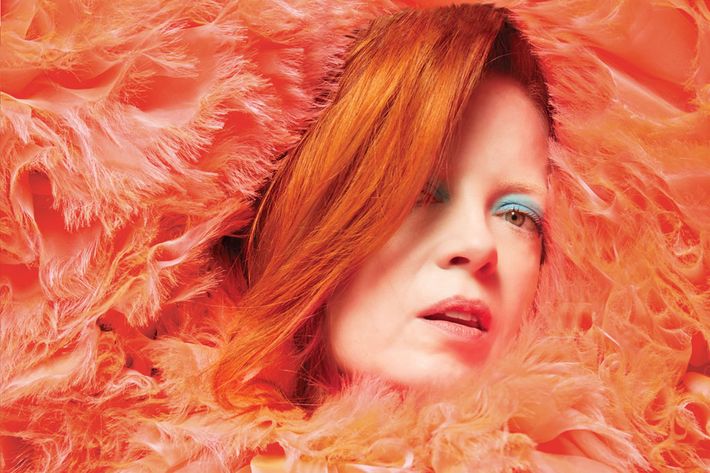 "When I was 30, I thought I had everything sussed out," she says as she adjusts a bandanna tied around her neck. "I thought I knew everything. Then I hit 40, and I looked back at 30 and thought, 'What a clown. I knew nothing.' I thought I was ancient at 40, but now I'm 50 and I realize I was really just a young woman. You can change your fucking mind. I want to be able to be agile enough and brave enough to say I was wrong."
Read more about the return of Garbage's Shirley Manson here.
Sophia Kennedy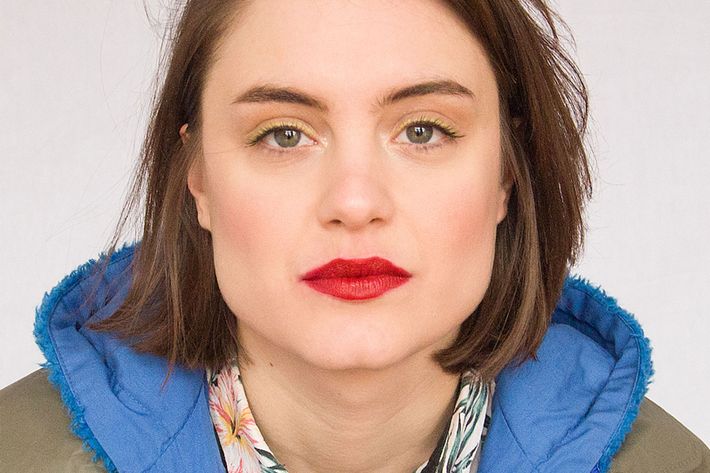 "[My record has] the weirdness and the humor and the roughness of Moldy Peaches with the weird melody stuff from the Dirty Projectors or Frank Sinatra or, I don't know, just Hollywood [in general]."
Read more about why Sophia Kennedy wrote the best pop album you've probably never heard of, here.
Buscabulla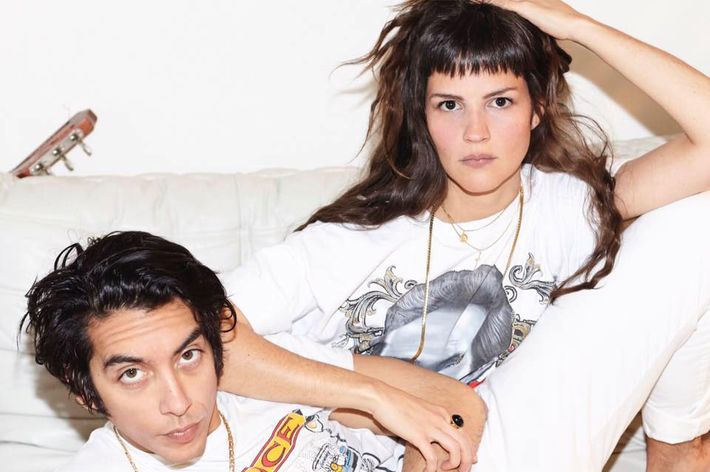 "We have one foot in Puerto Rico and one foot here … I only collect things in Spanish or from Latin America or the Caribbean. I'm listening to everything from salsa to calypso, to samba, to merengue to obscure Brazilian indigenous stuff, to rare cuban records from the '60s and '70s. When we combine these two things, you get something new and still sort of relevant."
Read more about how Buscabulla is making Latin music their own here.