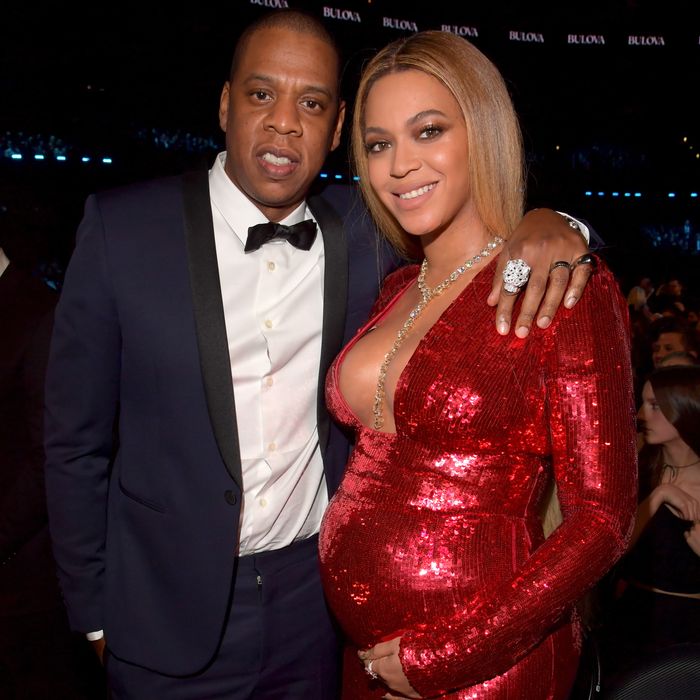 Bey and Jay.
Photo: Lester Cohen/Getty Images for NARAS
Less than two weeks after we learned that Beyoncé and Jay-Z welcomed their Gemini twins into the world, we have our first clue to what the beybies names might be: Rumi and Sir.
According to TMZ, the company that owns the trademarks to Beyoncé's and Jay-Z's names just filed legal documents to secure the rights to the names Rumi Carter and Sir Carter. TMZ notes that the trademarks apply to fragrances, key chains, novelty items, strollers, baby teething rings, and much, much more.
So, are royal twins actually named Rumi and Sir? Only time will tell, but this certainly isn't a bad clue.