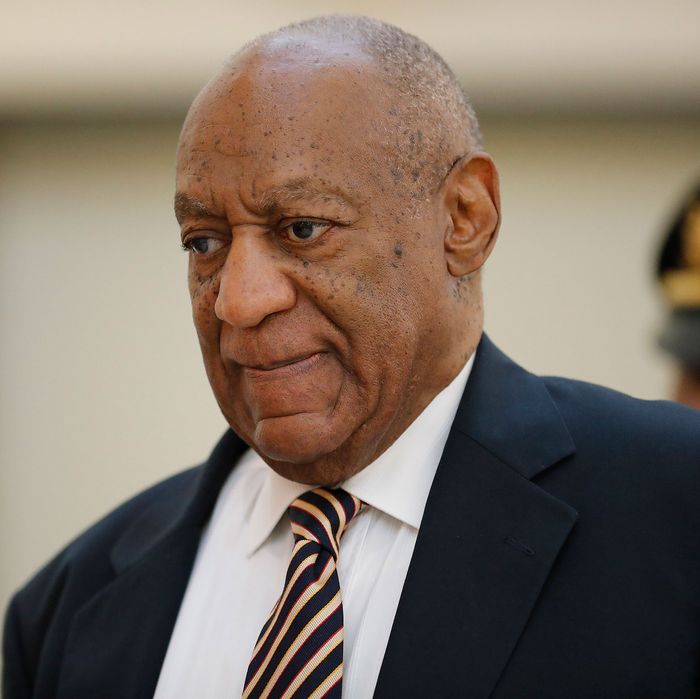 Cosby.
Photo: David Maialetti-Pool/Getty Images
After three days and 30 hours of deliberation following a lightning-fast weeklong trial that saw the defense rest after calling just one witness, the jury is deadlocked in the trial of comedian and actor Bill Cosby.
"We cannot come to a unanimous consensus on any of the counts," the foreman of the jury informed Judge Steven O'Neill at approximately 11:30 this morning. In response, O'Neill told the jury, "You must agree unanimously," and instructed them to return to deliberations. After the announcement was made, Cosby's defense team motioned to call a mistrial, which O'Neill promptly overruled. As the news was announced, Cosby sat solemnly in the courtroom beside his team.
Cosby, 79, is being tried for the alleged sexual assault and drugging of former Temple University employee Andrea Constand at his Elkins Park, Pennsylvania, home in 2004 and charged with three counts of aggravated sexual assault. Cosby did not testify at his own trial. Each charge carries a maximum ten-year sentence and $25,000 fine.