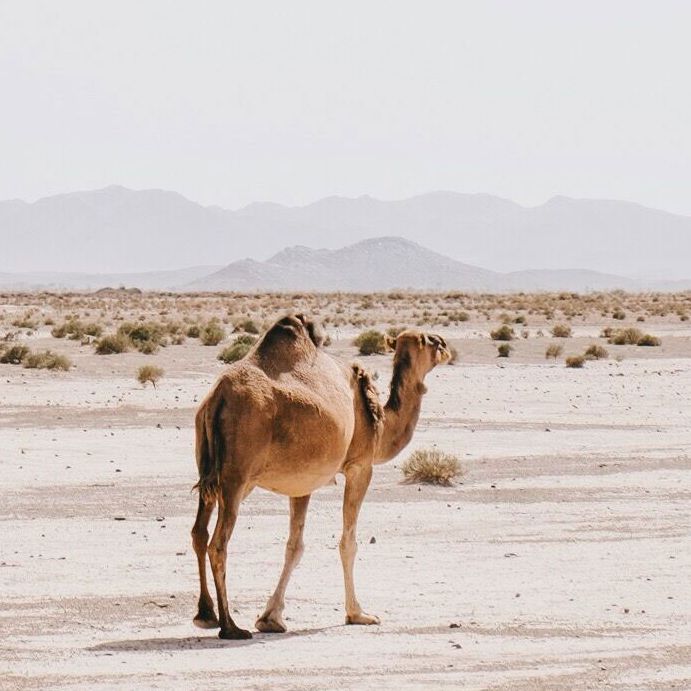 Weekend With is an ongoing Instagram series that features people we like photographing places we'd like to be. Follow @thecut on Instagram to join in, and tag your photos with #weekendwith when you travel somewhere new.
When Brooklyn-based photographer Camila Gutierrez and her partner (also a photographer!) planned a trip to Morocco, the goal was to capture photos of the country that would memorialize the trip for a lifetime. The two spent four days in Marrakech, visiting the essential museums, mesquites (rolling desert hills), and santuarios (places of worship.) "We were free, allowing ourselves to get lost around the city, in the Medina, through the souks, and ending each day in our stunning riad."
Gutierrez's portfolio is typically composed of cool Brooklyn locales, the speedy and exciting life so many New Yorkers relate to, and personality-filled fashion campaigns. But in her work from Morocco, there's a sense of mystery and wonder.
"Once night arrived, we loved to walk through the Jamaa el Fna, which has an incredible communal energy," Gutierrez told us. "After sunset is when everyone starts the magic, music, and dance. On our fourth day in Marrakech, we decided to take a day trip to Essaouira which is three hours away. When we arrived, we had time to walk through the city. Essaouira has an oceanic vibe creating a different aesthetic since being close to the sea. We had an amazing lunch of fresh fish before returning to Marrakech to rest. The next day we were to embark on a long journey to the desert."
"We rose early to cross the High Atlas. Its undeniable beauty has many breathtaking views, landscapes, and striking green fields amidst the desert backdrop. We crossed the Dadès Gorge and stopped in Ouarzazate — a popular filming location for movies/shows such as The Gladiator and Game of Thrones."