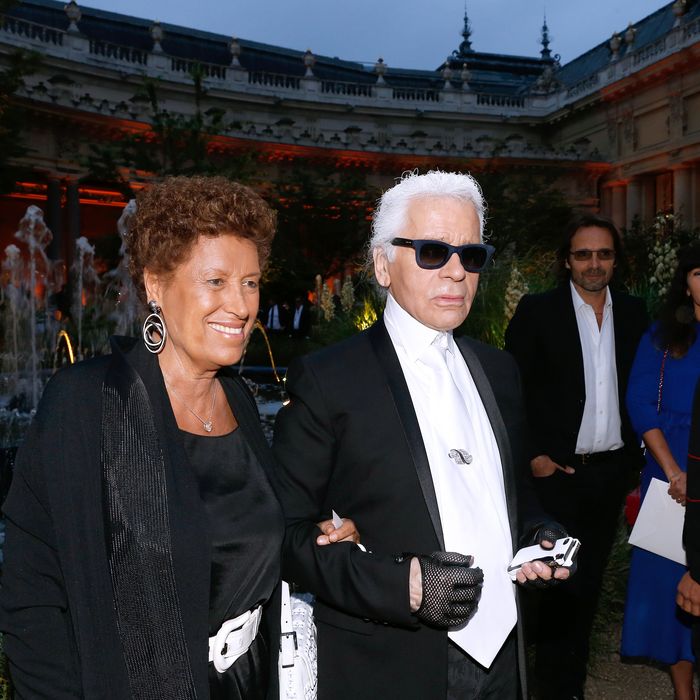 Carla Fendi and Karl Lagerfeld.
Photo: Bertrand Rindoff Petroff/Getty Images
Carla Fendi, one of five sisters who transformed the eponymous Italian leather brand into a high-fashion staple, has died at age 79 in Rome after a "long illness," the Associated Press reports.
After inheriting their family's small leather goods business, Carla and sisters turned it into a high fashion house, with Carla overseeing branding and PR. She became president and public face of the company until it 1999. She died an honorary president.
The sisters opened the first Fendi store in 1964 and brought on Karl Lagerfeld in 1966, who has stayed with the brand for over 50 years. Carla "was the driving force behind everything and had a real vocation for PR" Lagerfeld told Harper's Bazaar last year. "She was kind of a genius."