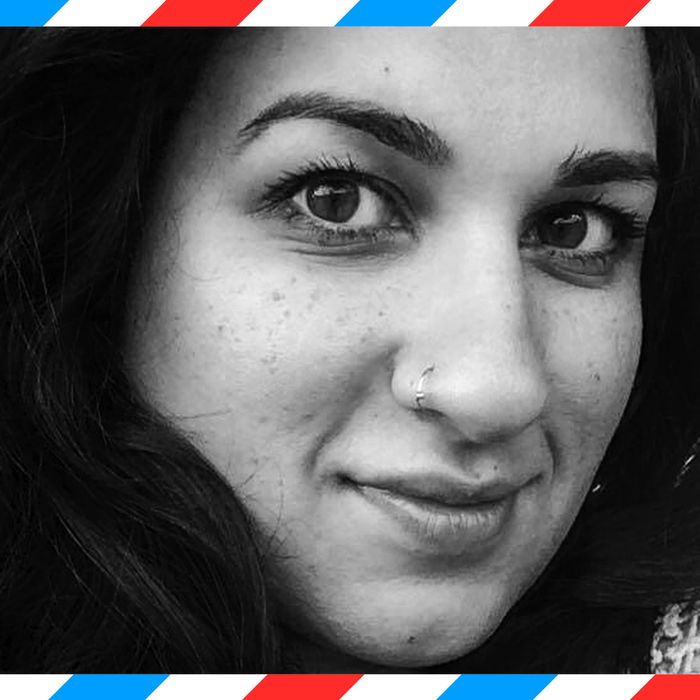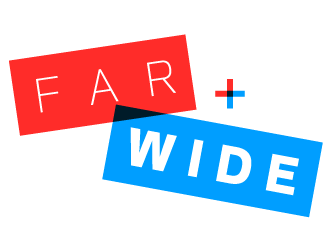 Far and Wide is the Cut's practical and fantastical series about exploring.
Kirin Bhatty, makeup artist to a distinctly cool set of women — Jenny Slate, Zoe Kazan, and Freida Pinto — is on the road a lot. In fact, she has traveled to six different cities, including Paris and Marrakech (where she created seven different makeup looks for Hannah Bronfman's wedding), in the last month alone. Traveling that much can be exhausting, but being on the go has taught Bhatty how to adapt to any situation (like shooting in the rice fields of Bali for a Top Model shoot). Here, she takes us inside her life on the road and shares some travel secrets she's picked up along the way, from the best products she uses to keep her skin healthy to where to find the best cocoa butter in the world.
How does travel inspire your work?
I love exploring the beauty rituals of the women who are local to the culture that I'm in — every country and culture does something amazing and unique. In Asia, I love buying lashes, sheet masks, and skin care. In Paris, the skin care is heavenly and the perfumes are out of this world. In the Middle East and South Asia, I stock up on kajal [kohl] and black eyeliners, and on my recent trip to Morocco, I bought several oils that were harvested locally. The list goes on and on, but self-care and adornment around the world makes all the jet lag and hours traveling so worth it.
You've had a very busy last several weeks. Where were you?
I travel to New York [from Los Angeles] every month because I service clients in L.A. and New York — it makes my job very bicoastal, but lately I've been on two simultaneous press tours. I'm on the Pirates of the Caribbean tour, so I went to Paris with Kaya Scodelario for four days, then I went to Marrakech for eight days for Hannah Bronfman's wedding and I did her makeup for all of her events for four days. I don't really do weddings, so I had never seen anything like this before, but we created seven different [makeup] looks. My favorite look was the last day, which was this beautiful green shadow and bold wing to match the green feathers on the Naeem Khan dress she wore in the Sahara desert. It was the perfect finale. Then I flew to New York for eight days for Pirates — we did Good Morning America and stuff, then I stopped in L.A. for a day, then went to Seattle for three days for the Seattle Film Festival with Jenny Slate. I'm back in L.A. now, but am going to New York for a day and then I'll go to Tokyo for Pirates and back to New York for The Big Sick with Zoe Kazan.
Whoa. That's a busy schedule. What has been your all-time favorite trip?
Nature is really showing her best face in Bali. I'm really inspired by natural beauty, and Bali is a dream destination for me. I was there for Top Model. We were shooting in rice paddies, and my legs were covered in bug bites — they were big and hurt — there were snakes, lots of dangerous situations, but it was awesome. The best thing about traveling and working, is you adapt, and you learn to appreciate the environment you're in. The way you put on makeup changes in each environment. I learned that if I need to run out and go get something really quick makeup-wise, I have to really find an alternative. It's always inspiring to be around different people too. I'm, obviously, a person of color, so I already have a different family than maybe what the norm is, so I love being in foreign places because I don't feel foreign at all, and that's a very, very cool feeling.
What has been your most coveted product you found on your travels?
In Jamaica, I discovered the most beautiful cocoa butter I've ever used in my life. I went there for Top Model, and after that trip I promised myself I would go international at least once a year. I literally bought it at a convenience store.
Where would you still like to go?
In the States, I want to go to Montana — I want to see the sky there — and I've never been to Hawaii. I'd love to go to Florence and Rome and do a food tour. I love Asia, I really want to go to Thailand, I'd love to visit Vietnam and Southeast Asia, India. Obviously, Greece, I could go on!
How do you take care of yourself when you travel so much?
I never expected it to be so jumbled at the same time. I wish I could separate it out, a week here, a week off. It's exciting because you're in go-mode, but it's also really hard on your body. You get tired of eating random food from hotels. Flying is so hard on your skin, so if I'm going on a long flight, I'll do sleeping masks. There's three masks that I'm into right now: the Joanna Vargas one, the La Prairie one, and there's one from Masque Bar that I like — it's the under-eye mask. I will also carry the Tatcha travel-size Dewy Skin Mist, and I use that to hydrate through the flight.
How do you pack up your materials when you're traveling?
My packing situation is on point. My carry-on is all cosmetics because I carry my whole kit with me. Everything's broken down by liquid, there's only a few products that I have to check, like big face creams or body paint, because God forbid, my luggage gets lost. If my clothes are lost, that's one thing, but if my kit is lost, I can't go to work. I also have a tiny duffel that I carry with me and in it I have my brushes and breakable things, like eyeshadow, pressed powder. Sometimes they make you gate check and this way, I at least have some stuff.
What's been your most recent airport fiasco?
I was flying out of Casablanca going to New York from Hannah's wedding, and I barely got on that airplane because of my carry-on. I have an Away bag and it is super techie. They brought all these people over to look at this box [in it] that has the charging station. The worst part about that no one knew that I'm a makeup artist. I had a bare face and was wearing pajamas. They were just looking at this girl, thinking, "What does this girl need all this makeup for, she doesn't wear any?".
How do you remain calm in those situations?
You have to be chill. When you're in the airport, you're at mercy of the airline. When you're a seasoned traveler, you're used to going through security, you're fast, but you need to remember that not everyone's on a plane every week. I always try to remember that any time I'm thinking, "Why does this person not have their belt off?" It's a really big lesson in patience.